It's a Wrap! 'Red Table Talk' Has Come to an End After Five Years on Meta
Why did 'Red Table Talk' get canceled? The hit Facebook series has come to an end and fans are saddened by the news. Here's what to know.
Is it the end of an era?
Ever since Facebook Watch's Red Table Talk premiered in 2018, viewers knew this series was a true gem. The talk show — hosted by Willow Smith, Jada Pinkett Smith, and Jada's mom Adrienne Banfield-Norris — does a great job of examining cultural and current social issues from the perspective of different generations.
Article continues below advertisement
The show has featured various A-listers including Gabrielle Union, Jordyn Woods, Wale, and more. And considering the series has frequently made headlines over the years, no one expected it to come to an end anytime soon.
Unfortunately, however, Meta has said goodbye to Red Table Talk. Here's the 4-1-1.
Article continues below advertisement
So, why did 'Red Table Talk' get canceled?
It appears that Meta's decision to shift its focus to new projects is the reason for Red Table Talk's cancellation.
According to Deadline, Meta is apparently following in the steps of Google to focus on user-generated content, which has led the platform to shut down its Facebook Watch Originals group.
Meta decided to scale back their original programming, as they're now focused on the VR experience via its Meta Horizon Worlds.
With the cancellation of Red Table Talk also comes the departure of Mina Lefevre, the former head of development and programming at Meta. Lefevre was at the helm of a few scripted and unscripted series, including Sorry for Your Loss, Sacred Lies, Steve on Watch with Steve Harvey, and more. All of these were scrapped with Meta's decision to focus on new projects.
Article continues below advertisement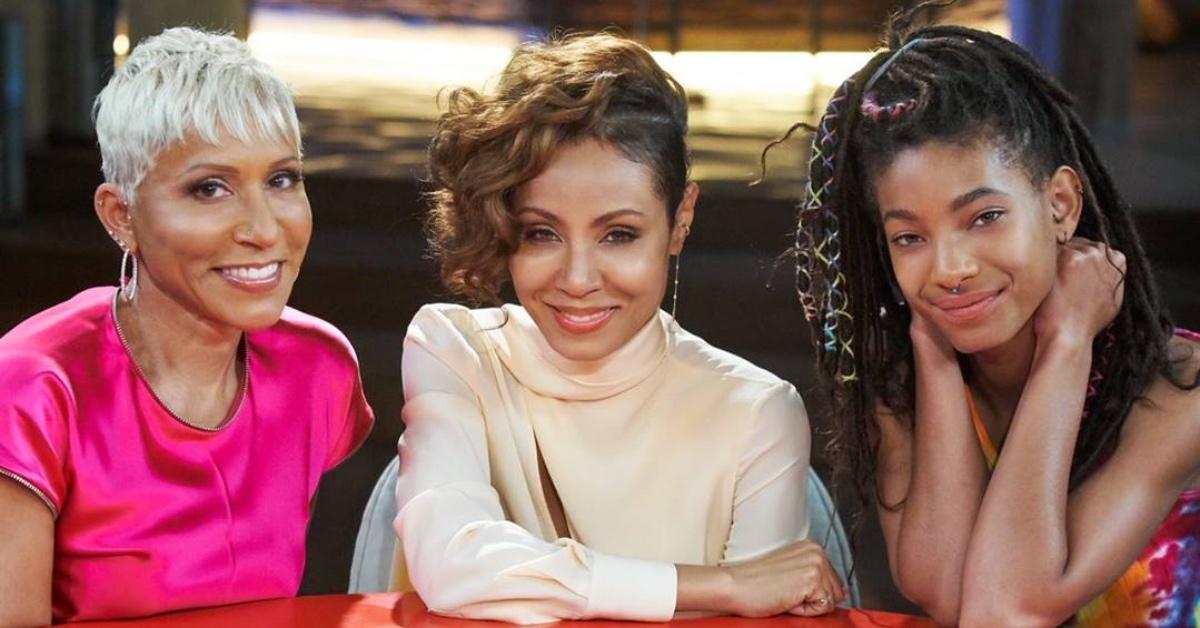 'Red Table Talk' may get picked up on a new platform.
Although it stinks to hear that Meta has parted ways with Red Table Talk, it might not be the end of the series after all.
Since Red Table Talk and Meta have officially ended their Facebook Watch deal, Deadline reports that the show is currently looking for a new home.
Article continues below advertisement
Keep in mind, the outlet shares that Red Table Talk is produced by Westbrook Studios and is co-founded by Jada Pinkett Smith and Will Smith. As a result, all parties own the rights to the show and can move forward on a different platform.
Since Red Table Talk has garnered 11 million followers on Facebook and trends regularly on social media, the founders shouldn't have a problem finding a new home.
Hopefully, Red Table Talk will be back before we know it.
Stay tuned!