Ryan Seacrest Left 'Live With Kelly and Ryan' After 6 Years — Here's Why
Why did Ryan Seacrest leave 'Live With Kelly and Ryan' after co-hosting the morning talk show for six years? Here's what we know.
After hosting the morning talk show Live With Kelly and Ryan for six years, co-host Ryan Seacrest left the show in April of 2022 to embark on new adventures. Ryan has stretched himself thin across multiple hosting gigs for more than a decade. He started his career on American Idol and has been very successful.
Article continues below advertisement
Fans were left wondering what led to Ryan's exit and what he's been up to since leaving. Here's what we know about why he left and what he has planned for the future.
Why did Ryan Seacrest leave 'Live With Kelly and Ryan'?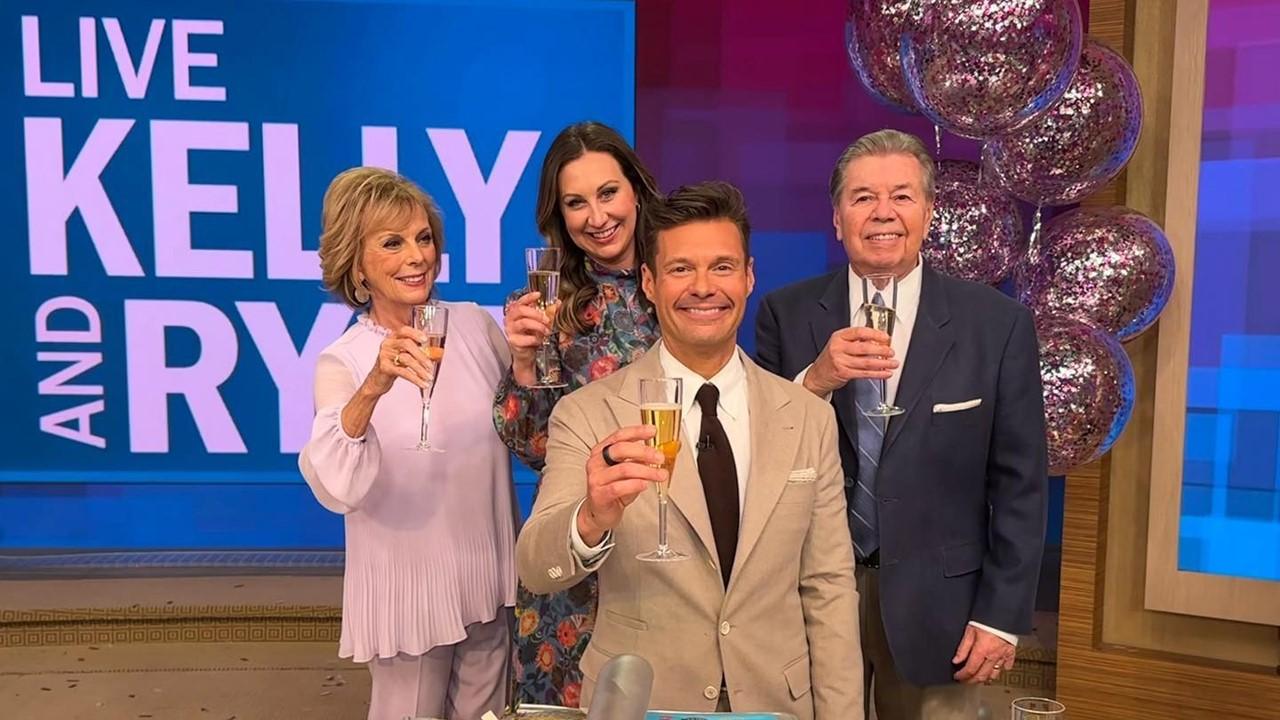 Having been the longtime host of American Idol, radio shows On Air with Ryan Seacrest and American Top 40, and Dick Clark's New Year's Rockin' Eve, Ryan has an incredible hosting resume. But when he first started on Live, the "Host Chat" segments posed a new challenge: finding hobbies, or generally speaking, a life outside of work.
Article continues below advertisement
In an interview with Variety, Ryan credits six seasons at Live with helping him evolve as a broadcaster. He said, "I've become more comfortable letting things just happen without thinking about what has to come next. Because it can really go in any direction."
Ryan Seacrest was supposed to only do three years of 'Live With Kelly and Ryan.'
What was initially supposed to be a three-year run turned into six years on Live With Kelly and Ryan. Ryan enjoyed working with co-host Kelly Ripa and their crew. He told Variety, "With each year that went by, I continued to extend my contract because I love sitting next to my partner and having this unique and casual connection to the people that watch."
Article continues below advertisement
Ryan's addition to Live led to the show consistently performing well in ratings. By his second to last week on the show, they celebrated 29 consecutive weeks as the No. 1 syndicated talk show in America. The show has topped the Nielsen ratings for three consecutive years.
The show's success has even led Kelly and Ryan to win Daytime Emmys in 2019 for outstanding hosting.
But after the fourth year, Ryan confided in Kelly about potentially leaving the show. On April 14, 2023, Ryan left the show with a send-off of his greatest moments that included an iconic clip of him declaring, "The winner of American Idol is Kelly Clarkson," in the Dolby Theatre.
Article continues below advertisement
What is Ryan Seacrest doing now?
First and foremost, Ryan will still be hosting American Idol, but he also has other plans and goals too.
A foodie at heart, Ryan plans to dive into the culinary world. Ryan always had a plan B in case his first plan as a broadcaster failed. He told Variety, "My fallback plan was to be a chef, to be around food and learn how to do it well."
He continued, "I was very much into the performance aspect of how a kitchen worked, and how it was served. It was like backstage and onstage."
His ongoing love and curiosity for cooking led to him starting an organic olive oil and wine label called, Concento.
"I've just found so much joy and fun in doing it," Seacrest explains. "Dovetailing from it will be ideas for shows and programs, as well."
Whatever Ryan chooses to do in the future, we have no doubt that he will be successful.