Taylor Swift and Evan Spiegel: The Relationship That Never Was?
Why did Taylor Swift and Evan Spiegel break up? The duo's rumored 2014 hookup is making headlines again thanks to a new Quibi series.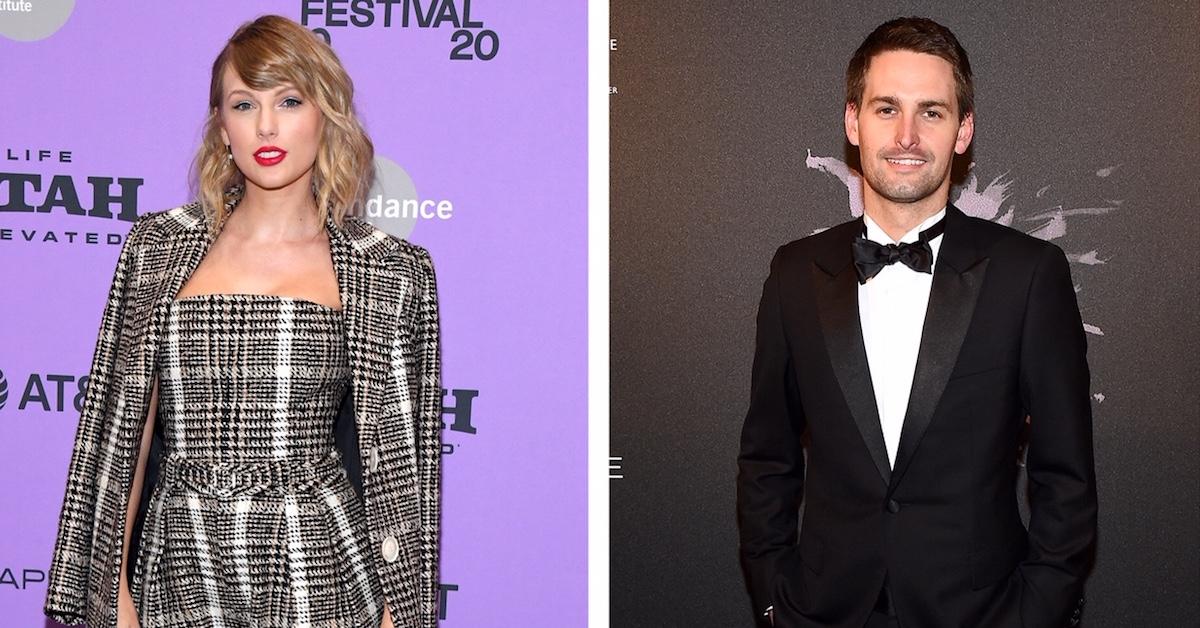 The highly anticipated short-form video platform Quibi officially launched on April 6, but users will have to wait a little longer for one of the service's most talked about projects to debut.
Frat Boy Genius is loosely based on the rise of Snapchat co-founder Evan Spiegel, but we're still waiting to see whether the series, which will be made up of 10-minute-long episodes, plans to incorporate certain aspects of the 29-year-old's personal life — including his rumored relationship with Taylor Swift.
Article continues below advertisement
Why did Taylor Swift and Evan Spiegel break up?
Ever since the duo allegedly hooked up in 2014, there's been speculation over whether or not they actually dated. Most signs point to no, including a statement from the superstar's publicist, who denied reports that they were spotted kissing at a New Year's Eve party.
"There is no truth to this whatsoever," Taylor's rep said at the time. "These stories are completely inaccurate."
Article continues below advertisement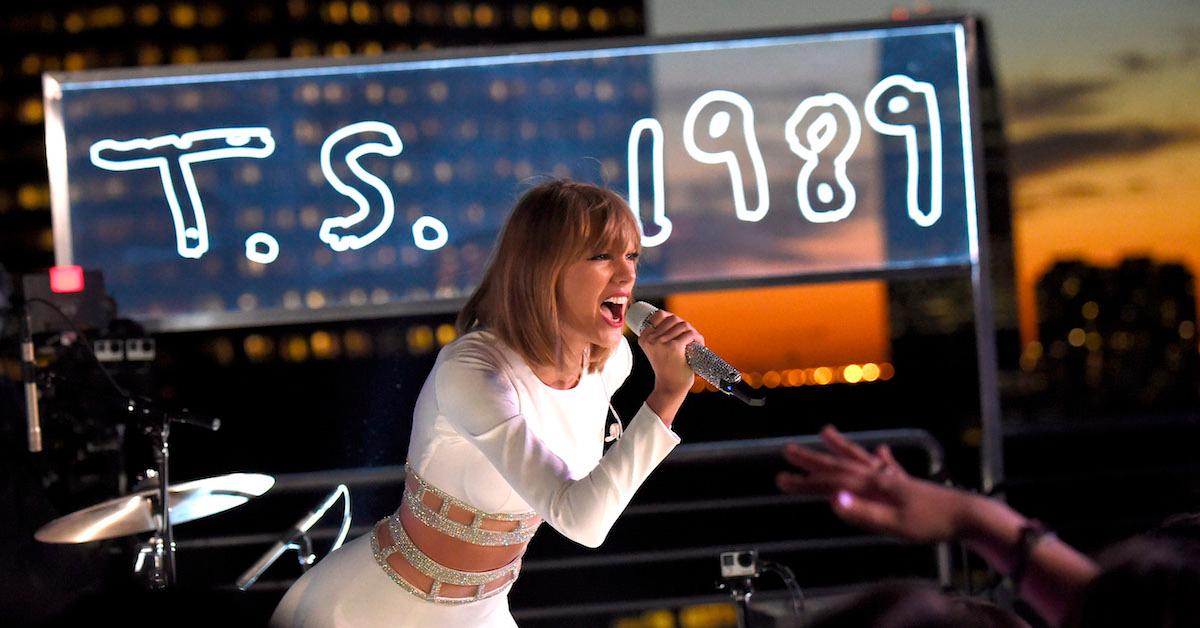 Still, gossip columns asserted that Evan freaked out over the blonde beauty's intensity, eventually telling her that he needed space. "Taylor is a serial dater. She wants to find love so badly that she dates any well-off guy who gives her attention," a source told OK! in April 2014. "The problem is, she becomes so smothering that she scares the guys away!"
A second insider added, "Evan is a confident, successful businessman who wasn't about to put up with Taylor's neediness. In the end, Taylor just couldn't deal with the fact that she wasn't a priority in his life."
Article continues below advertisement
If the pair did couple up, we doubt it was anything serious. After all, not one song off the Grammy winner's phenomenal 2014 album, "1989," is about Evan (the same can't be said about former One Directioner Harry Styles).
Evan Spiegel is now married to Orlando Bloom's ex, Miranda Kerr.
The billionaire began dating the model in 2015 and the duo got engaged a little over a year later. Naturally, they announced the news via Snapchat with a custom emoji. On May 27, 2017 the celebrities tied the knot in front of just 45 guests at their Brentwood, Calif. home.
Article continues below advertisement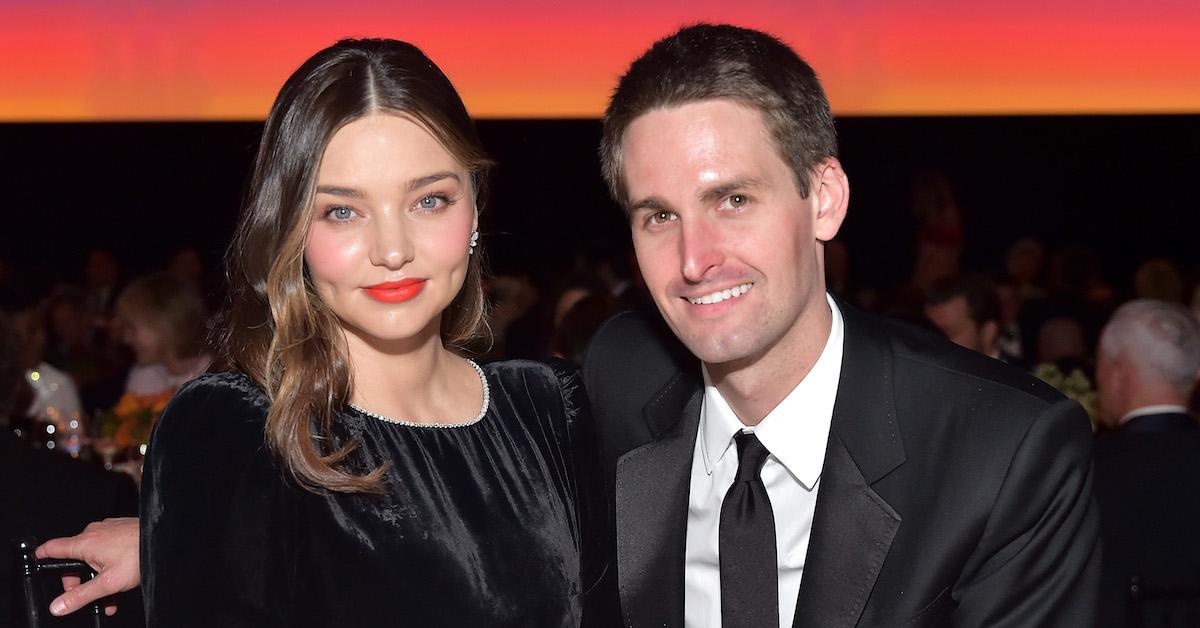 "Our wedding was just so joyful," Miranda shared during a Goop Health panel less than a month later. "We started the day, did yoga, then our families came over and we literally had this celebration in our backyard. It was incredible. It was so magical."
The couple welcomed their first child together, a baby boy named Hart, in May 2018 and had a second son, whom they named Myles, in October 2019. Miranda also has a 9-year-old son, Flynn, from her marriage to Orlando.
The former Victoria's Secret Angel confirmed that life is "definitely busy" in her household. "No day's ever the same. But we love it," she recently told People magazine. "I couldn't be happier, and I feel very grateful and very blessed to have three healthy boys and a wonderful husband."
That doesn't necessarily mean her days of being pregnant are over. "I'm definitely loving where we're at right now with the three of them. And I'm not sure if we will or won't [have another kid]," she admitted. "I more so know that my husband definitely, probably, wants more, but I'm open."