Wizards of the Coast Hired Pinkertons Against Illicit Activity with 'Magic the Gathering' Cards
Why did Wizards of the Coast hire Pinkertons? The prolific game publisher recently responded to illicit activity involving 'Magic the Gathering' cards.
If you've dabbled in just about any tabletop or card game, you've definitely heard about Wizards of the Coast. First established in 1990, the game publisher achieved major success with the release of the ongoing card game Magic: The Gathering in the 1990s. They would go on to acquire Dungeons & Dragons RPG and even continue to publish the Pokémon Trading Card Game to this day. Having worked on several card games, board games, and tabletop RPGs, the Hasbro-owned company is well known among gamers.
Article continues below advertisement
But a company this big is bound to generate controversy throughout its lifespan. Wizards has previously come under fire for reportedly mistreating people of color, citing several instances in which brown and black gamers have experienced racism from the company. They've also had to run back several plans to get rid of open game licensing for D&D in recent years.
In April 2023, Wizards made a completely random move by hiring Pinkertons to deal with an external issue. What prompted this move?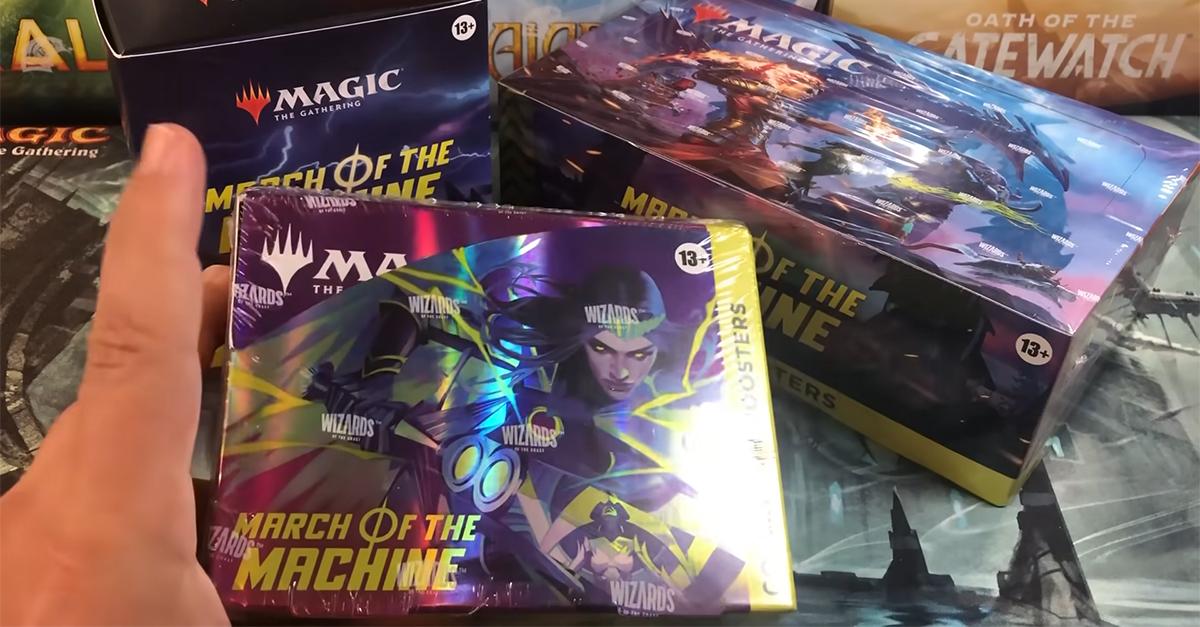 Article continues below advertisement
Why did Wizard of the Coast hire Pinkertons? Here's what we know.
On April 24, 2023, outlets like Kotaku reported that the game publisher hired Pinkerton agents against someone who was publicly engaging in perceived illicit activity involving unreleased Magic: The Gathering cards. Reportedly, a YouTuber called "Oldschoolmtg" aka Dan Cannon had accidentally received a set of cards from March of the Machine: The Aftermath, an upcoming Magic expansion that is slated for release on May 12. After posting a video about the cards, Pinkertons arrived at his door.
Speaking with Kotaku, Dan theorized that there was a mix-up with a delivery.
"What I believed happened is that the names are too similar, March of the Machine and March of the Machine: [The] Aftermath, and somebody screwed up and sent the wrong cases," Dan guessed at the time.
Though Dan didn't actively order these unreleased cards, that didn't stop Wizards' disproportionate response. Pinkerton agents arrived at their door and ordered him to return the cards under threat of jail time and a hefty fine.
Article continues below advertisement
Dan later reached out to Wizards, with a representative of the company apologizing profusely for the actions taken by the Pinkertons. They'd promised to compensate Dan and his wife for the items they had seized from their home, but they have expressed concern over potential legal action that may be taken against them via Pinkertons.
Article continues below advertisement
What are the Pinkertons?
According to their official website, the Pinkertons call themselves "world leaders in comprehensive risk management" who offer security to global organizations. Put simply, they're a formal detective agency that works on behalf of companies and typically responds to perceived external issues.
The agency was first established in 1850 and was in use largely after the Civil War as an anti-Union force. They have since garnered infamy for their ruthlessness in their operations.
That said, many have criticized Wizards for hiring an outdated detective agency as an extreme response to leaked cards. Folks on Twitter believe that this move is simply the latest in a growing list of controversies to which Wizards of the Coast keeps on adding.