Why Can't the Designers on 'Rock the Block' Design Themselves Different Outfits Each Episode?
Why do the contestants on HGTV's 'Rock the Block' wear the same clothes? If this block's a rockin', just change into something else! Here's what we know.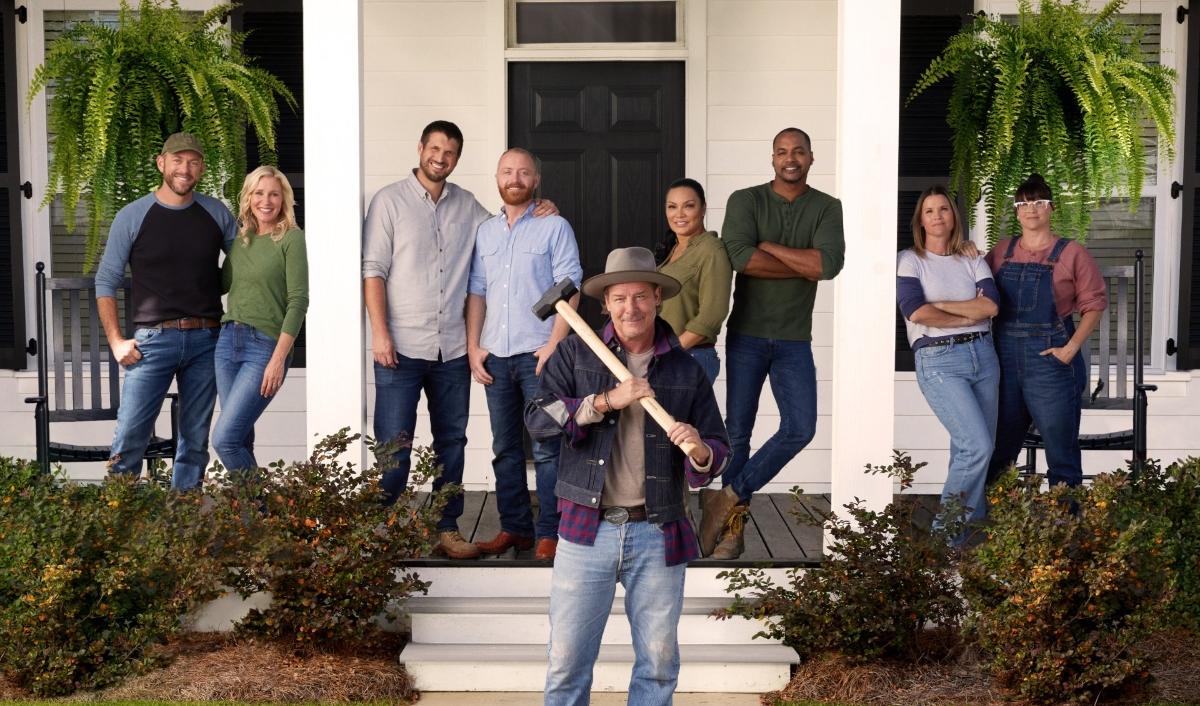 HGTV's Rock the Block is a very wholesome competition show wherein four teams of two HGTV show experts decorate their own house in the hopes of getting a street named after them. The four houses are identical, and each start out as completely blank slates. But while the houses change each week, the outfits of the contestants do not. We had to ask: Why do they wear the same clothes on Rock the Block?
Article continues below advertisement
Why do they wear the same clothes on 'Rock the Block'?
While we'd love to claim this is some sort of conspiracy to keep the focus on the renovations and designs happening at each house, the simple answer comes down to continuity. Continuity in TV or movies is the attempt to maintain visual consistency. One classic example of a continuity flub is the amount of beverage in a glass. If someone in a scene is holding a drinking glass but they never take a sip, seeing the level of the beverage change drastically between shots is a continuity error.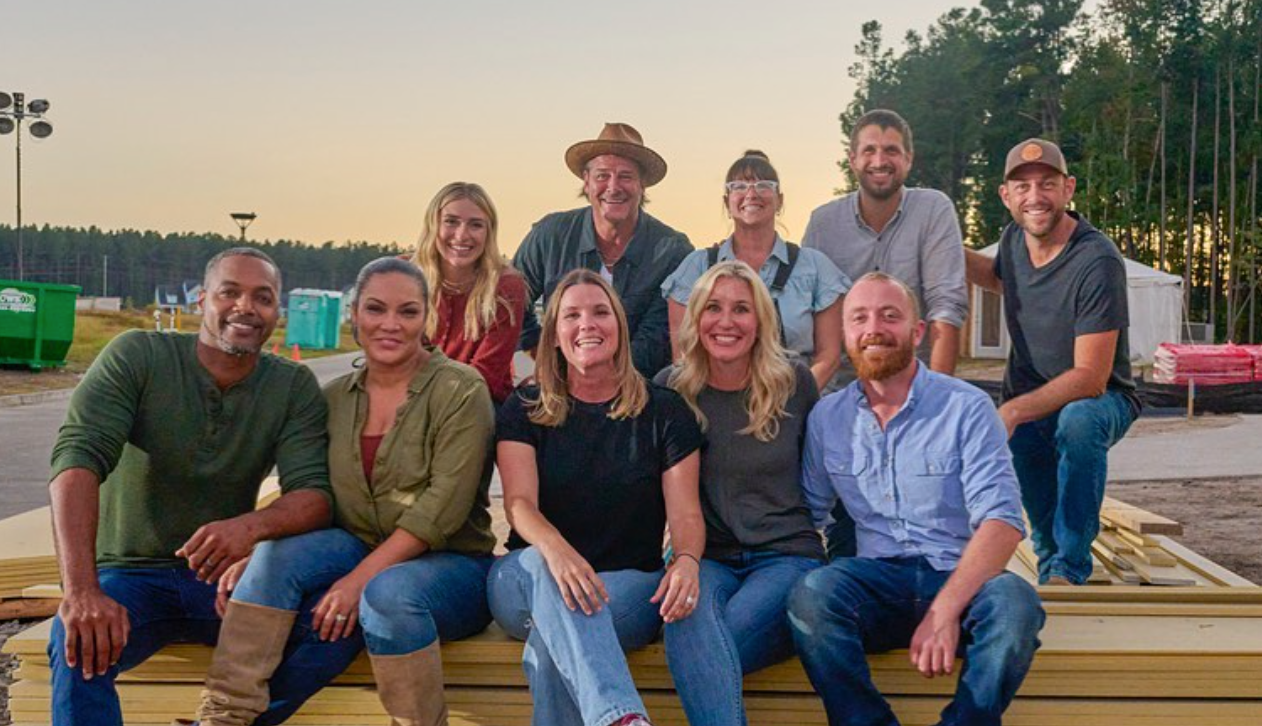 Article continues below advertisement
One fan commented about the style deja vu on an Instagram post by Brian Kleinschmidt, who hosts 100 Day Dream Home with his wife Mika. Brian and Mika participated in Season 2 of Rock the Block and he had this to say about their wardrobes: "We had about four of the same outfits. It was our 'uniform.' Makes it easier to film the show."
And he's right, not only is it better for the cast, but also the crew and the editors who work tirelessly to make the show fit together seamlessly.
Now before anyone starts worrying about the cast wearing one single outfit over the course of several weeks, that's definitely not happening. According to HGTV, "...the contestants had multiples of each item of clothing, and, of course, access to washing machines." And because Mika is extra thoughtful, she would even change into a different shirt while eating lunch in the event of spillage.
Article continues below advertisement
Will there be a Season 4 of 'Rock the Block'?
So far, we haven't heard anything about a fourth season of Rock the Block but it's still a bit early. Season 2 premiered on March 8, 2021, and the announcement of a Season 3 didn't come until October of that year. It only takes six weeks to film the show and thanks to things like continuity, it's pretty quick to edit a season together.
Article continues below advertisement
Season 3 premiered on March 7, 2022, which means we should hopefully know about a Season 4 sometime later this year. The show also moves to a new location each season. Season 1 filmed in Santa Clarita, Calif., Season 2 in Paulding County, Ga. outside of Atlanta, and Season 3 in Charleston, S.C. Fingers crossed that next season brings us a nice New England setting with some solid crown molding and fireplaces thrown into the mix. Fall foliage is optional, but we dare you to go to New England without it.
Rock the Block airs on Mondays at 9 p.m. EST on HGTV and is available to stream on Discovery Plus that same day.