The Evolution of Ahsoka Tano and Her Dual Lightsaber Technique
Ahsoka Tano is one of the most powerful and sharp warriors in the 'Star Wars' universe, so why does she use two lightsabers? Find out here!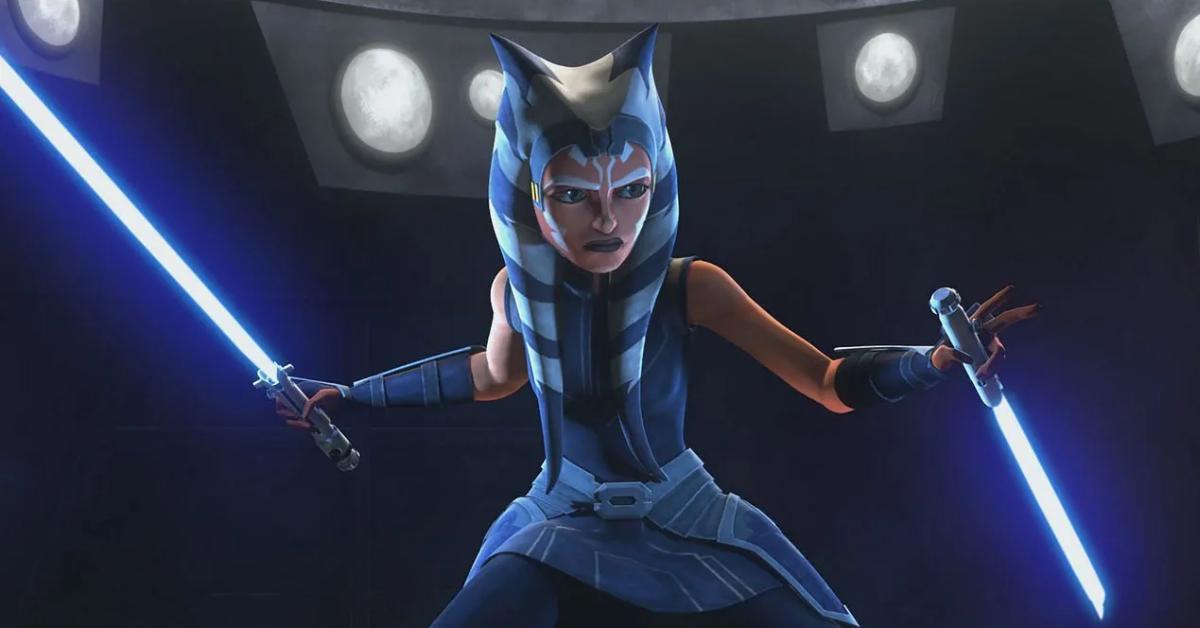 Since her debut in the 2008 film Star Wars: The Clone Wars, Ahsoka Tano has carried many lightsabers. She started out wielding a green saber, but as she honed her skills under Anakin's guidance, her weaponry evolved.
Article continues below advertisement
In the Clone Wars episode titled, "Heroes on Both Sides," Ahsoka is seen wielding two lightsabers. Why is that? Keep reading to find out! Plus, stick around to find out why Anakin calls her "Snips."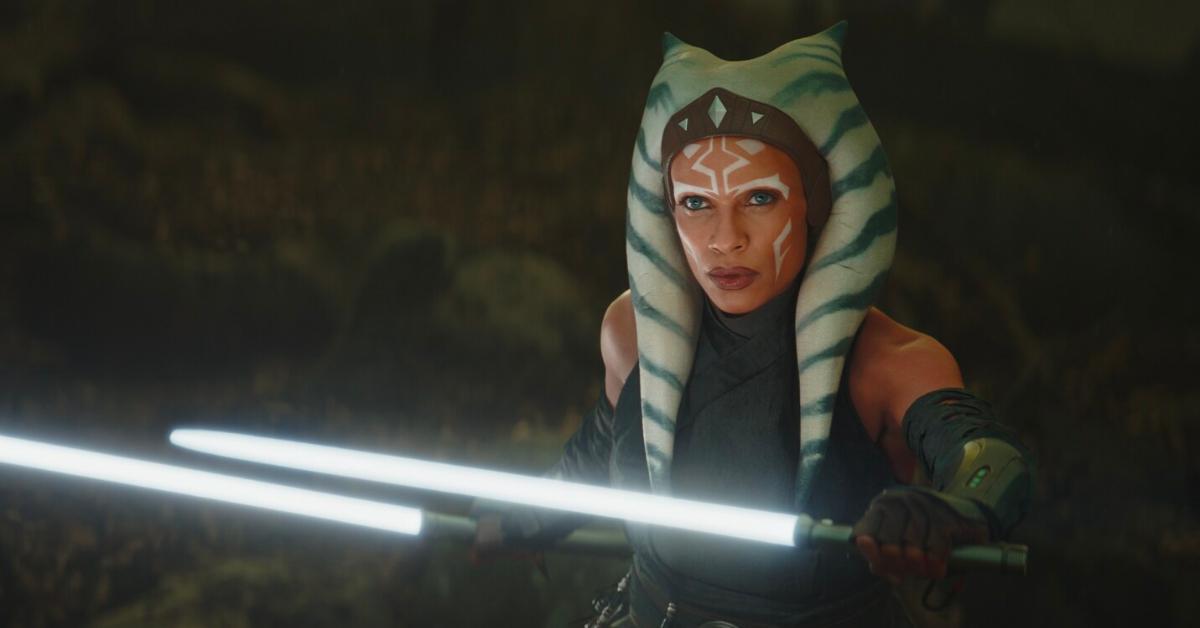 Article continues below advertisement
Why does Ahsoka have two lightsabers?
Ahsoka has two lightsabers because she practices Jar'Kai, a fighting style that sees the Jedi wield two lightsabers at once. She starts off with two green lightsabers, one of which is a shorter shoto-style blade. Ahsoka slowly becomes one of the most challenging warriors in Star Wars, and it's all because she embraces Jar'Kai.
By the end of the Clone Wars' fifth season, Ahsoka is no longer part of the Jedi Order. She leaves her lightsabers with the others and ditches life as a Jedi. However, in Season 7, Ahsoka reunites with Anakin and Obi-Wan Kenobi during the climactic "Siege of Mandalore" arc — and she gets her lightsabers back!
Article continues below advertisement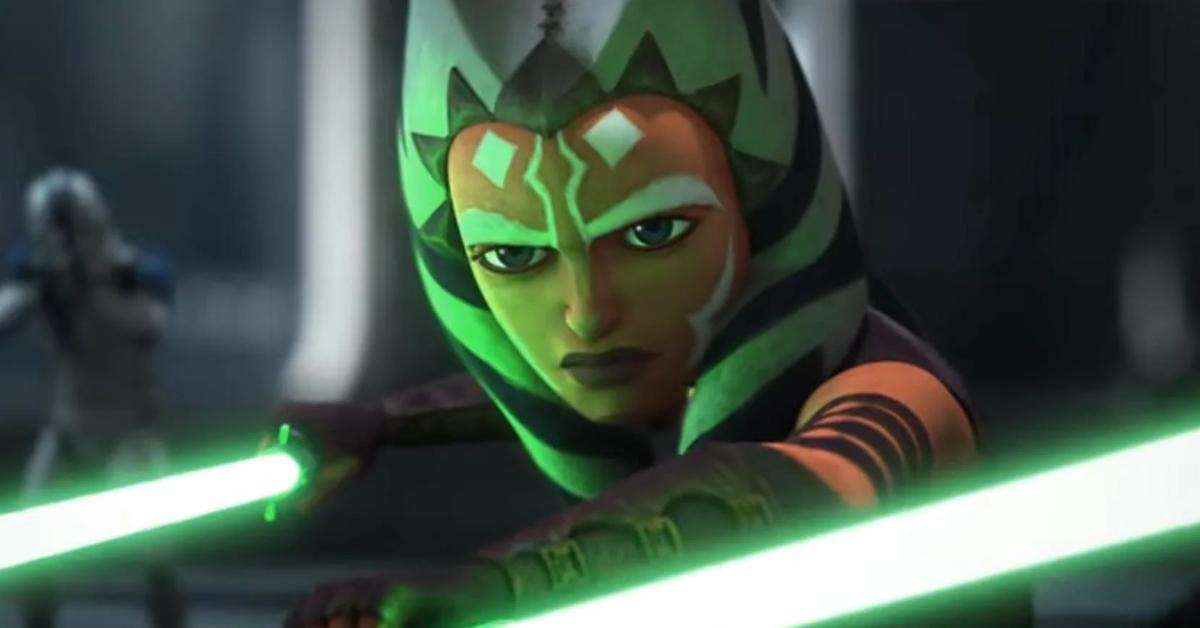 As it turns out, Anakin kept and maintained Ahsoka's lightsabers; he presents them to her as a gift before she flies off to Mandalore. He tells his former Padawan he "improved" them, changing the color to blue to match his saber. Sadly, this is the last time Anakin and Ahsoka see each other before Order 66 and the former's turn to the dark side.
After surviving the tragic event, Ahsoka buries her blue lightsabers.
Article continues below advertisement
Ahsoka returns to the Star Wars universe in Rebels, working as a spy for the Rebellion. Her appearance in the series brings with it her well-known white lightsabers, which she uses in several fights against Inquisitors, Darth Maul, and her friend-turned-foe, Darth Vader. She wields the white lightsabers during her live-action debut in The Mandalorian and will bring them along for her Disney Plus eponymous series.
Why does Anakin call Ahsoka "Snips"?
During the battle of Christophsis, the Jedi-turned-Dark-Lord gave his Padawan the nickname "Snips" — why? Well, it all started when Yoda ordered Anakin to take Ahsoka under his wing. He was initially annoyed with the situation, and Ahsoka wasn't too pleased either.
Article continues below advertisement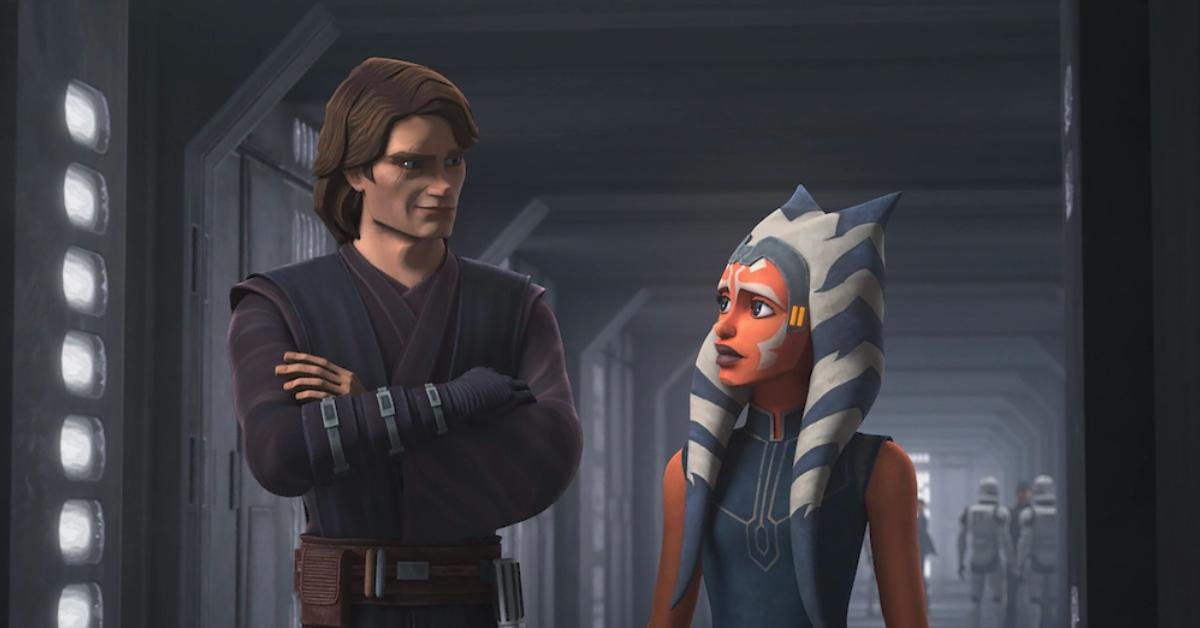 "You're stuck with me, Skyguy," Ahsoka joked, but the Jedi Knight didn't find it very funny. He snapped back, "Don't you get 'snippy' with me little one." From there, Anakin called Ahsoka "Snips" for her "snippy" attitude, and she called him "Skyguy" as a play on his last name.