Let's Face It: We Will Never Forget Anakin Shouting "I Hate You" at Obi-Wan
'Obi-Wan Kenobi' is officially streaming on Disney Plus, and fans are looking back on the franchise and wondering why Anakin hates Obi-Wan so much.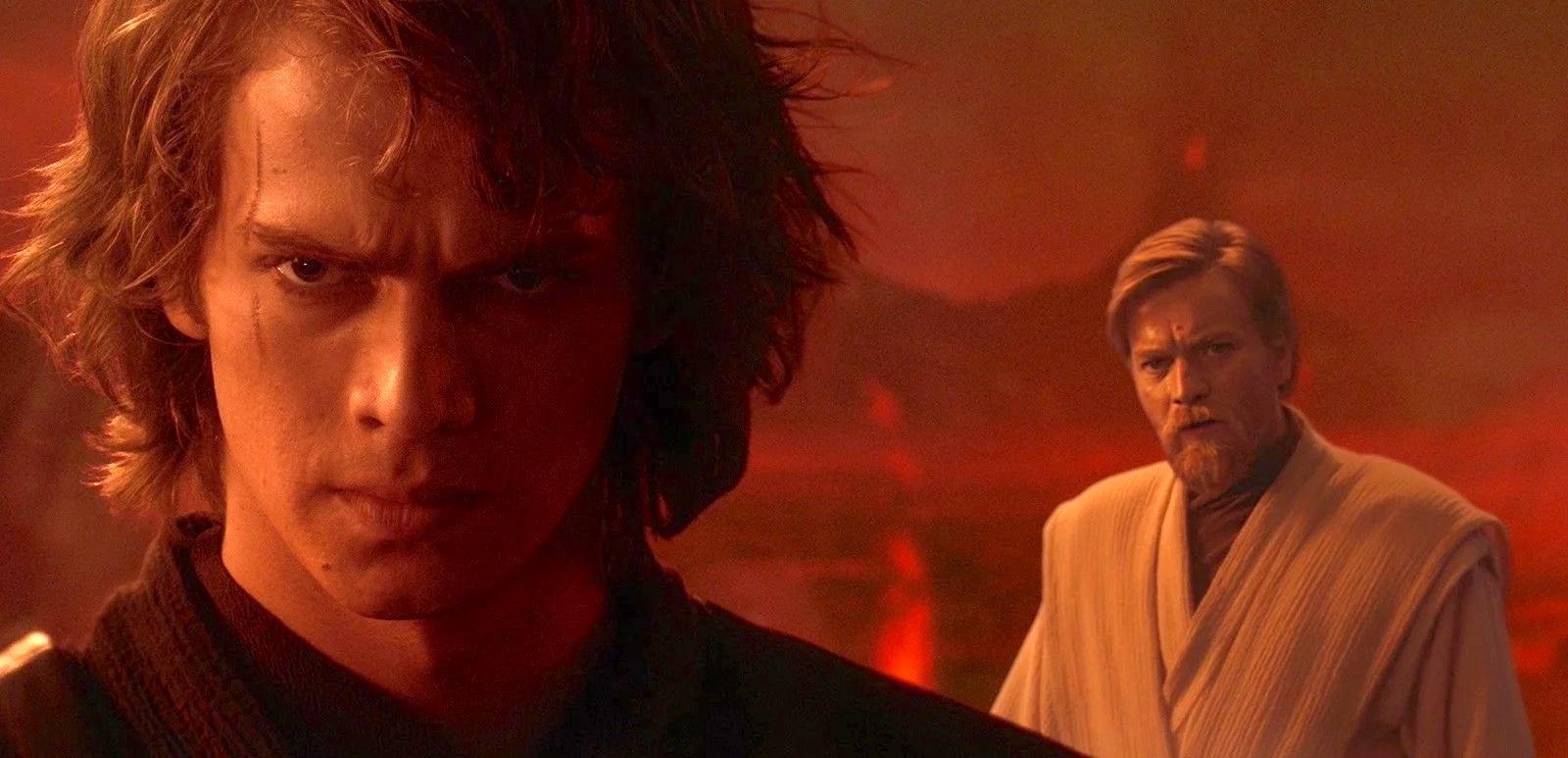 Any time someone brings up Anakin Skywalker and Obi-Wan Kenobi, our minds immediately take a trip down memory lane, with moments between the legendary Jedi duo flashing before our very eyes.
Article continues below advertisement
Frankly, we can't help but automatically think of their duel on Mustafar in Revenge of the Sith.
After Obi-Wan severs Anakin's remaining human limbs, the prophesied Chosen One screams, "I hate you!" to his Jedi Master. Right then and there, our hearts shattered. Ten years later, the pair come face-to-face in the limited series, Obi-Wan Kenobi.
If you need a little refresher on their relationship, stick around as we answer the question: Why does Anakin hate Obi-Wan?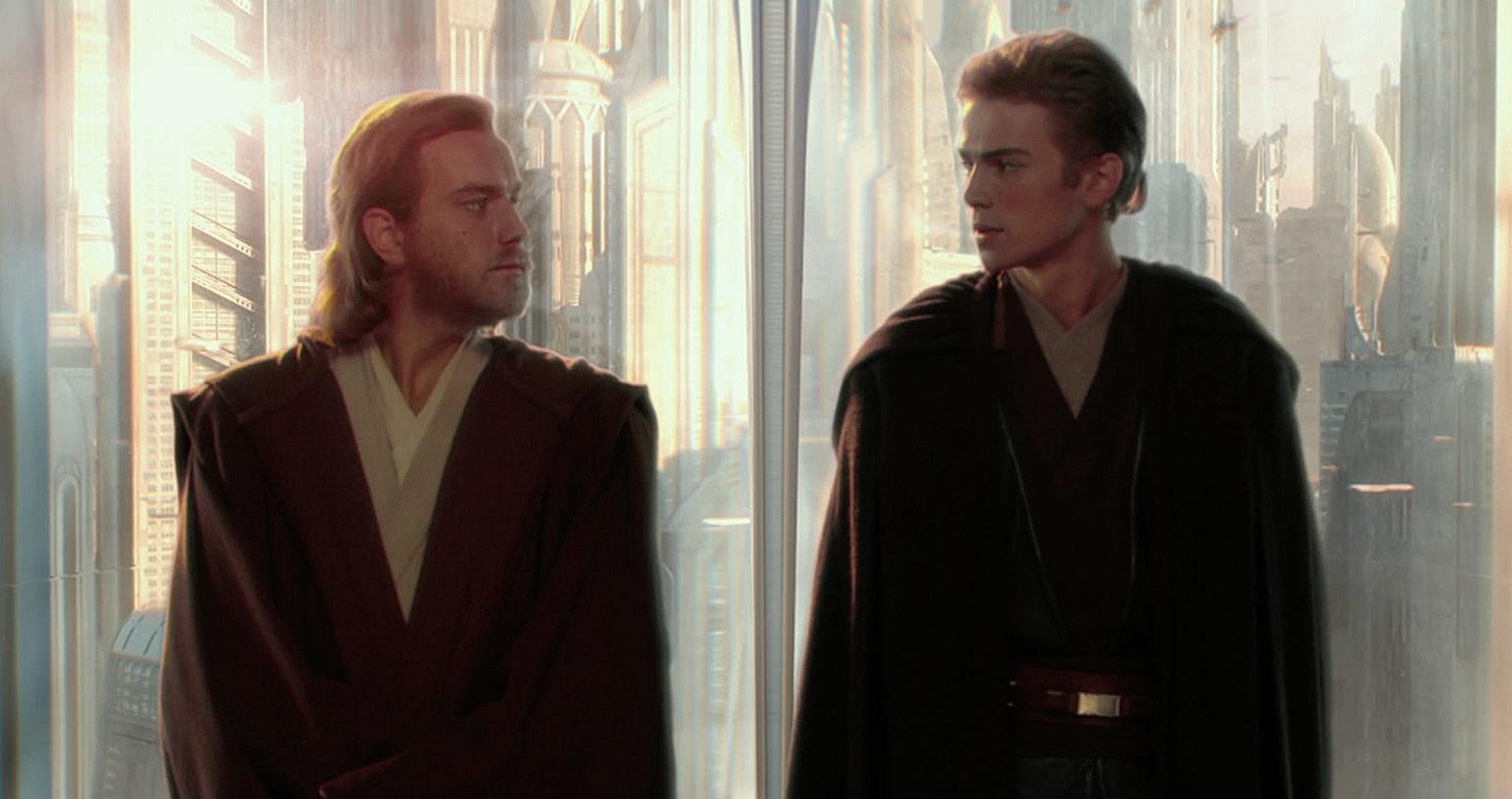 Article continues below advertisement
Why does Anakin hate Obi-Wan?
After everything the iconic Jedi duo experienced together, it's hard for us to believe that "Skyguy" could declare his hatred for someone he once considered a brother. Nevertheless, when it comes to the dark side of the Force, entities must surrender to negative emotions such as anger, passion, and detestation.
In that brief moment on Mustafar, it's evident that Anakin truly does hate Obi-Wan — but why?
Let's get one thing straight: The one person Anakin hates the most is himself, and when it comes time for him to join the Sith, he projects that rage onto others, specifically Obi-Wan. Not only does Anakin have significant trust issues with his friend, but he believes that Obi-Wan is responsible for Padmé turning against him.
Article continues below advertisement
Of course, we can't forget about Obi-Wan chopping off the rest of Anakin's organic limbs (we can't lie, we'd also be pretty annoyed if someone did that to us) and preventing him from becoming the most powerful Force user in the galaxy.
Article continues below advertisement
All in all, Anakin felt incredibly betrayed by two of the most important people in his life. We all know he has quite the abandonment issues, and the fact that Obi-Wan and Padmé leave him is likely the primary cause of his extreme hatred.
Some theories suggest Anakin believed Obi-Wan and Padmé were having an affair.
Although this theory is absolutely bizarre, we have to address it.
Several years ago, many fans in the Star Wars subreddit promoted the idea that in Revenge of the Sith, Anakin suspected Obi-Wan and Padmé were having an affair and as a result, this led to Anakin hating Obi-Wan. Redditors claimed Anakin seems "paranoid" whenever Obi-Wan is around Padmé, even stating that they think the relationship is "heavily implied."
Article continues below advertisement
This storyline seems to come way out of left field, but as it turns out, it appears in the Revenge of the Sith novelization. In an effort to turn Anakin to the dark side, Palpatine tries to convince him that Obi-Wan is having an affair with a senator.
Though Anakin asks who he is (gay rights!), the former Emperor responds that the senator in question is a she and notes that Anakin knows her quite well. Therefore, Palpatine plants the seed and encourages Anakin to tap into those raw, rageful feelings.
Thankfully, this novel isn't considered canon in the Star Wars universe because we certainly couldn't handle this storyline ever being authentic. We really do not need an unnecessary love triangle.
Catch new episodes of Obi-Wan Kenobi on Wednesdays, only on Disney Plus.