Bane's Need for a Mask in 'The Dark Knight Rises' Differs From the Comics
There's been plenty of iterations of Bane, and all of them show the character wearing a mask. Why is that? Here's everything you need to know.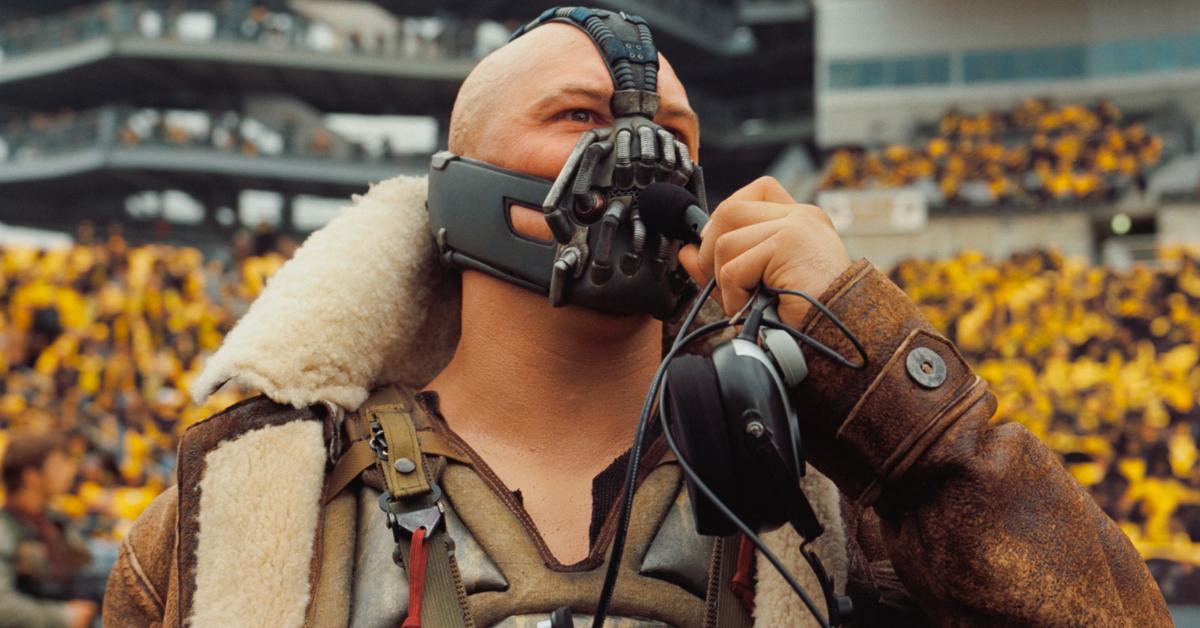 Everyone's favorite not-so-friendly neighborhood superhero, Batman, has faced off against his fair share of vicious supervillains. The most notorious is the one and only Joker, but hot on his heels are Penguin, Riddler, and of course, Bane. All are iconic in their own way, with signature trademarks that set them apart from each other.
Article continues below advertisement
Joker is known for his signature colors of purple and green, while Riddler is known for question marks and well, his plethora of riddles. As for Bane, he's one of the most recognizable Batman supervillains due to his face mask — but why does he wear it? Keep reading for all the known details.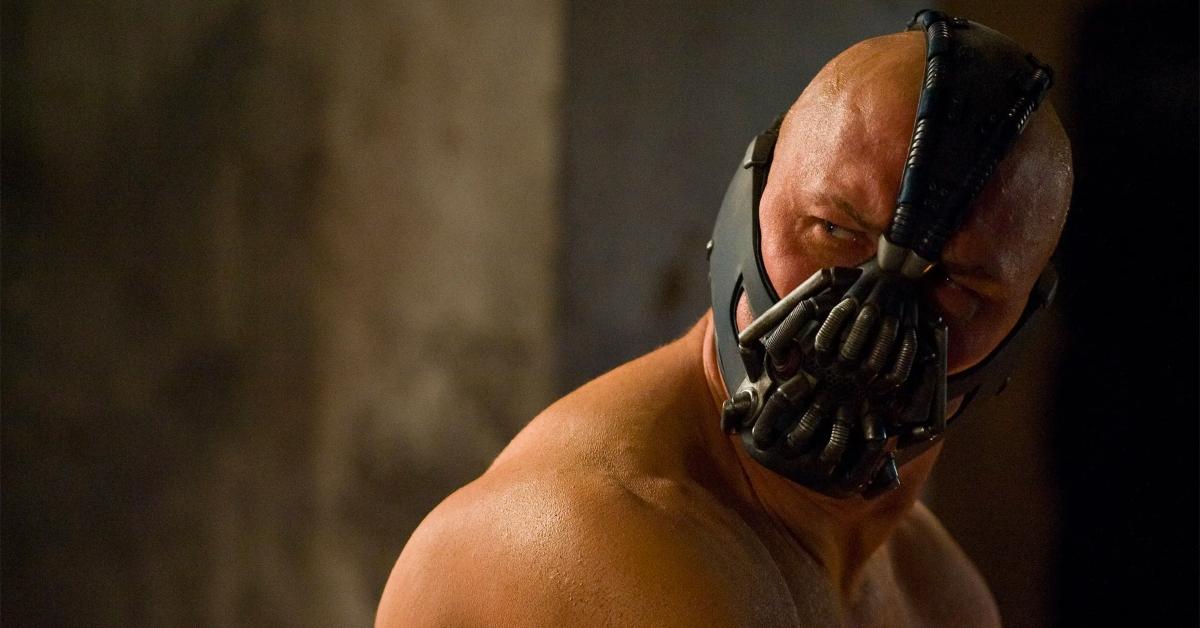 Article continues below advertisement
Why does Bane wear a mask?
As it turns out, the reason behind Bane's mask varies from iteration to iteration. In the comics, Bane becomes a test subject for a mysterious drug known as Venom; it nearly kills him, but he manages to survive.
He then finds that the drug significantly increases his physical strength, but he needs to take it every 12 hours, or he'll suffer dangerous side effects. So, the drug is administered via a series of tubes that lead directly into his brain — the mask keeps these tubes protected.
Article continues below advertisement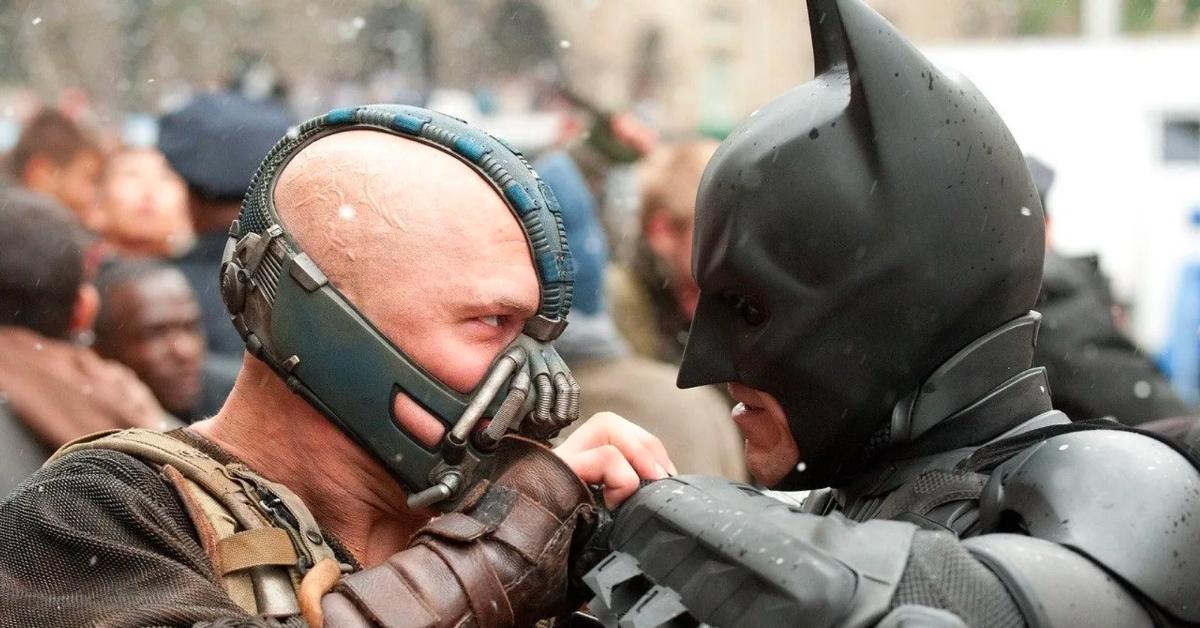 When it comes to Tom Hardy's portrayal in The Dark Knight Rises, the reason for Bane's mask is much different (and quite sad). In 2012, writer-director Christopher Nolan addressed the change: "Bane is someone ravaged by pain from a trauma suffered long ago, and the mask dispenses a type of anesthetic that keeps his pain just below the threshold so he can function," he said, according to Batman News.
Costume designer Lindy Hemming went further into detail: "He was injured early in his story. He's suffering from pain, and he needs gas to survive. He cannot survive the pain without the mask. The pipes from the mask go back along his jawline and feed into the thing at the back where there are two canisters of whatever it is… the anesthetic."