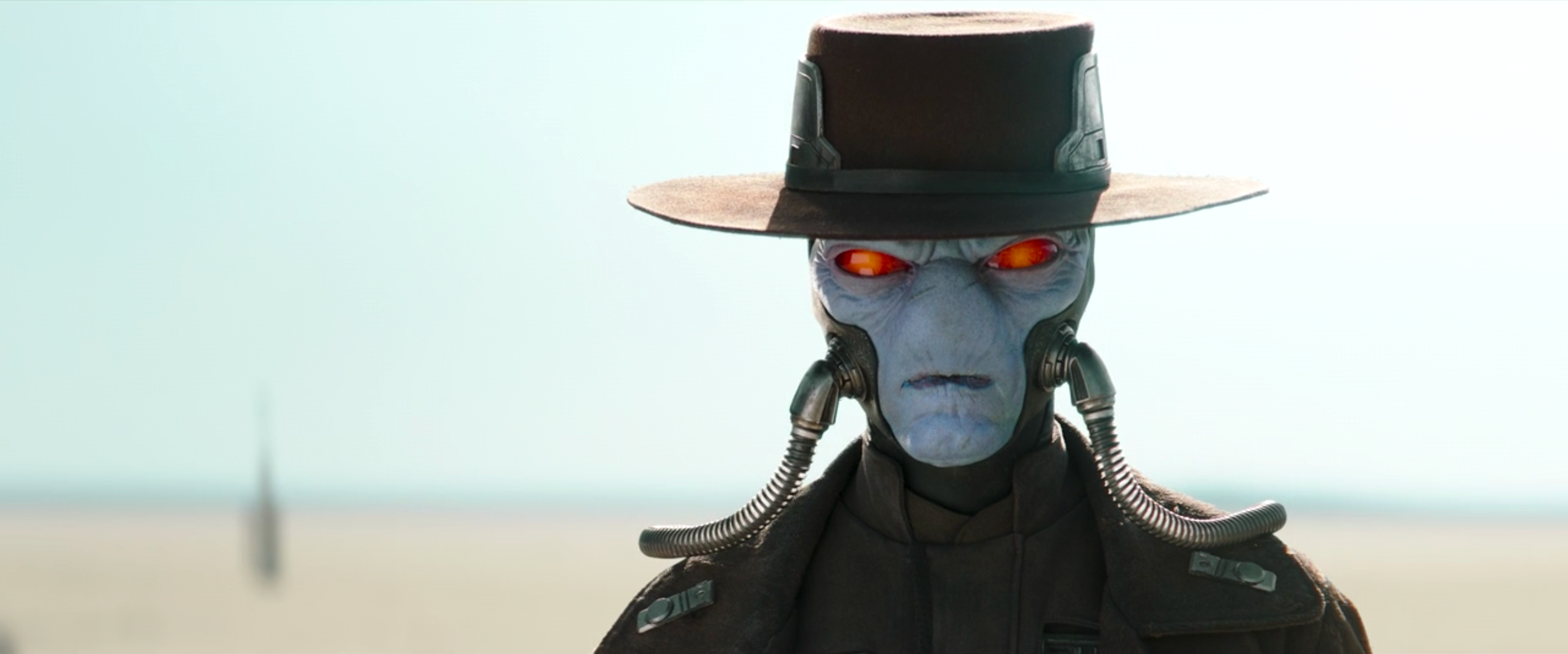 Cad Bane's Infamous Facial Tubes Serve an Unbelievable Purpose (SPOILERS)
Spoiler alert: This article contains spoilers for Episode 6 of The Book of Boba Fett.
Who would've thought we'd be seeing one of the most notorious gunslingers in live-action this soon? Not us!
The sixth episode of The Book of Boba Fett managed to keep several massive cameos hidden, and we're amazed at how everyone involved managed to keep Cad Bane — the most badass blue bounty hunter from The Clone Wars and The Bad Batch — concealed from the public.
Article continues below advertisement
As usual, the gunslinger made quite the dramatic entrance and established his legendary status with a brief stand-off against Cobb Vanth (Timothy Olyphant).
Though Star Wars superfans knew who arrived right away, many others weren't confused and wondered: Who is Cad Bane? Is he a villain? Why does he have tubes attached to his face? Stick around as we answer all your burning questions!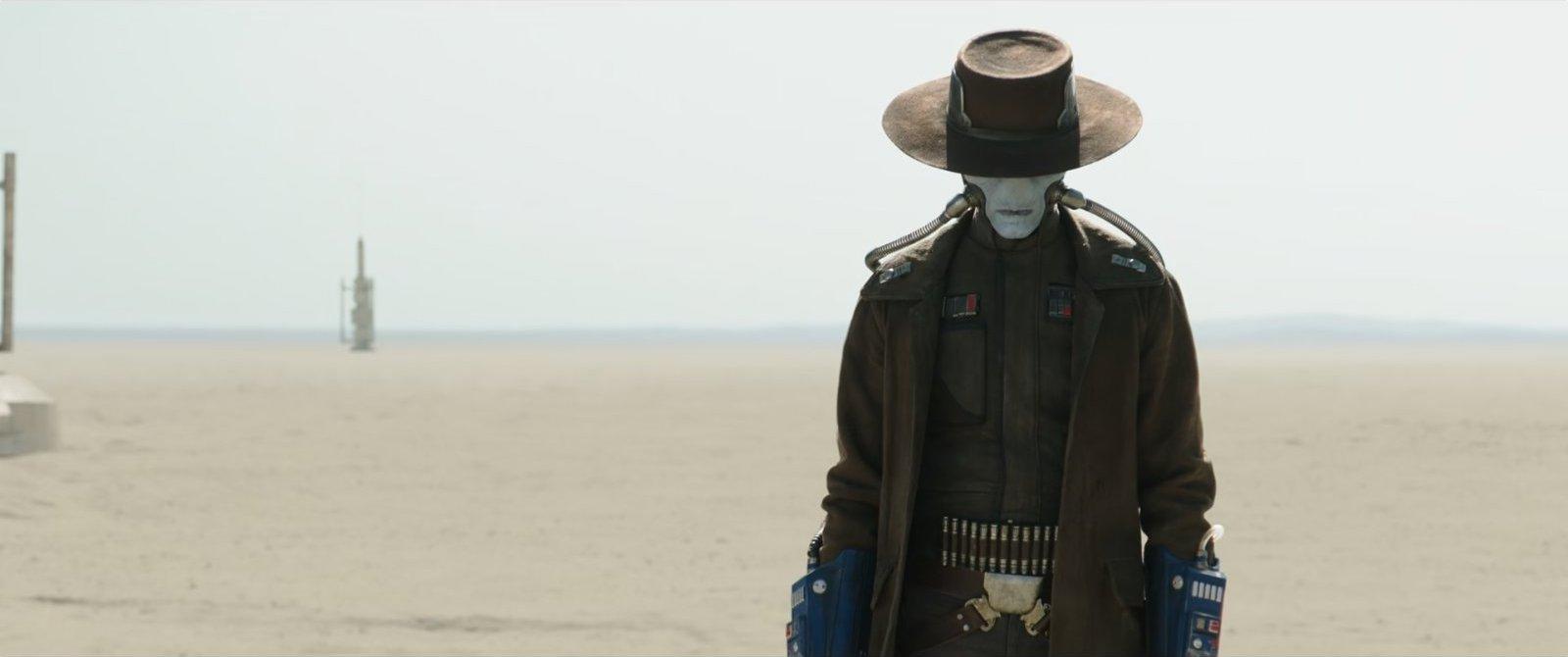 Article continues below advertisement
Why does Cad Bane have facial tubes?
For those unfamiliar with Cad Bane, he's a villainous bounty hunter, typically associating himself with unlawful characters and crooked organizations.
In The Book of Boba Fett, he arrives in Freetown (previously Mos Pelgo) on behalf of the Pyke Syndicate and demands Cobb Vanth refrain from fighting in the upcoming war. Following a tense exchange, the situation turns deadly once Cad successfully blasts Marshal Vanth in the shoulder and slaughters the new deputy.
After his triumphant Western showdown, viewers were very much aware of how experienced Cad is with his blaster. But, with his dominance and power evident, audiences worldwide quickly focused their attention on a separate issue: their curiosity regarding Cad's costume design, especially the purpose of his facial tubes.
Article continues below advertisement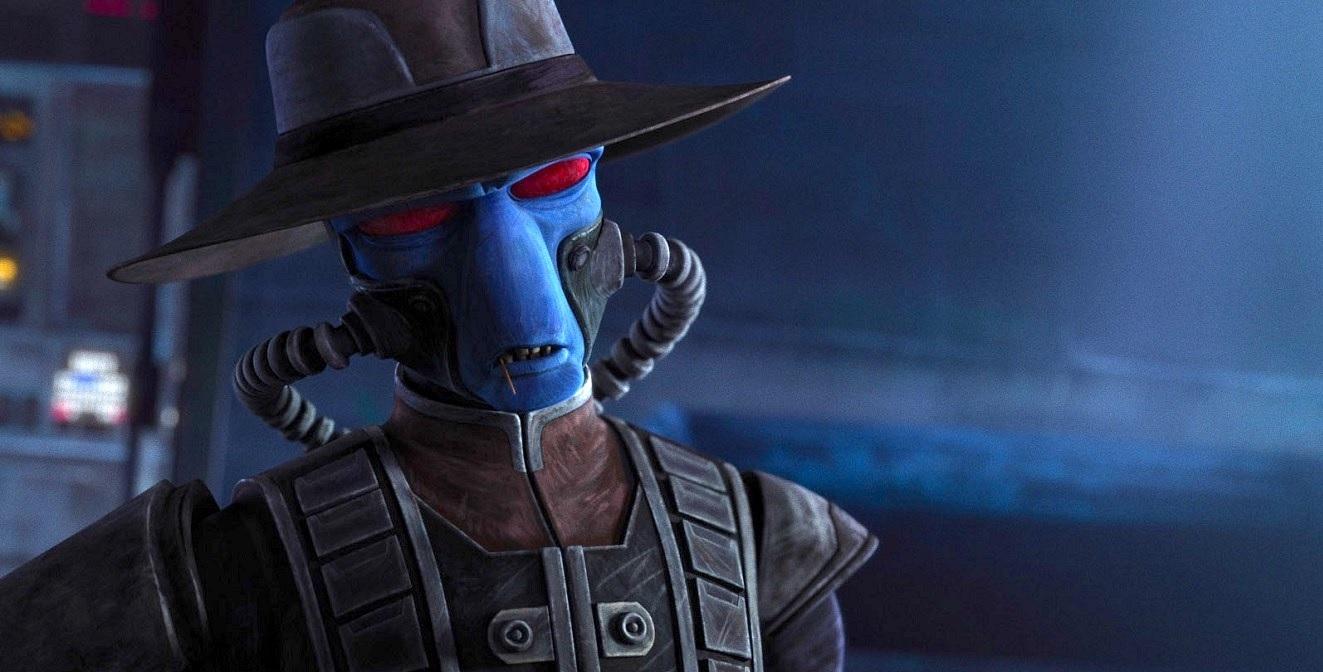 Actually, the tubes on Cad Bane's face are far from a costuming decision — they're actually cybernetic breathing tubes. This technological advancement assists individuals in surviving extreme environments, helping them breathe in foreign atmospheres such as space.
Article continues below advertisement
Sure, this is beneficial for Cad Bane; however, he chooses to sport the tubes for an additional reason. Cad's breathing tubes, in particular, enable him to evade and survive Force-choking.
So, say someone on the dark side attempts to grip Cad's neck and strangle him with the Force; while others would suffocate, Cad could breathe through his tubes and render the Force grip ineffective.
Article continues below advertisement
What other equipment does Cad Bane have?
The breathing tubes aren't the only remarkable aspect of Cad Bane; no, the cruel bounty hunter has an impressive arsenal of weapons and equipment.
Cad's preferred his custom twin blaster pistols the most, which he uses to injure Cobb Vanth in The Book of Boba Fett. In addition, Cad dons wrist gauntlets fitted with stunners and flame-throwing abilities.
Following his escape from the Republic Detention Center in the "Friends and Enemies" episode of The Clone Wars, Cad equips himself with a blaster carbine. He eventually gets his hands on a pair of rocket boots, plenty of explosives, and an ensnaring device known as a bola. Hopefully, we get to see more of Cad with his assortment of weapons live and in the flesh!
Witness the epic conclusion of The Book of Boba Fett on Wednesday, Feb. 9, only on Disney Plus.