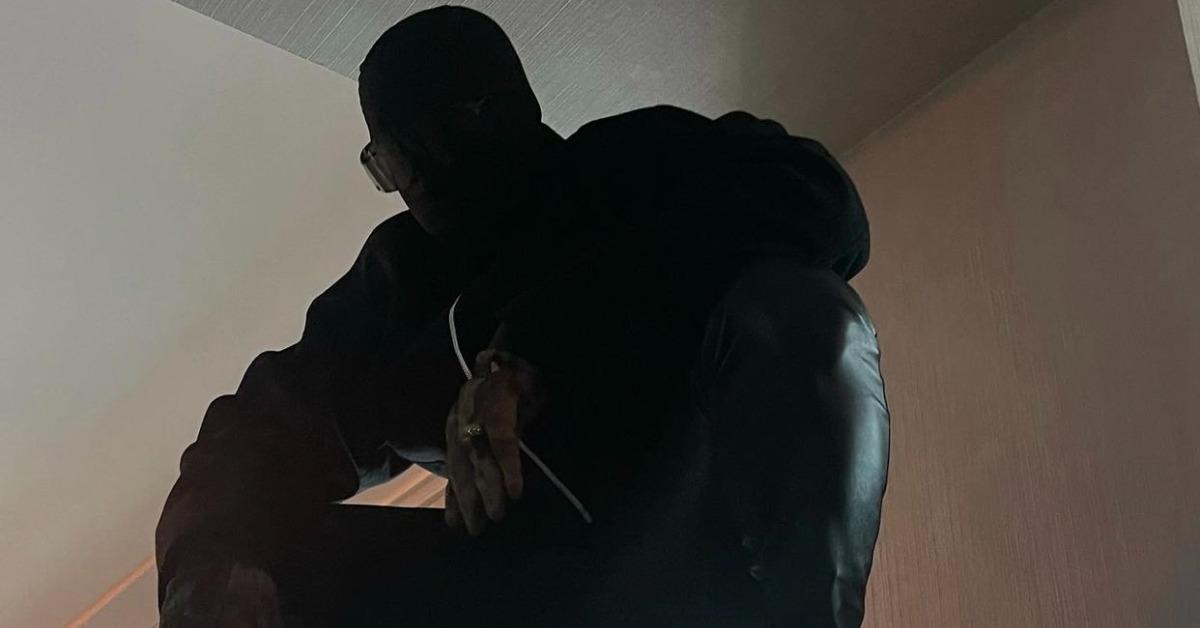 Why Does Kanye Wear a Mask in Public? It Might Have Something to Do With This Famous Story
For fans of Kanye West, the last few months of anticipation surrounding his continually delayed album "Donda" have brought forth wild theories, multiple listening parties, and constant wondering of when any new music will actually release. One of the few consistent elements of this entire rollout process, however, has been the artist's choice to don a mask that covers his entire head whenever he has appeared in public.
Article continues below advertisement
It seems as though this trend has extended beyond Kanye himself, as collaborators on "Donda" have since been seen out and about wearing similar masks, such as Playboi Carti and Lil Yachty. Even Kanye's ex-wife, Kim Kardashian, attended his most recent album preview event wearing a custom Balenciaga full head mask. So, why has Kanye decided to wear such a unique kind of mask every time he is in public, and what relation, if any, does it have to his life currently? Here's what we know so far.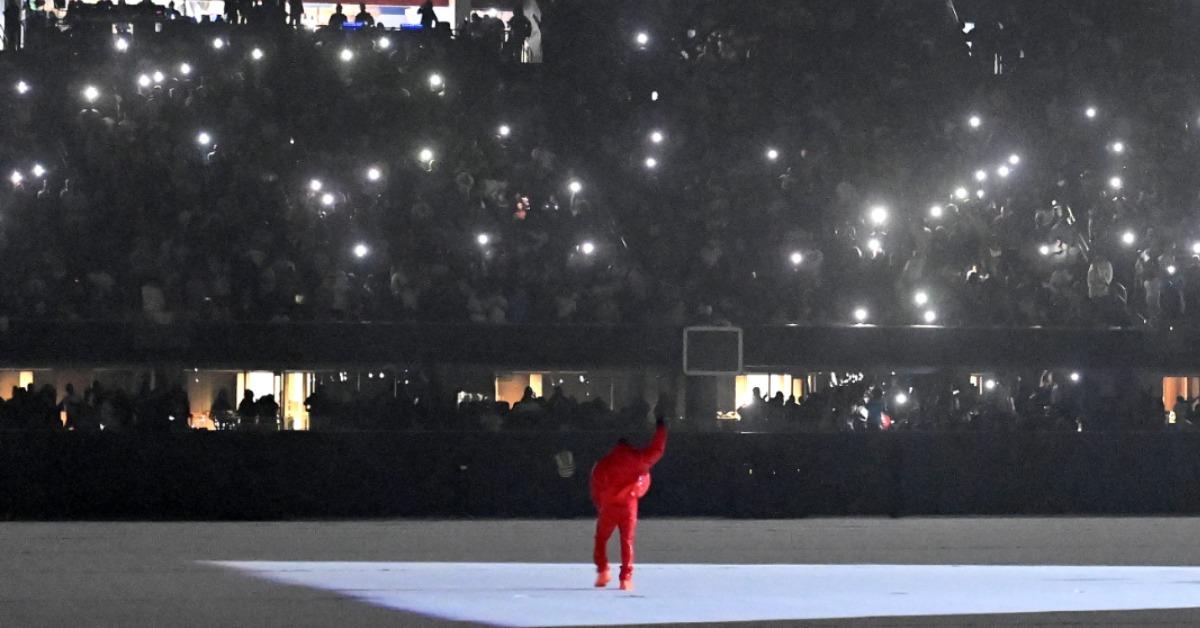 Article continues below advertisement
So why is Kanye wearing a mask everywhere nowadays? It isn't necessarily because of COVID-19.
While the rest of the world at one point or another has donned protective face masks ever since the outbreak of the novel coronavirus, Kanye seemingly has other reasons for covering his entire face over the last few months. The rapper hasn't publicly addressed his reasoning for doing so as of late, but there are some plausible theories behind the decision given the recent circumstances in his personal life.
Although many listeners have only recently noticed Kanye's constant mask-wearing, die-hard fans likely recall that the "Donda" era is not the only time he has covered his face in public. When he released "Yeezus" in 2013, the rapper was frequently spotted in various diamond-encrusted and otherwise lavishly adorned face coverings, many of which were designed by famed label Maison Martin Margiela. This era has since gone down in history as a defining point for Kanye's style and stage presence.
Article continues below advertisement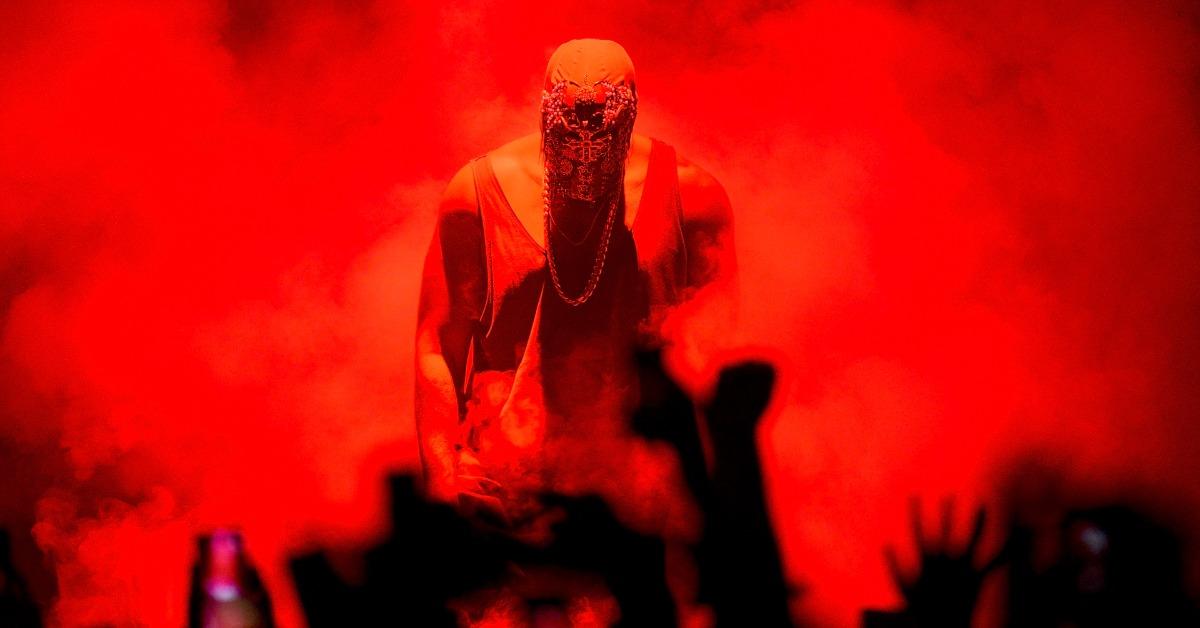 During a 2014 concert at London's Wireless Festival, per Starcasm, Kanye explained why he was wearing masks at the time. He referenced other artists, such as Pharrell, stepping outside of rap into fashion and other creative ventures and effectively being told that they had to stay in their lane.
"That's too much," he told fans during one of his famous on-stage rants. "Stay in your place ... Save face. Save face. That's why I got this f---ing mask on, because I ain't worried about saving face."
Article continues below advertisement
Nowadays, a fan theory suggests that Kanye is wearing the masks to pay homage to a famous short story.
According to Twitter user @weallarewater, one theory behind why Kanye is wearing masks during the "Donda" rollout again could be as an homage to a famous Nathaniel Hawthorne short story titled "The Minister's Black Veil."
In the story, a clergyman decides to don a black veil after coming face-to-face with his own sins, repentance, and morality. He openly wears the veil in public, preaching sermons and living day to day while never removing it in front of anyone, even on his death bed.
Article continues below advertisement
The connection being drawn here is fairly plausible given the path that the artist has gone down over the last few years. With a renewed focus on making religious music (à la his "Sunday Service"), becoming closer to God, and effectively distancing himself from his past transgressions, Kanye seemingly aligns with that of the main character of the short story. By wearing his "sins" in the form of a veil, he is theoretically recognizing and making amends with them.
This is furthered even more by the notion that the veil was donned in the story directly after its protagonist dealt with the repercussions of some serious relationship strife. This is something that Kanye too has been publicly facing with Kim ever since the news of their divorce broke in early 2021.
Nonetheless, Kanye has remained tight-lipped regarding his reasoning for masking up this time around, and it is likely that fans won't have a concrete answer until after "Donda" releases, if ever.