Kokushibo's Six Eyes Give Him a Considerable Advantage in 'Demon Slayer'
Why does Kokushibo have six eyes in 'Demon Slayer'? One of the most powerful members of the Twelve Kizuki has a myriad of powerful abilities.
Spoiler alert! This article contains spoilers for Demon Slayer: Kimetsu no Yaiba.
There's no shortage of powerful warriors and devastating techniques in an anime like Demon Slayer: Kimetsu no Yaiba. The popular series follows Tanjiro Kamado, a young and aspiring Demon Slayer who seeks to protect his younger sister Nezuko, who herself was turned into a demon but has managed to retain her humanity. He soon joins the Demon Slayer Corps, an organization dedicated to hunting down demons in order to protect humanity.
Article continues below advertisement
But as Tanjiro and his companions become more powerful, the demons that they encounter get stronger as well. They soon encounter the Twelve Kizuki, the twelve most powerful demons in existence who directly serve Muzan Kibutsuji, the Demon King. As the primary antagonists of the series, each of them are formidable villains who are just as dangerous to their own kind as they are to Demon Slayers.
The most powerful among them is Kokushibo, who out of his many abilities, can have six eyes. But why?
Article continues below advertisement
Why does Kokushibo have six eyes in 'Demon Slayer: Kimetsu no Yaiba'?
Even among the ranks of the mighty Twelve Kizuki, Kokushibo is the strongest of them all. He holds the highest position in the organization and is the right-hand man of Muzan Kibutsuji himself. He was even once a former Demon Slayer, and since becoming a demon, he has gained vast knowledge and considerable fighting abilities over nearly 500 years of existence. By fighting an immeasurable amount of Demon Slayers throughout his lifespan, he has learned all sorts of techniques.
Yet even among his many abilities, which include Total Concentration Breathing from his Demon Slayer training and the ability to manipulate the Transparent World in combat, his six eyes remain a point of contention among fans. None of his inherent abilities necessarily explain the fact that he has two extra sets of eyes.
Nevertheless, fans have come up with plenty of theories about his six eyes and have shared them on platforms like Reddit.
Article continues below advertisement
One person suggested that the method used to give him six eyes was similar to the way that a Yoriichi puppet was crafted with six arms. Kokushibo effectively obtained extra eyes in order to have a higher perception of his more-powerful opponents. This would fall in line with his level of extrasensory perception, which has previously allowed him to dodge bullets shot at him while he was facing away. He can even perceive the blood flow and bodily functions of his opponents.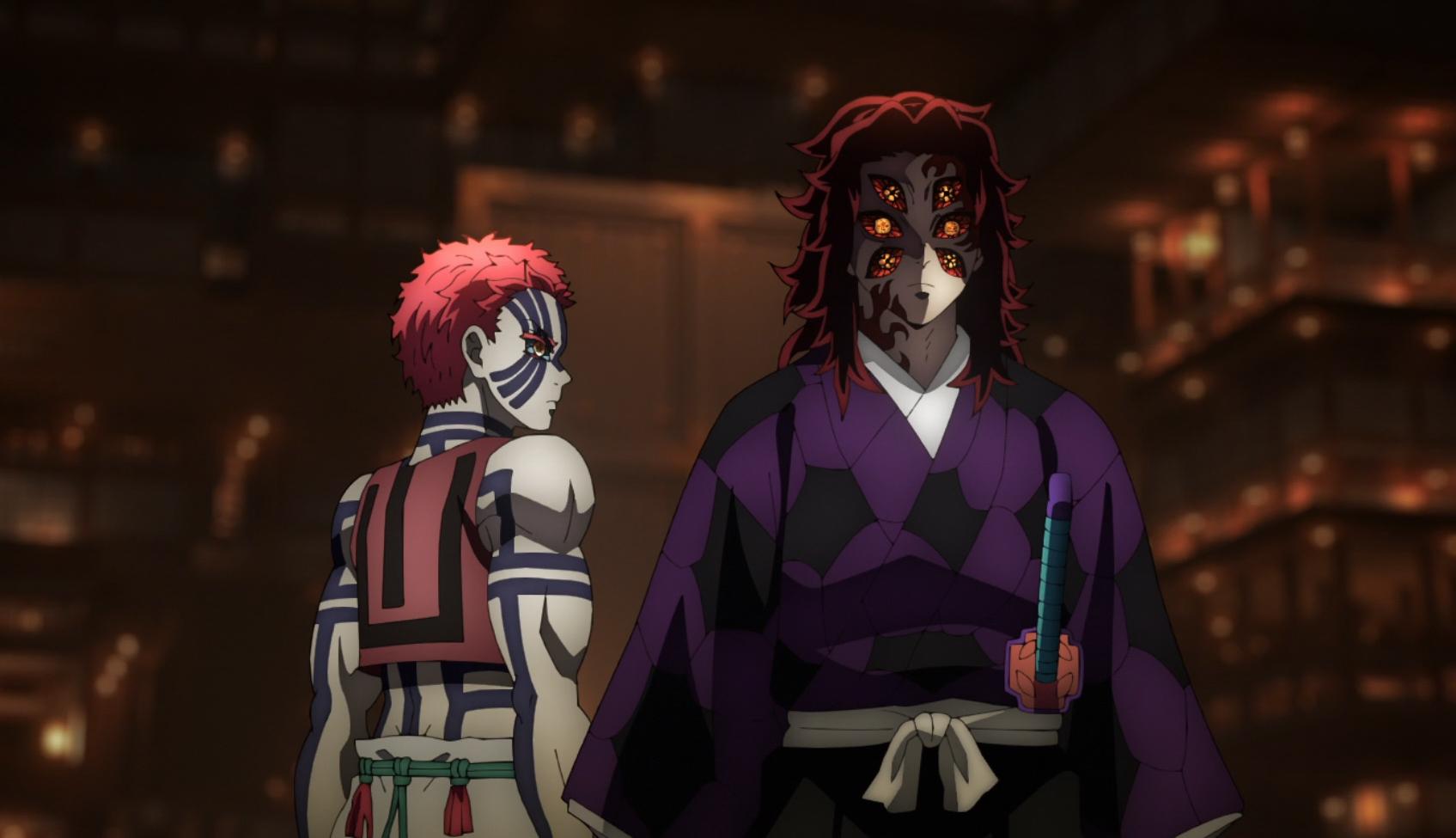 Another fan posited that he simply gained them after becoming a demon without the need for an overt explanation. Another theory suggests that he obtained the eyes simply through his desire to perceive the Transparent World in order to defeat his Demon Slayer brother, Yoriichi.
Regardless of how he got his six eyes, they simply add to the terrifying arsenal that Kokushibo has under his belt.
Demon Slayer: Kimetsu no Yaiba is currently streaming on Crunchyroll, Hulu, and Netflix.