Paris Hilton Wears Fingerless Gloves Because She's 'Sliving' Her Best Life
Paris Hilton has been wearing fingerless gloves all the time and fans are so curious to know why, but the reason she gave is unexpected.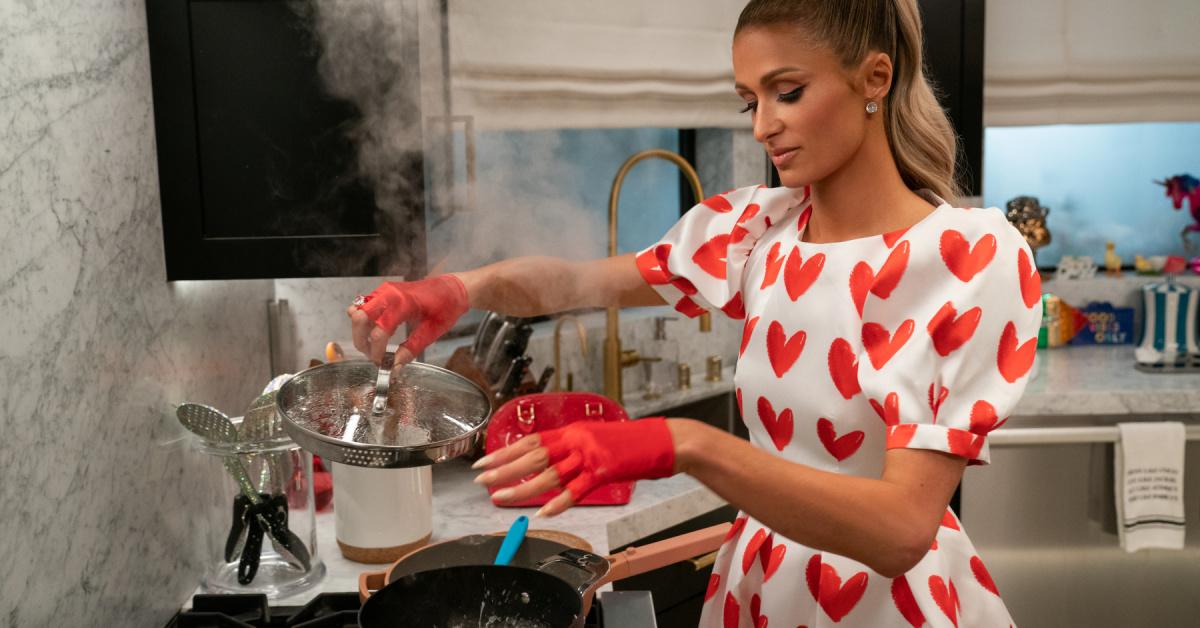 If there's anything that Paris Hilton is known for (besides saying "That's hot"), it's making a path for herself and making sure that everything she does is a trend we all need to follow. She's even transformed her public image from that of a stereotypical blond to an accomplished businesswoman with a number of brands under her belt.
Article continues below advertisement
In one of her latest moves for world domination, Paris is now starring in her very own cooking show, Cooking With Paris. Viewers of the series may have noticed that Paris has also started wearing fingerless gloves. In fact, the gloves have become a staple in her wardrobe and she wears them all the time, although the reason she wears them isn't what you might think. So why does Paris Hilton wear fingerless gloves?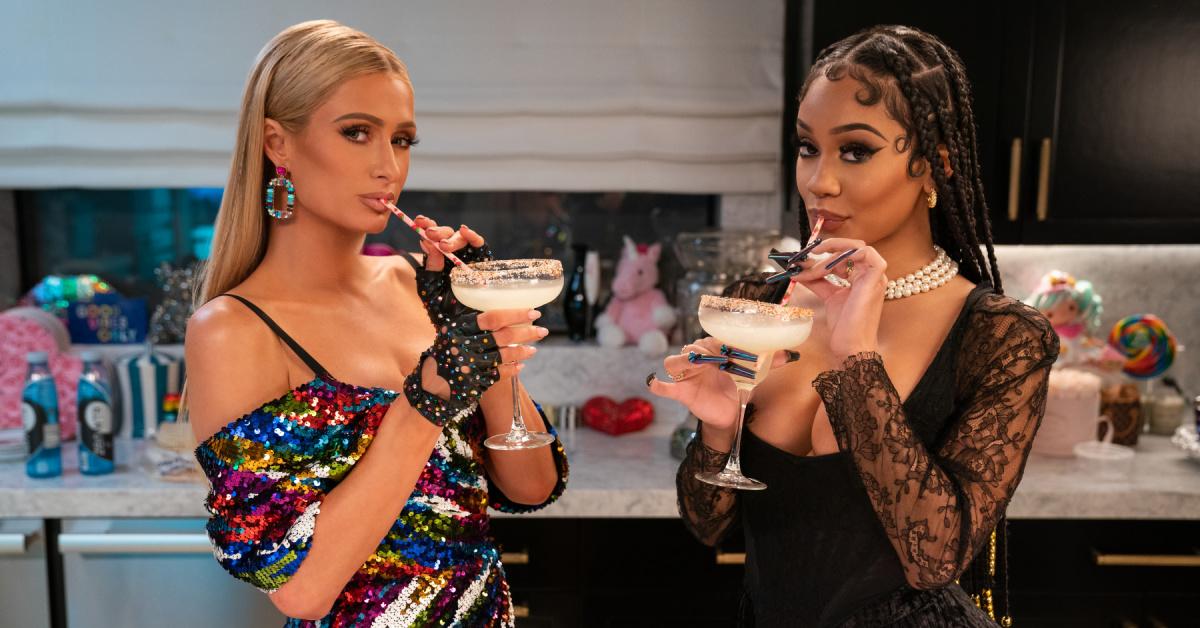 Article continues below advertisement
Why does Paris Hilton wear gloves?
Back in January 2020, Paris posted a YouTube video in a series titled Cooking With Paris (which served as the inspiration for her new Netflix series). In that video, she shows her viewers how she cooks lasagna alongside her assistant and dog Diamond Baby. One of the best parts of this video is that little Diamond Baby has on a tiny little apron — it makes the video worth watching all on its own.
Aside from the adorable apron, viewers can see that Paris wears these black fingerless gloves throughout, and eventually, she gives an explanation for them.
As she's grating mozzarella, Paris says that she wears the gloves because she's nervous she's going to cut her fingers.
"I'm going to get another piece of cheese 'cause I'm scared I'm going to start grinding my fingers off," she says. "That's why I wear my chef gloves. They're usually for sliving but now that it's 2020, you're still going to see sliving, but sliving it in a different way."
She has worn gloves for a while in and out of the kitchen, but this is the only explanation she's given.
Article continues below advertisement
In case you weren't sure what "sliving" is, don't worry. Paris has you covered with an explanation. In a November 2019 interview with E!, she explains that it's a term all about living your best life.
"My new word is 'sliving.'" Paris said. "It's slaying mixed with living my best life. I am sliving, sliving it, sliving my best life, sliving single." She even made sure the term was 100 percent hers. "I googled it because I was like, has anyone thought of this word yet? And it's not a word yet."
Article continues below advertisement
The pandemic may have helped Paris get closer to her fiancé.
Congratulations are in order for Paris, who just got engaged to boyfriend, entrepreneur and DJ Carter Reum. The two only dated for 15 months before getting engaged, but having to stay home because of the pandemic may have cemented their love in a way that may not have happened otherwise.
In an interview with People, Paris revealed that she used to travel most of the year for work — up to 250 days out of the year, actually. But since she's been forced to stay home, she's appreciated the time she's spending with loved ones.
"This is the first time I've actually been forced not to travel and stay home," Paris said. "The silver lining is that I get to be with my pets and my boyfriend. We have gotten so close. The amount of time we've had together is what would normally take five years!"