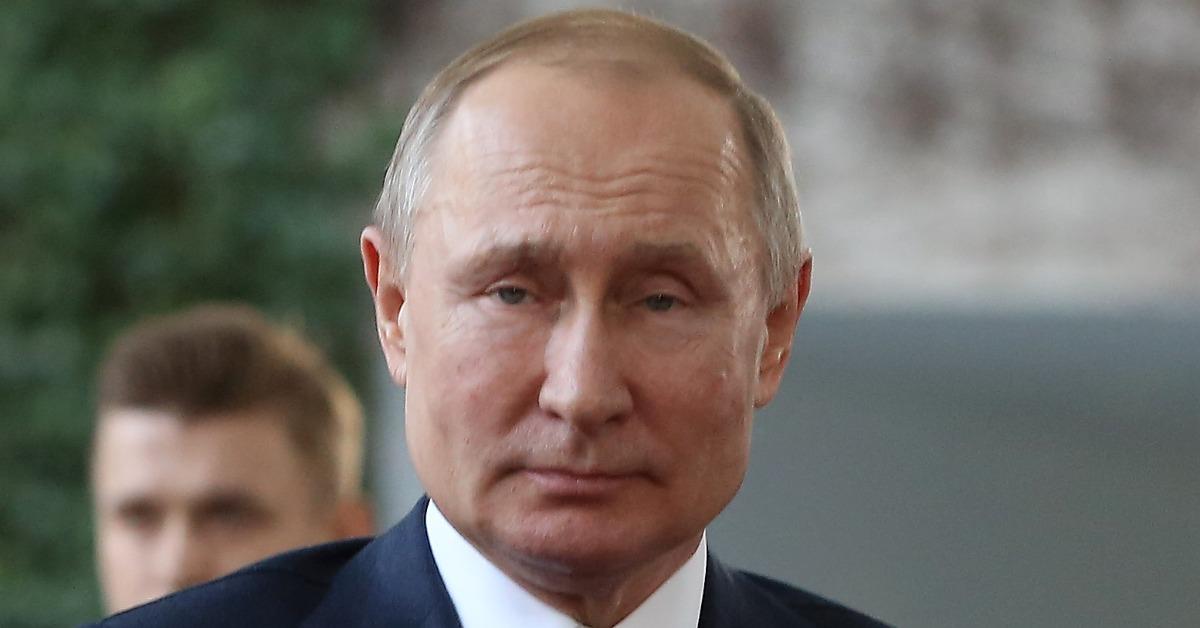 Vladimir Putin's Famous Long Meeting Table Has Drawn International Interest
Large, stately furniture is a hallmark of world leaders the globe over. Whether it be the thrones of queens and kings or a massively intricate carved wooden desk like what sits in the White House, some pieces of furniture become defining elements of a country's rule over its people and others.
Article continues below advertisement
For Russian leader Vladimir Putin, the furniture symbolic of his rule that has emerged above all others is his trademark long table, where he has held meetings with various other leaders on multiple occasions. Given the current tense political climate between Russia and Ukraine, a certain interest is being taken in every little movement that Putin makes. So, why exactly does he opt to sit at such a long table when conducting business? Here's what we know.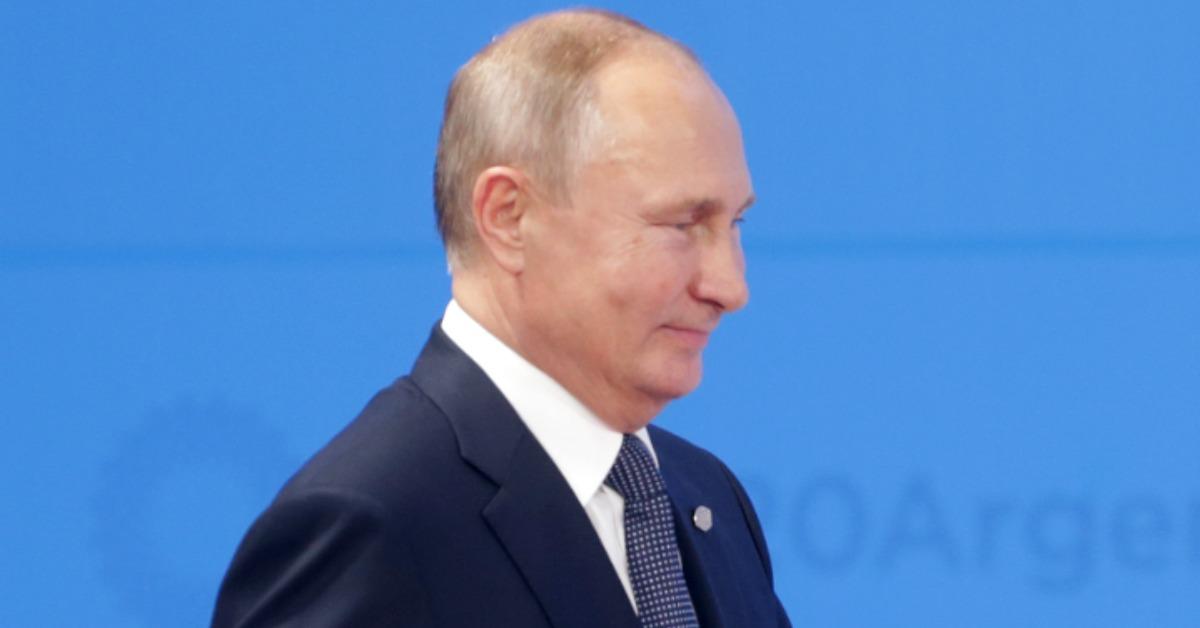 Article continues below advertisement
Why does Vladimir Putin sit at such a long table?
Putin's infamous long table has come into the public eye time and time again when the Russian leader holds meetings with fellow international leaders. On Feb. 22, 2022, it was prominently featured in his meeting with German Chancellor Olaf Scholz and has been visible in past meetings with French President Emmanuel Macron, as well as other world leaders.
Putin's favorite table seems to be roughly 20 feet long, per Reuters, and the Russian leader will always be sitting at one far end of it directly opposite of the person he is conversing with. Why such a long table, you may ask? Well, the Kremlin confirmed to Reuters that the table ensures that Putin can be kept in a "strict health bubble" and isolated from potentially contracting COVID-19 or other illnesses.
Article continues below advertisement
Reuters was also able to confirm that both Macron and Sholz denied taking Russian PCR tests for COVID-19 upon entering the country out of fears of Russia having access to either leader's DNA. Because of this, the Kremlin seemingly forced the distance between the leaders to be so great to protect Putin.
Article continues below advertisement
The internet has been having a field day meme-ing Putin's table.
Like most humorous things that happen in 2022, the internet quickly turned Putin's long table into a meme for the ages. Countless users took to Twitter to caption photos of him seated at the comically large table, as well as edit them in various hilarious ways. Here are some of the best ones that we could find.
Article continues below advertisement
Article continues below advertisement
For however many comments have come from these images of Putin's large table, the situation itself is far from a joking matter. Russia's invasion of Ukraine has prompted a siege of international sanctions against the nation so intense that it forced Switzerland, which has remained neutral in all matters of war for as long as anyone can remember, to adopt EU sanctions against them. This includes barring Russia from its airspace and freezing any financial assets Putin had in the nation, per CNN.
Despite Switzerland and dozens of other major nations imposing crippling sanctions against Russia, the nation is still moving forward with its siege of Ukraine. On March 1, 2022, per the Associated Press, Russian forces were encircling Kyiv, the capital of Ukraine. If that city falls, it will be a major blow to the Ukrainian resistance overall.