The Sequel to 'Avatar' Is Finally Actually Happening — What Took so Long?
It's been quite a while since anyone's talked about Avatar. The 2009 film is mostly remembered as "the blue alien movie with the weird hair stuff that your dad knows really well," but it's easy to forget how successful the film was back in its day. In fact, the movie even re-took the record for highest grossing film in history, snatching the title back from Avengers: Endgame last year. A sequel was greenlit almost immediately, but we're finally getting our first glimpse of Avatar 2 in 2022.
Article continues below advertisement
The original Avatar follows an Airbender named Aang who — wait, wrong Avatar. The James Cameron film follows Jake Sully (Sam Worthington), a man who uses an alien avatar to interact with the indigenous alien species of the Na'vi. When the U.S. military tries to deplete their planet of its natural resources, Jake takes a stand with the Na'vi to protect his new home.
The sequel has been a long time coming, and there are even more Avatar films down the pipeline. But why did it take so long for a second one to be made?
Article continues below advertisement
Why has 'Avatar 2' taken so long?
The highest-grossing film of all time was bound to earn a sequel or two. Avatar 2 was officially confirmed all the way back in 2010, with at least three more films announced in the following years.
Avatar 2 was originally scheduled to be released in 2014, but obviously, that never materialized. In fact, Avatar 2 was delayed several times throughout its production. Why did the film take over 13 years to finally produce?
In 2015, James Cameron suggested that the scripts and the creature designs were taking longer than expected. After all, he was working on all of the Avatar sequels at once at the time.
"There's a layer of complexity in getting the story to work as a saga across three films that you don't get when you're making a stand-alone film," James told The Hollywood Reporter. "We're writing three simultaneously. And we've done that so everything tracks throughout the three films."
Article continues below advertisement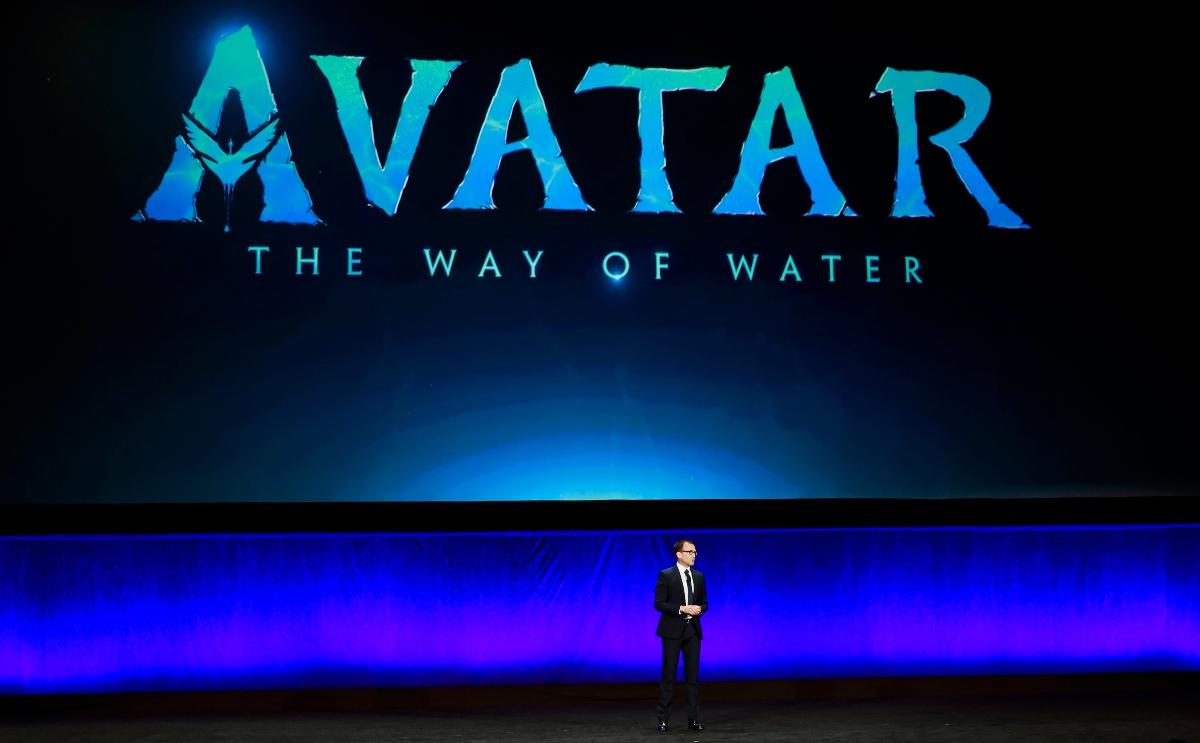 In 2021, James once again spoke up about the film's constant delays. He told Entertainment Weekly that Avatar 2 takes place primarily underwater. From that, we can surmise that having to animate water segments throughout the film using Avatar's groundbreaking computer animation padded production time even more.
However, at long last, the sequel is officially on the horizon. And it only took 13 years and one global pandemic!
'Avatar 2' officially has a title and its release date is coming.
In April 2022, substantial info on Avatar 2 was finally unveiled. The film is officially called Avatar: The Way of Water. Complete with a snazzy new logo that's decidedly not Papyrus font, Disney shared brand new footage for the sequel for CinemaCon 2022 attendees.
The first official trailer for the film will be attached to the premiere of Doctor Strange in the Multiverse of Madness, which hits theaters on May 6.
Avatar: The Way of Water will be released theatrically on Dec. 16, 2022.