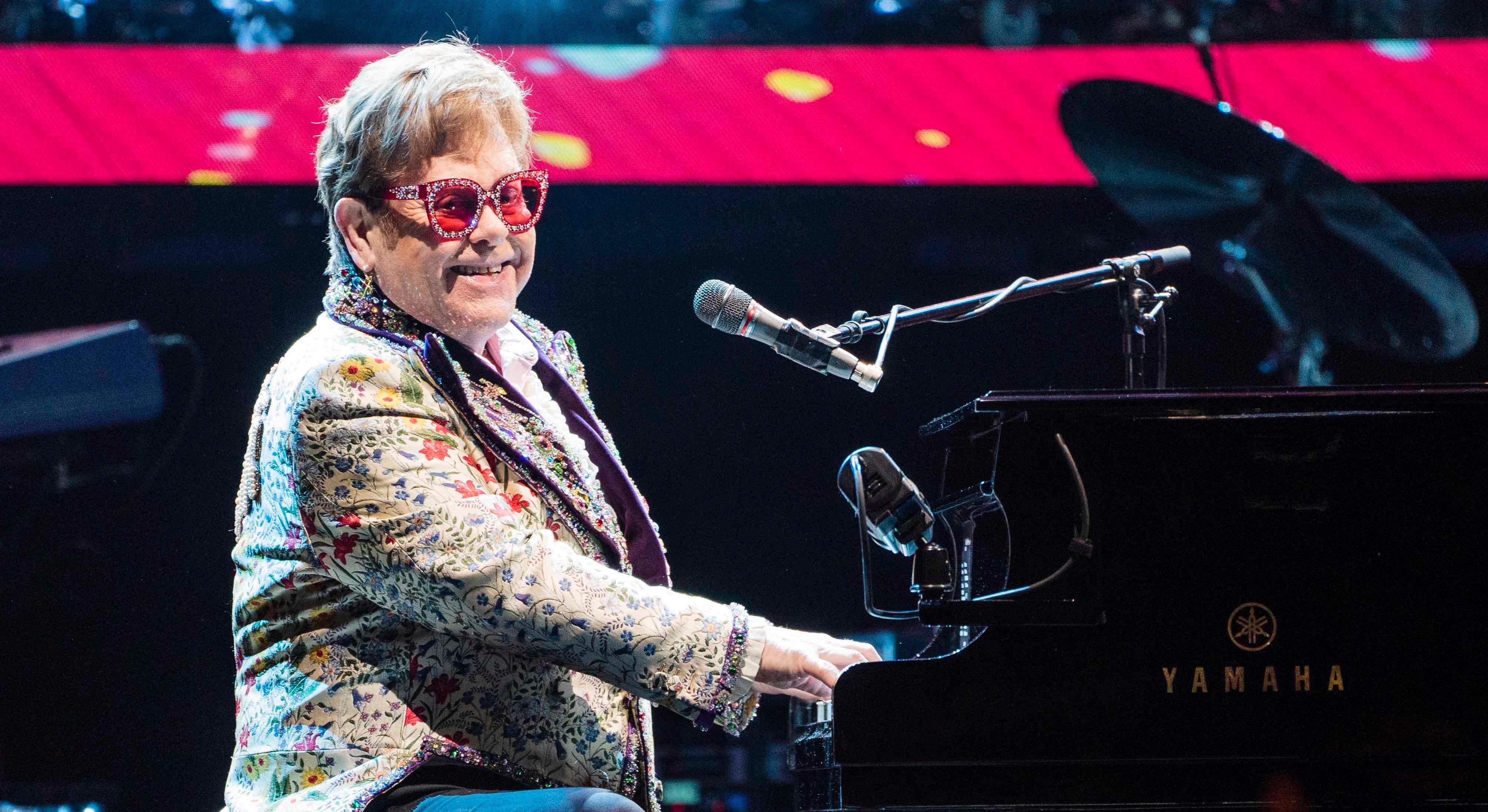 Elton John Responds After Being Spotted in a Wheelchair: "I'm in Top Health"
On May 27, 75-year-old legendary musician Sir Elton John was photographed at an airport; after he got out of the car, a member of Elton's team rushed to his aid with a wheelchair.
From there, the "Bennie and the Jets" singer was wheeled to the terminal.
Article continues below advertisement
Fans want to know: What happened? Why is Elton John in a wheelchair? Keep reading for all the known details.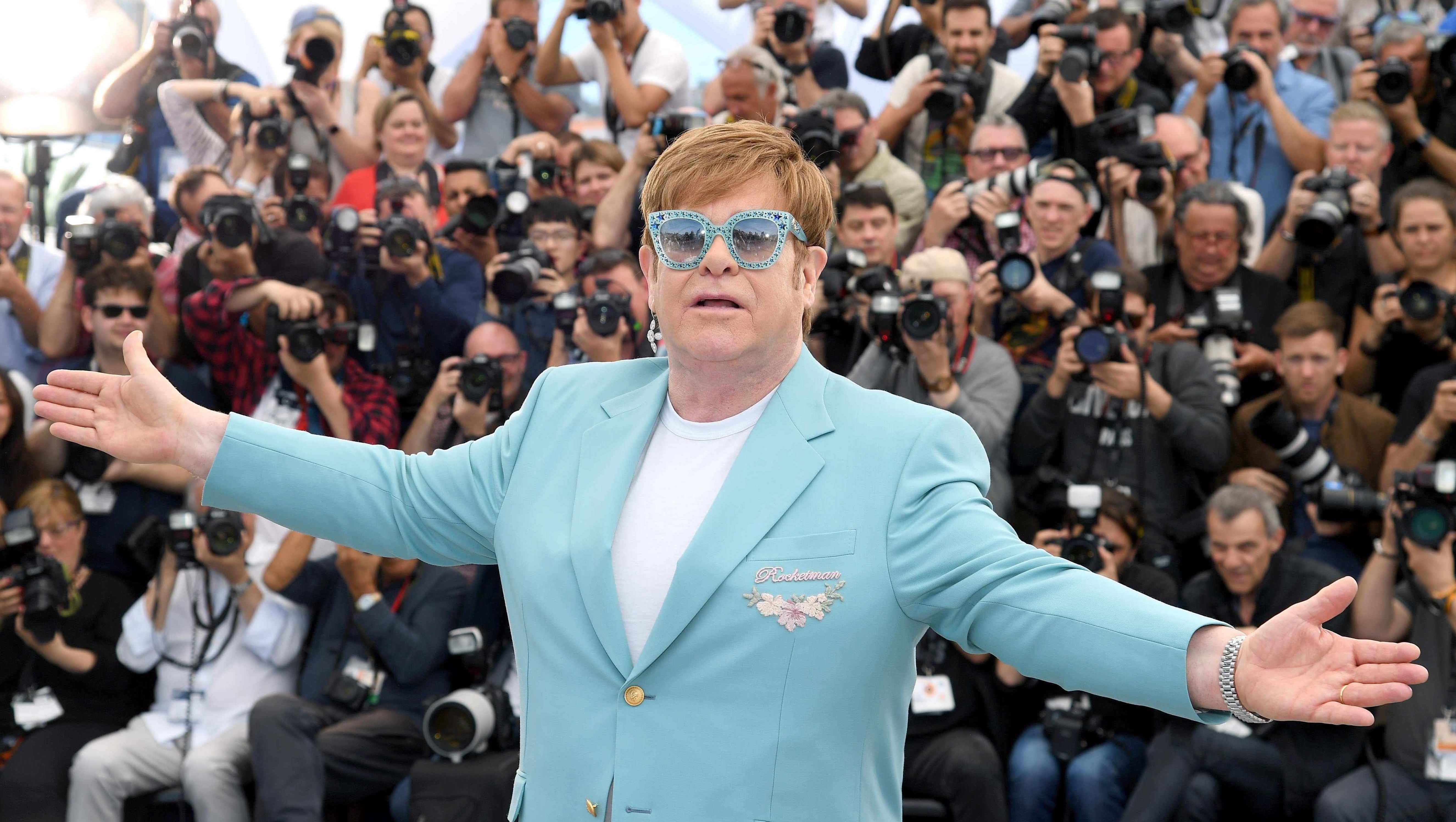 Article continues below advertisement
Why is Elton John in a wheelchair?
We're usually too starstruck by Elton's trademark Gucci tracksuit to focus on anything else, but that's not the case this time.
No, our undivided attention has been on how the "Don't Let the Sun Go Down on Me" vocalist was recently seen getting around via wheelchair at Leipzig Airport in Germany.
After much speculation and several sources claiming he looked "frail," Elton responded and eased his fans' worries.
"I want to thank all my fans for reaching out to ask about my health ... The true story is that I'm in top health, loving my shows, and playing and singing at my very best," Elton shared to his Instagram on Thursday, June 2.
Article continues below advertisement
"I give 100% every night and never want to disappoint, especially after everyone has waited so long to get back to seeing shows. Your response to every show has been phenomenal, and I'm loving every minute of it."
"After another rousing 2.5 hour show, we arrived at Leipzig airport just before curfew, to find part of the airport had closed," Elton added, noting that "it was an extremely long walk to get to the plane, so my team kindly laid on a wheelchair so I could rest my hip after doing the show."
Article continues below advertisement
The photographs — which were published by Daily Mail— come just days before Elton's performance at the Party at the Palace concert as part of Queen Elizabeth II's Platinum Jubilee celebration.
As a result, fans were worried about his health and ability to perform. Thankfully, all is well!
Elton recently had surgery on his hip after sustaining a serious injury.
Over the last few years, Elton has experienced several health issues.
From testing positive for COVID-19 in January 2022 to being "24 hours from death" after developing an infection following treatment for prostate cancer in 2017, the Academy Award–winning artist has been through a lot.
Article continues below advertisement
Of course, fans were incredibly concerned after Elton announced that he sustained a severe hip injury. On Sept. 16, 2021, the "Rocket Man" troubadour took to social media to announce he needed surgery and would be postponing his farewell tour.
Article continues below advertisement
"At the end of my summer break I fell awkwardly on a hard surface and have been in considerable pain and discomfort in my hip ever since," Elton wrote on Instagram, adding that, "despite intensive physio and specialist treatment, the pain has continued to get worse and is leading to increasing difficulties moving."
"I have been advised to have an operation as soon as possible to get me back to full fitness and make sure there are no long-term complications," the six-time Grammy Award winner announced. "I will be undertaking a program of intensive physiotherapy that will ensure a fully recovery and a return to full mobility without pain."