Morgan Wallen Broke His Silence on Canceled Tour Dates: "This Is Just a Choice I Had to Make"
Why is Morgan Wallen canceling his tour dates? Here's everything you need to know about his health condition and recently canceled concerts!
Morgan Wallen isn't a stranger to salacious headlines.
Following a couple of public apologies and a stint in rehab, the bad boy of country music has found himself at the center of controversy, yet again. In May 2023, Morgan made an announcement on Instagram that has the internet up in arms. According to the One Thing at a Time singer, he sustained an injury that has prevented him from performing. But is Morgan canceling his tour dates? Read on to find out!
Article continues below advertisement
Why is Morgan Wallen canceling his concerts? Details on the canceled tour dates.
Fans of Morgan received devastating news on Tuesday, May 9, when Morgan took to Instagram to reveal that his upcoming concerts would be postponed.
"I'm just gonna go ahead and get straight to it," he started the video, later disclosing the details of a conversation between him and his medical team at the Vanderbilt Voice Center in Nashville.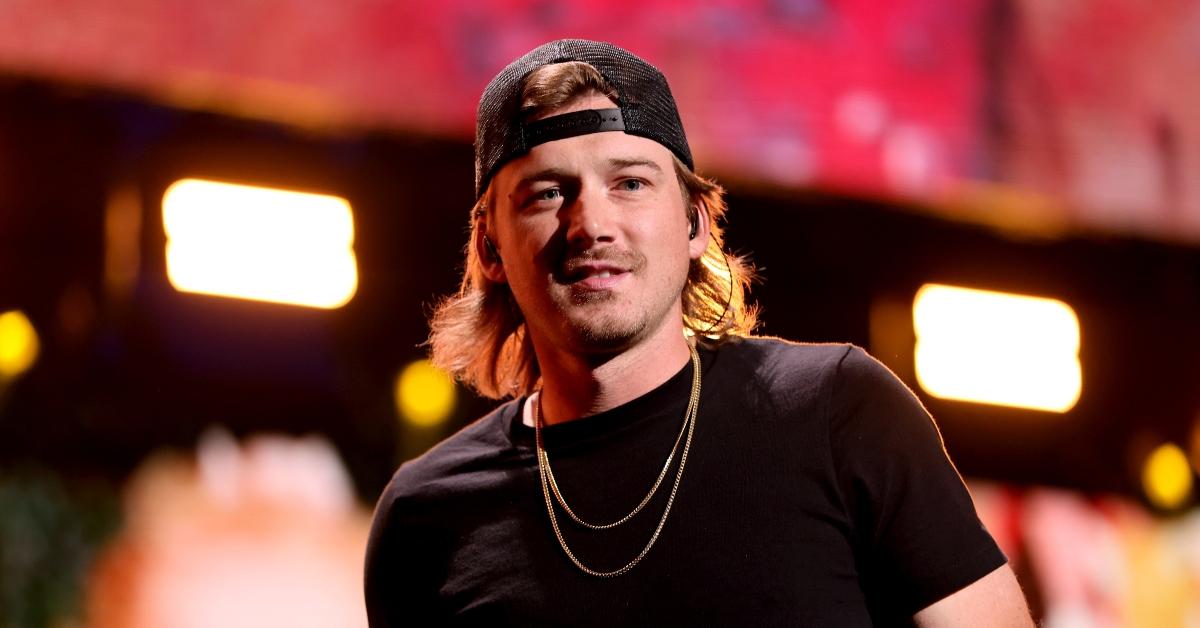 Article continues below advertisement
"After taking 10 days of vocal rest I performed three shows last weekend in Florida and by the third one I felt terrible," Morgan recalled.
Upon further examination, he was given a diagnosis. "I went in and got scoped yesterday, and they told me that I injured my vocal cords and that I have vocal fold trauma."
But what is vocal fold trauma? Morgan Wallen's health condition explained.
Per the National Institutes of Health, vocal fold trauma is usually caused by "excessive and improper use of the voice". As a result of his injury, his doctors advised him to go on an extended "vocal rest".
Article continues below advertisement
"They don't want me to talk at all, but they said that if I need to it's OK for something like this," he said in the video. "They told me that if I do this the right way, I'll get back to 100% and they also said that if I don't listen and I keep singing, then I'll permanently damage my voice."
Article continues below advertisement
"So for the longevity of my career, this is just a choice I had to make. I hate it. But I love you guys, and I appreciate all the support that you always give me," Morgan ended the video, assuring fans that he'd make up for the canceled tour dates in the future.
Article continues below advertisement
The news didn't come as a total surprise, given he previously canceled his show in Oxford, Miss. weeks before he made the announcement. Shortly before the show began, concertgoers were informed that Morgan had lost his voice and would not be performing.
Not long after, rumors surfaced that Morgan was forced to cancel his show at Ole Miss because had gotten too drunk to perform. His recent tour date cancellations have only fueled speculations that Morgan might be going to rehab again soon.
Is Morgan Wallen going to rehab?
Morgan's comment section was flooded with thoughts and prayers from his undyingly loyal fanbase. Additionally, Morgan's critics weighed in on his recent announcement. "I don't believe Morgan Wallen canceled six weeks of shows for "vocal rest" I'm sorry that sounds like rehab to me," one user tweeted.
Article continues below advertisement
However, as of this writing, there's no way to know whether there's any truth to the internet's claims. And maybe that's how it should be. Whether you like the guy or not, everyone has a right to privacy.
Article continues below advertisement
"I'm definitely not a Morgan Wallen fan, but if he indeed is taking time off to go to rehab then good for him," another user wrote, adding, "This is why addiction and mental health is such a big problem in this country; because we demonize anyone who seeks help."
And no lies were told. We're hoping Morgan gets the help he needs if that's the case!