Yes, There's a Giraffe in the Season Finale of 'The Last of Us' — Why It's Significant
Why is there a giraffe in Episode 9 of 'The Last of Us'? Let's discuss the out-of-place mammal's significance in the post-apocalyptic drama series.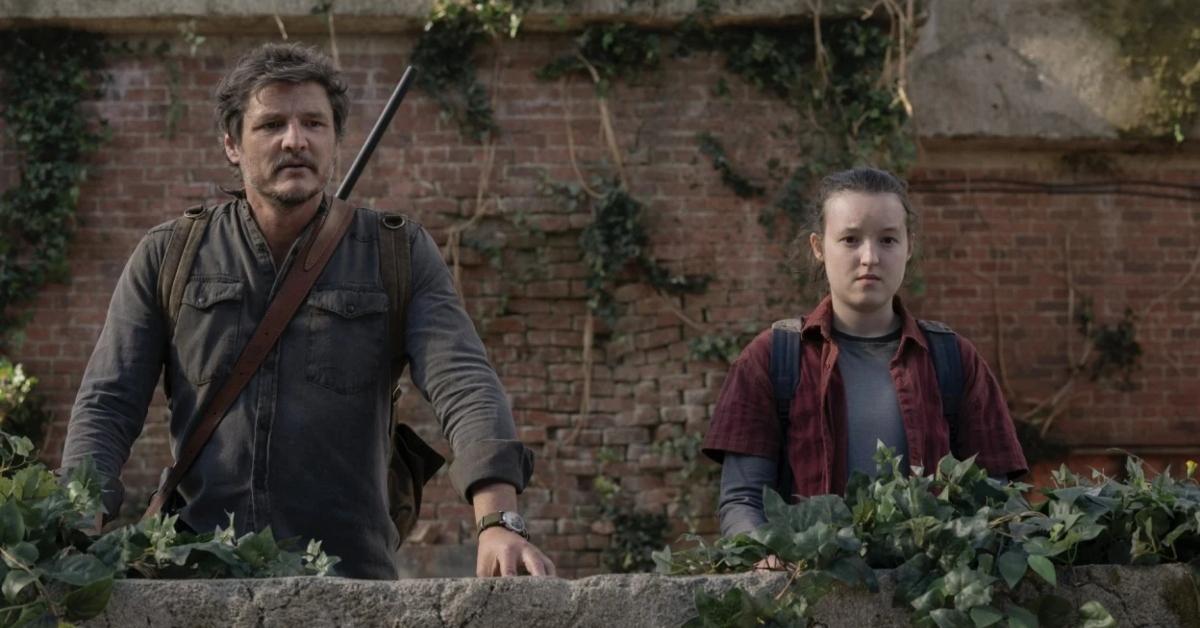 Based on Naughty Dog's critically acclaimed 2013 PlayStation video game of the same name, HBO's post-apocalyptic adventure series The Last of Us follows the grueling cross-country trek of Joel (Pedro Pascal) and Ellie (Bella Ramsey), the latter of whom has mysterious immunity to the fungal outbreak, called Cordyceps, that has devastated humanity. Ellie's miracle blood may hold the key to saving the human race.
Article continues below advertisement
As they fight deadly clickers and a slew of (arguably more frightening) uninfected antagonists, Joel and Ellie travel to a Firefly hospital determined to create a cure.
After eight episodes of death, agony, zombies, and heartwarming character development (this series isn't for the faint of heart), the dynamic duo nears the end of the journey in Episode 9, "Look for the Light."
And though the season finale is also brimming with bleak violence, sacrifice, and death — as Daddy Joel goes on a killing spree to save Ellie from a life-ending surgery — a peaceful moment at the 20-minute mark lets anxious viewers breathe. It involves a giraffe. No, not the Episode 2 giraffe plushie Easter egg, an actual giraffe. So, why is the long-necked mammal there?
Article continues below advertisement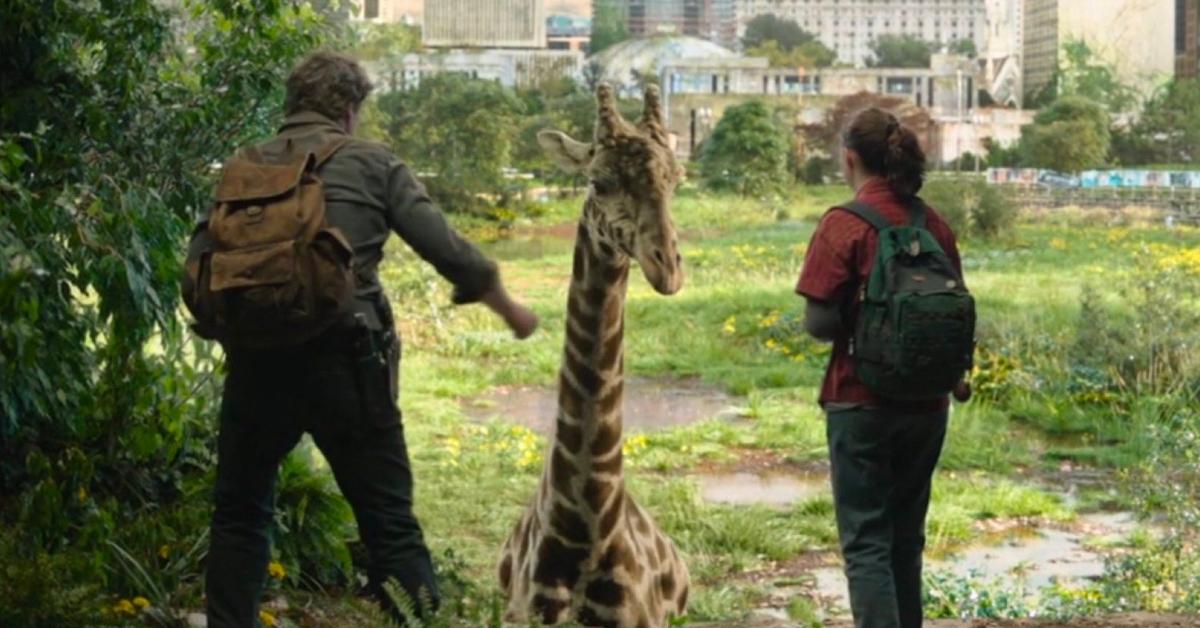 Why is there a giraffe in Episode 9 of 'The Last of Us'?
As one can imagine, Ellie has been a bit off since barely escaping a religious cannibal cult in Episode 8. Though she isn't quite herself, a giraffe sighting in Salt Lake City sees her come to life. It's a sweet, innocent, and hopeful moment plucked straight from the game. IGN even called the wholesome video game scene "the most important moment in The Last of Us."
Article continues below advertisement
Joel and Ellie witness an out-of-place giraffe grazing on leaves growing off the side of an abandoned building. As Ellie feeds the spotted creature, giggling and cooing, Joel watches in awe, a grin spreading across his face. Ellie is no longer merely a mission to the jaded protagonist, she's no longer "cargo," she's a daughter figure. She's family. She's his "baby girl."
Early in the season, viewers watched as Joel lost his biological daughter, Sarah (Nico Parker), to the pandemic in a 2003 flashback. With this in mind, Ellie represents Joel's second chance at fatherhood, and his paternal instincts certainly shine in the poignant giraffe scene.
Article continues below advertisement
Sure, the quiet moment is a moving one for the father-daughter-like central relationship, but why a herd of giraffes? Well, in a 2013 interview with Kotaku, The Last of Us game director Bruce Straley and Naughty Dog co-president Neil Druckmann discussed the significance of the wild animals.
The team originally considered using deer (which they deemed too mundane) or zebras, but settled on giraffes, as they're "pretty incredible."
Article continues below advertisement
"The giraffe is very docile, beautiful, elegant… it's such a fascinating creature, and then what's the most… if you look at Ellie's perspective, that's the most interesting thing that you could possibly see. This elongated neck, this weird, alien animal," Bruce said.
Neil added that "there's nothing threatening about a giraffe," solidifying the intention of peace and tranquility.
Article continues below advertisement
Also, the scene highlights the beauty of nature sans humans. "Nature is reclaiming the earth and it's got its own ecosystem that doesn't need humans to maintain it," Bruce detailed.
As serene as the scene is, Bruce and Neil don't believe it would've been as effective if it didn't follow the dreadful David (aka the violent preacher and leader of the cannibal cult) sequence.
"Once we put it after the David sequence, the whole structure kind of fell into place. It just flowed so well from one to the other, and I think without that structure, it wouldn't have worked as well," Neil said.
In a soulless world crawling with infected shells of people and lawless monsters, it's uplifting to witness Joel and Ellie find stillness and hope in an unbothered herd of giraffes.
Season 1 of The Last of Us is currently streaming on HBO Max.