Season 3 of 'Space Force' Won't Be Lifting off at Netflix Anytime Soon
Netflix's celestial comedy series 'Space Force' has two seasons under its belt and ended on a shocking cliffhanger. Will fans get a Season 3?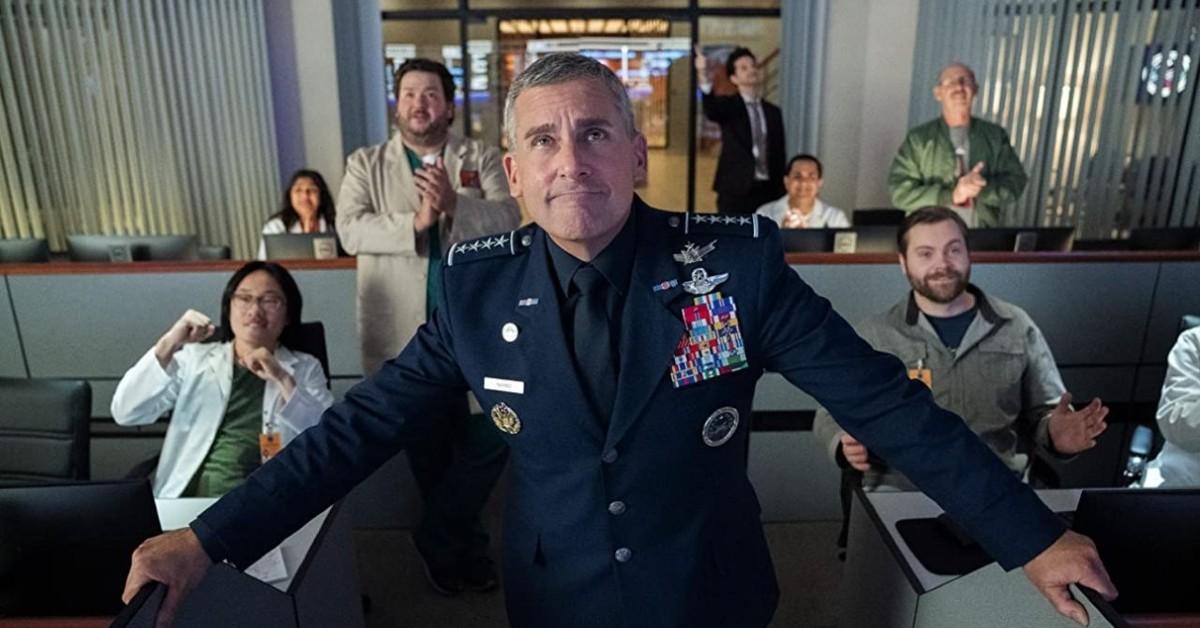 When The Office's creator, Greg Daniels, and lead actor, Steve Carell, reunite, TV junkies are over the moon. And speaking of the moon, the Netflix celestial comedy series Space Force sees Greg and Steve as its co-creators. "Our nation's internet runs through our vulnerable space satellites. POTUS wants complete space dominance. To that end, the president is creating a new branch: Space Force," a government official announces in the series' initial trailer.
Article continues below advertisement
Known for his portrayal of the infamous Michael Scott, Steve Carell plays General Mark R. Naird, a former four-star Air Force general who's tasked with running the U.S. military's brand new agency — Space Force — alongside offbeat scientist Dr. Adrian Mallory (John Malkovich). With the U.S. government, the nation's citizens, and his colleagues looking to him for answers, Mark juggles his new position as the Space Force branch commander with ease... sort of.
Aside from Steve Carell and John Malkovich, the stunning cast includes the likes of Diana Silvers (Booksmart), Jimmy O. Yang (Crazy Rich Asians), Lisa Kudrow (Friends), and Ben Schwartz (Parks and Recreation), among others. With an impressive overall Rotten Tomatoes score of 79 percent and Season 2 ending on a huge cliffhanger (seriously, it's massive), fans are wondering: Will Space Force see a third season?
Article continues below advertisement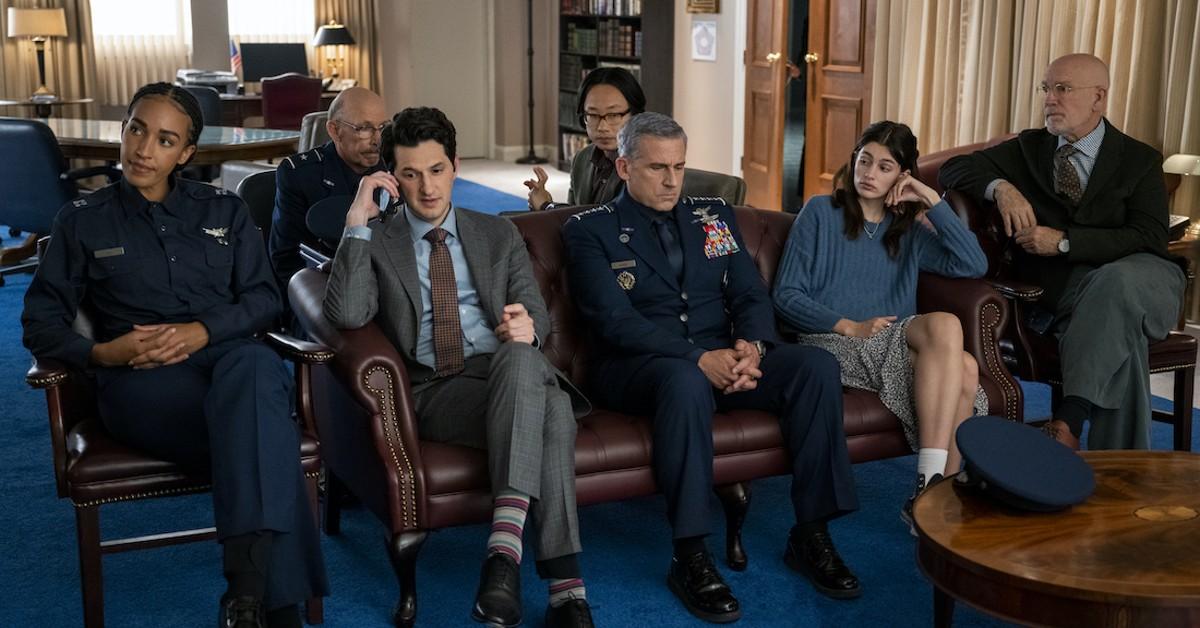 Will 'Space Force' get renewed for Season 3?
Although fans were left in the balance for Space Force's fate for a while, it sounds like now Netflix finally has an answer. On April 29. 2022, Deadline announced that Space Force would be canceled after two seasons at the streaming company.
Article continues below advertisement
While fans might be disappointed by this news, it might not entirely come as a surprise. Earlier this week, Netflix cancelled two other original series, Pretty Smart and Raising Dion. It sounds like as a response to their sudden subscriber loss and stock plunge, Netflix is attempting to de-clutter their platform to prepare for what's next.
The cast of Space Force is filled with comedy all-stars who have also been pretty busy with their own projects lately. Steve Carell is currently filming a limited series called The Patient and returning to the Minions franchise as the villainous Gru. Ben Schwartz just reprised his role as Sonic the Hedgehog in Sonic 2, as well as starring in murder-mystery comedy The Afterparty.
Article continues below advertisement
Space Force did frequently remain in the Netflix Top 10 most streamed shows, but viewership doesn't necessarily indicate a show's renewal. In the meantime, Netflix also has a slew of upcoming comedy series such as That '90s Show and Blockbuster that might sate viewers' appetites for humor.
Seasons 1 and 2 of Space Force are currently streaming on Netflix.