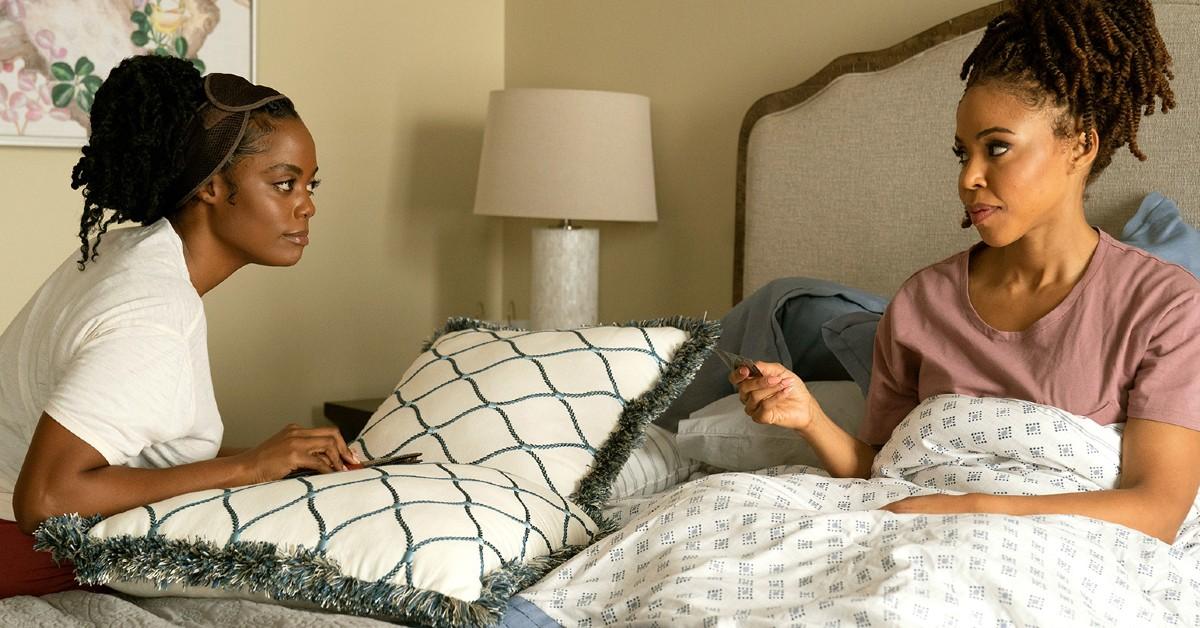 Has BET Renewed Tyler Perry's 'Sistas' for Season 6 Yet? Here's What We Know
Warning: The following article contains spoilers for Season 5 of Sistas on BET.
You know what makes being a 30-something single a lot easier? When your besties are single too. If you've been looking for a new comfort show to stream with plenty of juicy drama, relatable relationship issues, and most importantly, a story centered on female friendship, look no further than Sistas on BET.
Article continues below advertisement
Created by Tyler Perry, Sistas focuses on the lives of four best friends — Andi (KJ Smith), a divorce attorney, Karen (Ebony Obsidian), a hair salon owner, Danni (Mignon Von), an airline supervisor, and Sabrina (Novi Brown), a bank supervisor. Do they always have the best taste in men that aren't walking red flags? Not always, but no matter what life throws their way, the leading ladies of Sistas always have each others backs.
So, has BET renewed Sistas for Season 6 yet? Here's what we know.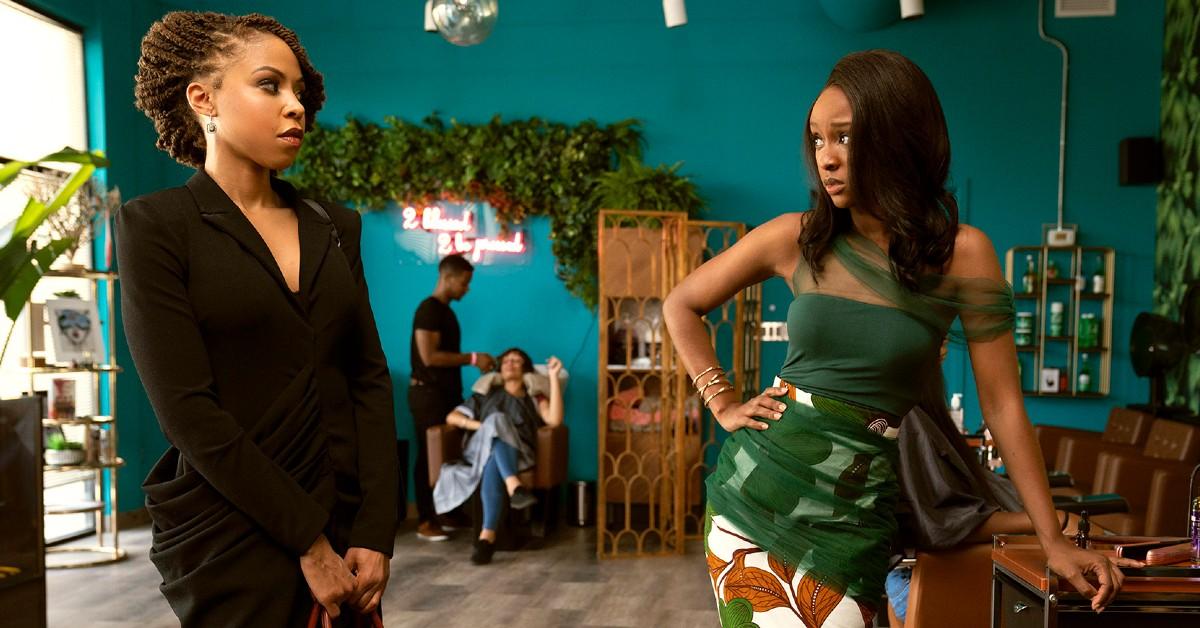 Article continues below advertisement
Will there be a Season 6 of 'Sistas' on BET?
As of March 15, 2023, BET hasn't made an official announcement yet about whether or not there will be a Season 6 of Sistas.
However, given that the Sistas Season 5 finale airs on March 15 on BET at 9 p.m. EST, it makes sense why there isn't any official word on Sistas Season 6 just yet!
A ratings analysis from TV Series Finale shows that while Sistas Season 5 saw a slight decline in ratings, compared to Sistas Season 4, the show has consistently been popular (and for good reason!) on BET. So, more than likely, Sistas will return for a sixth season.
Even better? The official has the full first episode of Sistas Season 5 available to watch on their channel — for free!
Article continues below advertisement
How can you stream all five seasons of 'Sistas'?
We know what you're thinking — how can you binge-watch all five seasons of Sistas after checking out the free episode on the BET YouTube channel?
The best way to access every single episode so far of Sistas is with a subscription to BET's streaming service, BET Plus. New subscribers can even sign up for a seven-day free trial (so now you don't have an excuse not to watch Sistas!)
Article continues below advertisement
You can purchase individual episodes of Sistas on Prime Video as well for $2.99 per episode (or $14.99 for a full season).
Another good sign for the series is the fact that there has historically been a quick turnaround time between seasons. So, if Sistas does return for a sixth season, fans likely won't have to wait a whole year for new episodes.
If you're already caught up on Sistas, make sure to tune in for the Sistas Season 5 finale on March 15 on BET at 9 p.m. EST. You can also stream the Sistas Season 5 finale episode after it airs live on BET Plus.
And we have a feeling we'll be talking about Sistas Season 6 sooner rather than later!