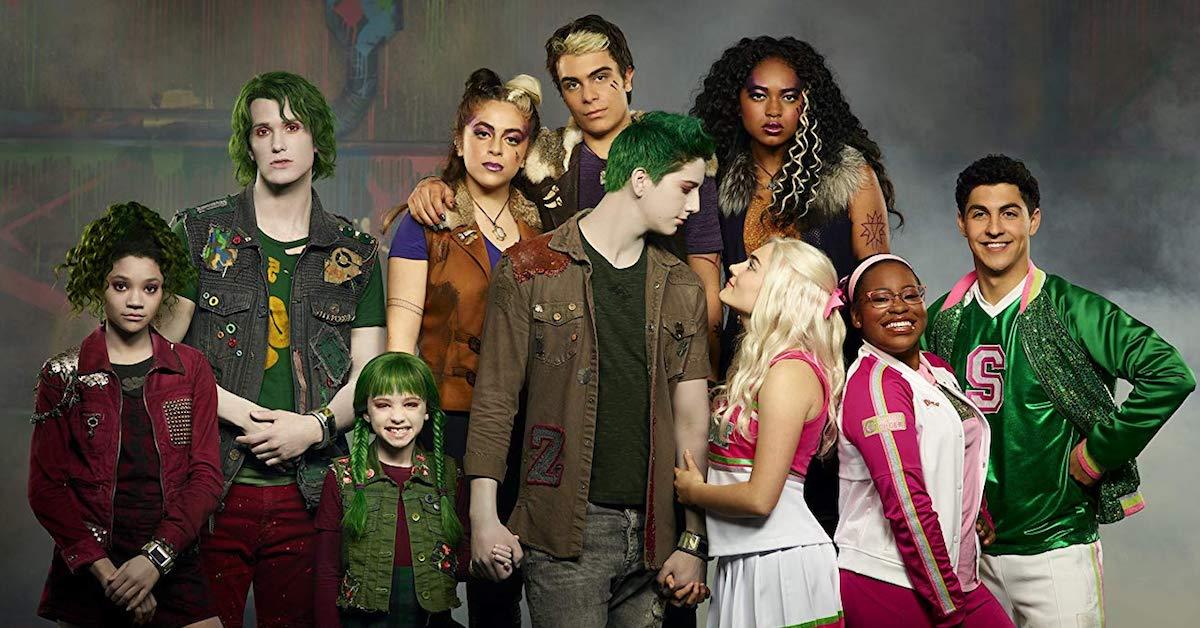 Will 'Zombies 2' Be on Disney Plus? You Might Want to Watch It Live
Will 'Zombies 2' be on Disney Plus? The Disney Channel original movie won't appear on the streaming service right away.
If you're a parent of young kids, you might be spending your Valentine's Day at home watching the premiere of Zombies 2 on Disney Channel.
The sequel comes two years after fans were first introduced to undead football player Zed and his human cheerleader love interest Addison in the original Zombies film — which is currently streaming on Disney Plus. Looking for a refresher? We've got you covered.
Article continues below advertisement
Will 'Zombies 2' be on Disney Plus?
According to What's on Disney Plus, Zombies 2 won't be available to stream on the subscription service right away, but you can watch its predecessor on the platform. Like most Disney Channel original movies, we expect the new film to end up on-demand in no time.
Both of the musical comedies take place in Seabrook, a community that is half-human and half-zombie due to an accidental explosion at the town's power plant. In the first flick, Seabrook's supernatural students are allowed to attend school with the human kids thanks to an invention by the government that keeps their cravings under control.
Article continues below advertisement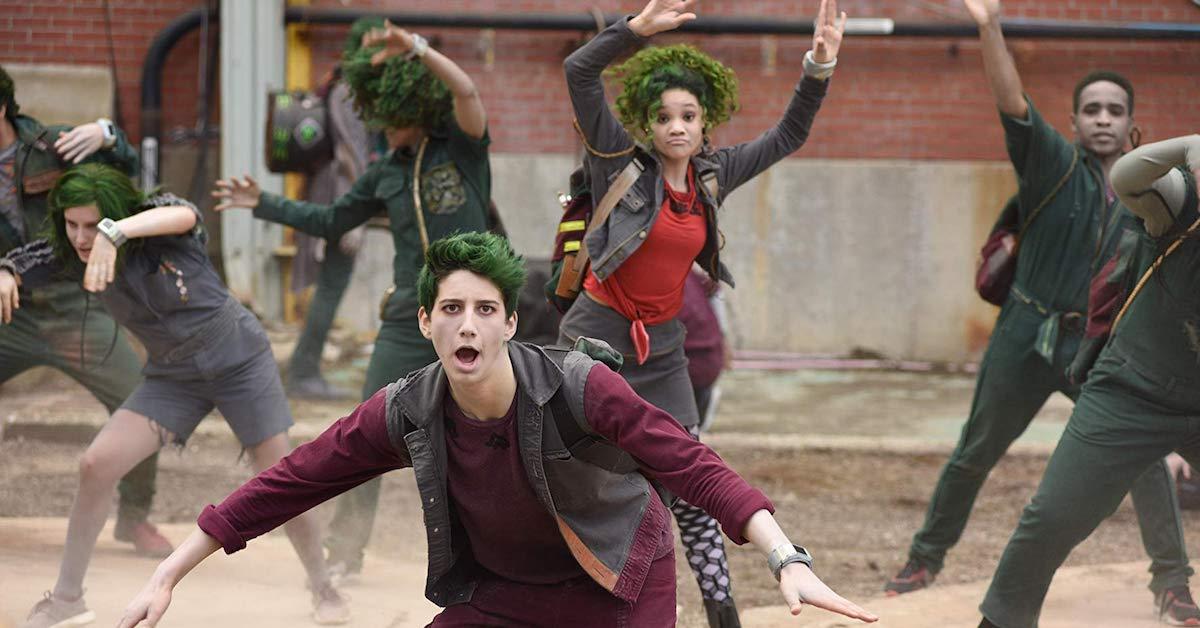 Most of the plot revolves around these soothing electromagnetic pulse bracelets called Z-Bands that cause chaos when hacked by Bucky, Addison's self-centered cousin and captain of the cheer team. But in Zombies 2, it's a group of werewolves, not bracelets, that threaten the peace and unity established in Seabrook at the end of the original movie.
A teaser reveals that the new arrivals spook the city council into reenacting anti-monster laws, which prevent Zed from attending his high school prom with Addison.
Article continues below advertisement
To make matters worse, Addison comes to view the werewolves as kindred spirits, leading Zed to do some questionable things in the name of love. Teenagers plus angst equals not a great combination.
Actor Milo Manheim says 'Zombies 2' is the type of film we need in 2020.
In a world consumed by division and hostility, Milo (who plays Zed) explained that Zombies and its sequel send a message of love and understanding. "People are just not lifting each other up," the 18-year-old said of today's society.
Article continues below advertisement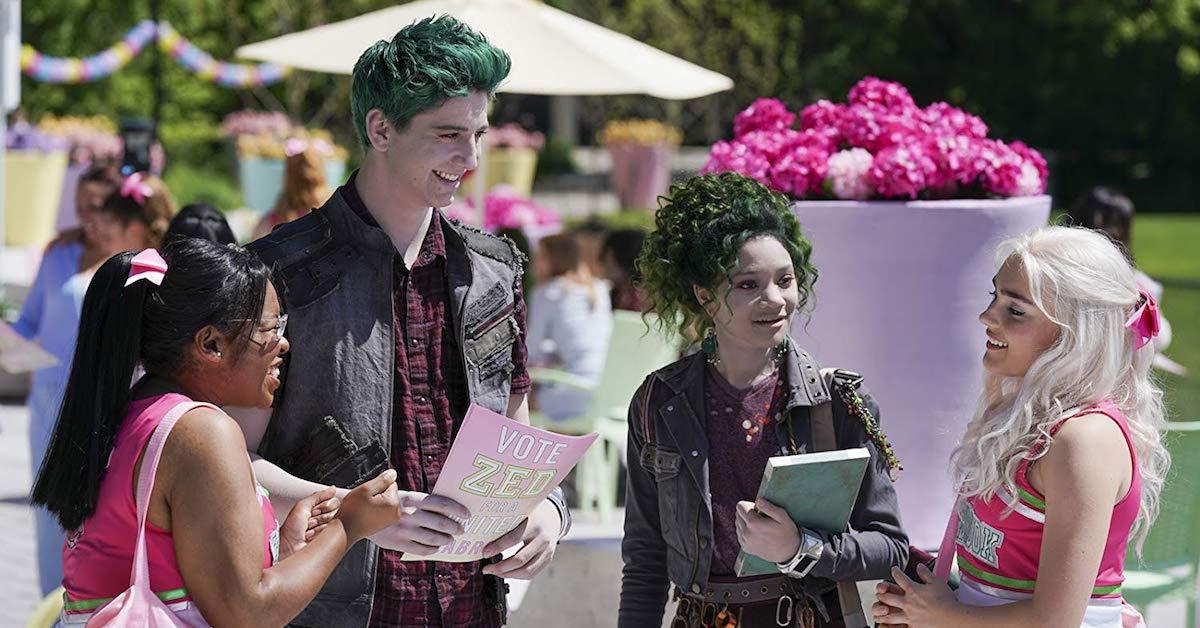 "We're never going to get anywhere, we're never going to progress, if we don't experience other cultures and see what other people have to offer," he added. "What I love about Zed is… if he thinks something is wrong, he will fix it. Especially if it comes to being unjust, he will fix it."
But Milo admitted that his character does stumble slightly when the thought of losing Addison to a group of werewolves pops into his head. "I don't think Zed really gives the werewolves a fair chance at first," the Dancing with the Stars alum told Hollywood Life.
"In the first movie, Zed goes through something that's so similar to the werewolves' experience where he feels like he isn't accepted. And then in this movie… Zed should know that there's nothing wrong [with] the werewolves and they should be able to have an opportunity to be a part of Seabrook."
We suspect the athlete will have a change of heart before the film comes to an end. Disney Channel's Zombies 2 debuts Feb. 14 at 8 p.m. ET.