Is Winter Everett From 'The Family Chantel' Dating Anyone?
Winter Everett from 'The Family Chantel' has come a long way from Jah. Who is she dating now? Here's what we could find out. Read on.
The Gist:
Winter Everett is the sister of Chantel Everett from 90 Day Fiancé.
Winter can be seen on The Family Chantel.
She has been rumored to be dating another 90 Day Fiancé star Asuelu Pulaa.
Article continues below advertisement
Pedro Jimeno and Chantel Everett were so popular on 90 Day Fiancé that the pair got their very own show, The Family Chantel. The Family Chantel has followed Pedro and Chantel as they "weather the ups and downs of marriage as they try to come together with their feisty extended family members in a unique modern family."
Naturally the show has brought us a new cast of characters, including Chantel's sister, Winter Everett.
People specifically are wanting to know who Winter has been dating, especially since she broke up with her boyfriend Jah. Here's what we could find out!
Article continues below advertisement
Who is Winter Everett from 'The Family Chantel' dating?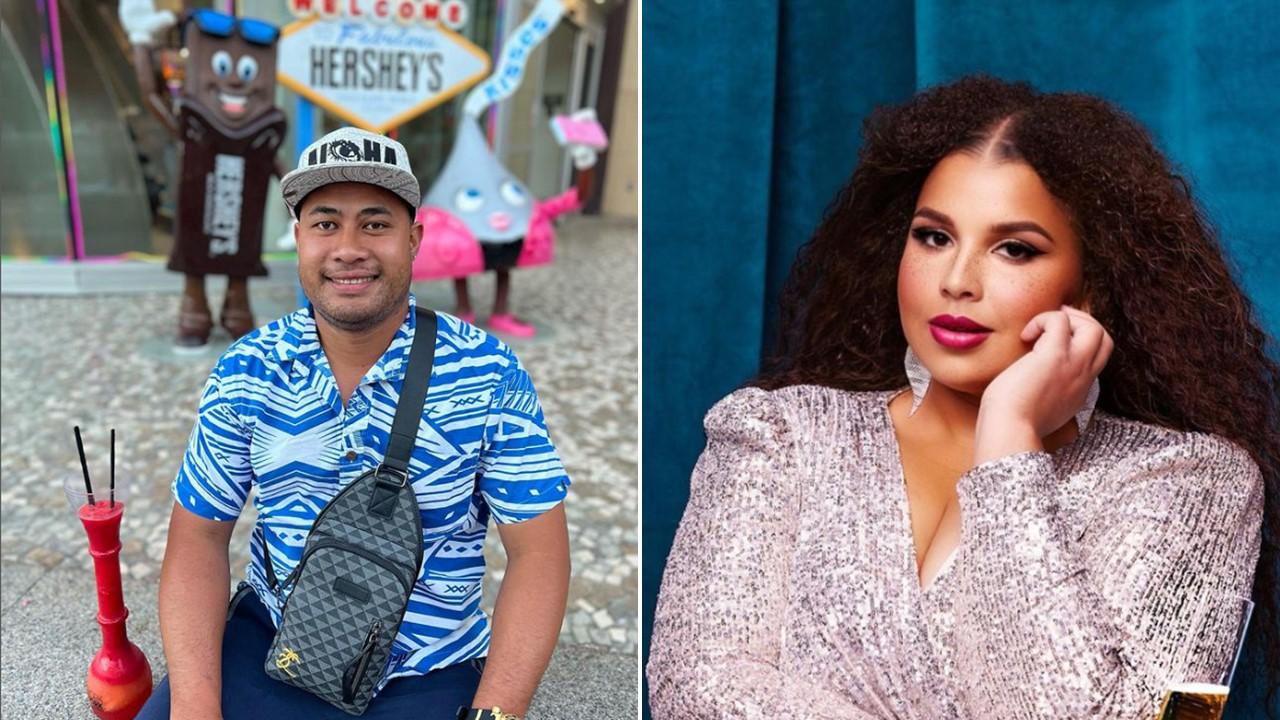 In April 2023, Winter had actually been spotted with former 90 Day Fiancé cast member, Asuelu Pulaa. Asuelu had a tumultuous relationship with his then partner, Kalani Faagata, due to not being there for his family. Asuelu also admitted to cheating on Kalani, but we digress.
Winter and Asuelu were seen partying at a club in Atlanta with her sister on April 21, 2023. Chantel posted the picture that made fans suspicious on her Instagram story and one smart person from Reddit had the forethought to screenshot it.
Article continues below advertisement
It didn't take long for Winter and Asuelu to clear up these rumors. On TikTok Live, Asuelu responded to a person asking if he was dating Winter and he said, ""No, I am not dating da Winter... Oh my goodness gracious, " (via InTouch Weekly).
Winter also responded to the rumors telling InTouch Weekly, "I'm extremely vexed over the outcome of this situation... To each their own, but personally, I desire a mature and authentic partnership."
Winter hasn't been romantically linked to anyone since, and there isn't evidence of her dating anyone on her Instagram.
Article continues below advertisement
Winter's on again, off again relationship with her ex-boyfriend Jah was shown during Season 3 of The Family Chantel. Jah didn't really get along with Winter's family very well, especially since the family found out that he was hiding a kid from her.
Winter and Jah met when they were just 19 and dated through a lot of their 20s. They even got engaged at one point. The pair got in a fight about polygamy and Winter finally called it quits for good.
Article continues below advertisement
During an episode Winter shared about the break. She said, "Sometimes we would have these arguments and he would just keep going and keep going... we just kept on getting into the same conversation about women and what their duties [are] and who they are, so being asked that question about polygamy — I felt like it was a slap in the face. It was just the last straw for me, honestly."
With the fifth and final season of The Family Chantel premiering on Nov. 6, 2023, we'll probably get even more glimpses as to where Winter is at now — whether she is single and ready to mingle or having a self-care fall.
Make sure to catch new episodes of The Family Chantel every Monday at 9 p.m. EST.