Witney Carson Makes an Exciting Announcement at the 'DWTS' Semifinals
Witney Carson just announced on the 'Dancing With the Stars' semifinals that she's expecting her second child! When is her due date?
We've been following Dancing With the Stars pro Witney Carson since she was a contestant on So You Think You Can Dance a whole decade ago. We've grown up with her, watched her career progress on DWTS, watched her get married, and watched her have a beautiful son.
Now, in her 13th season on Dancing With the Stars, Witney has once again made it to the semifinals. And this time it came with an exciting yet unexpected announcement: She and her husband, Carson McAllister, are pregnant with their second child!
Article continues below advertisement
After Witney and her partner, Wayne Brady, took the stage, Witney revealed the happy news during their interview. "I'm so excited to finally announce that Carson, [son] Leo, and myself are expecting baby number two. So, I'm so blessed, and this just felt like a really, really good time to share it," Witney exclaimed.
So, when is Witney's baby due? Let's find out!
When is Witney Carson's due date?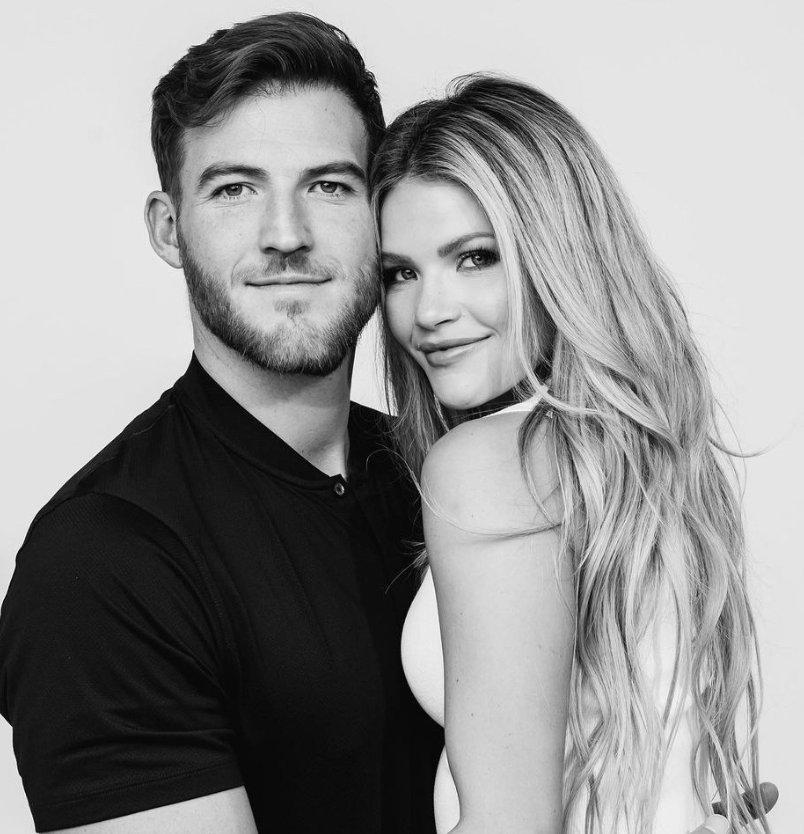 While Witney has yet to speak about when the baby is due, she's definitely not showing yet. According to Healthline, women can start showing anywhere between 12 and 16 weeks. Heathline also report that a lot of women wait until after the first trimester, so right after 12 weeks, to start announcing their pregnancy.
With these two factors in mind, Witney is probably between the 12 and 16-week mark and felt that it was time to let the fans know since her belly may pop out any day now! This would mean that baby Carson-McAllister is due mid-May to mid-June 2023. More importantly, it's looking like this baby will be a Gemini. They may get a bad rep for being two-faced, but they sure are a lot of fun!
Article continues below advertisement
Witney and Carson already has a son named Leo!
OK, Leo is adorable and may actually be Witney's twin. Leo was born on Jan. 3, 2021. In honor of his birth, Witney posted an adorable photo of him wrapped in a blanket.
"Kevin Leo McAllister. Named after his grandpa who sent him down to us," she captioned the pic. "Born on Jan. 3, 2021. 7lbs. 2oz. 21 inches long! My little Leo, I love you more than words can express. You are the most precious gift. My life will forever be changed by your sweet spirit."
In honor of C-section awareness month, Witney posted a reel opening up about her experience with having a C-section while giving birth to Leo.
"My birth didn't go as I planned or what I hoped for... and I mourned that 'normal' delivery loss for so long," she revealed. "Then I realized that without my C-section, Leo wouldn't be here and maybe neither of us would be. I'm so thankful that C-sections are possible!!! My C-section gave me a new found strength mentally and physically, a beautiful battle scar, and my most precious gift."
Thank you for bringing awareness, Witney!
Witney and her husband, Carson, grew up together!
Witney and Carson grew up together in Utah and are even high school sweethearts. The pair got married on Jan. 1, 2016 in Salt Lake City at the Mormon Temple.
Congratulations to Witney, Carson, and little Leo on their growing family!
Make sure to catch Dancing With the Stars streaming on Disney Plus.