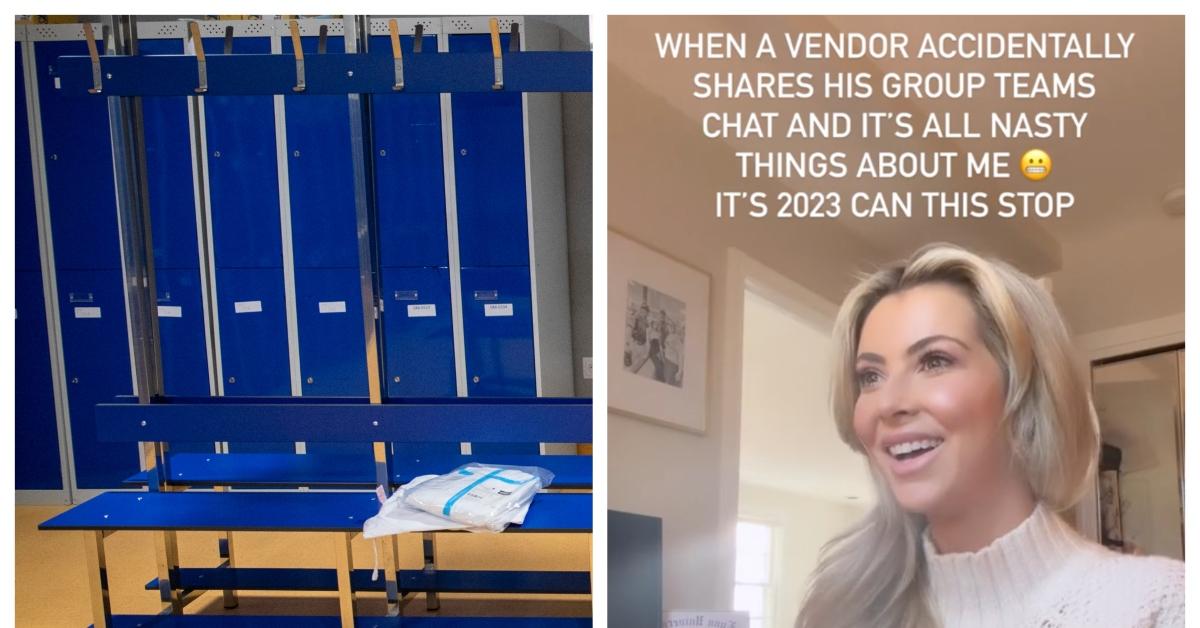 This Sad Man Accidentally Shared His "Locker Room Talk" About a Colleague With Said Colleague
Isn't it funny how often "locker room talk" seems to happen outside of a locker room? Why, it's almost as if sexual harassment and lewd comments can occur anywhere at any time, and they do.
Take this amazing TikToker, for example, whom we'd like to befriend and possibly start a book club with. She was in a work meeting when a vendor accidentally shared a screen filled with wildly inappropriate comments about her.
Article continues below advertisement
Who among us hasn't dreamt of flinging someone like that into the sun? Our girl had a much more civil response, and we bow to her restraint. Here's what this woman did when she saw "locker room talk" in a chat during a business call.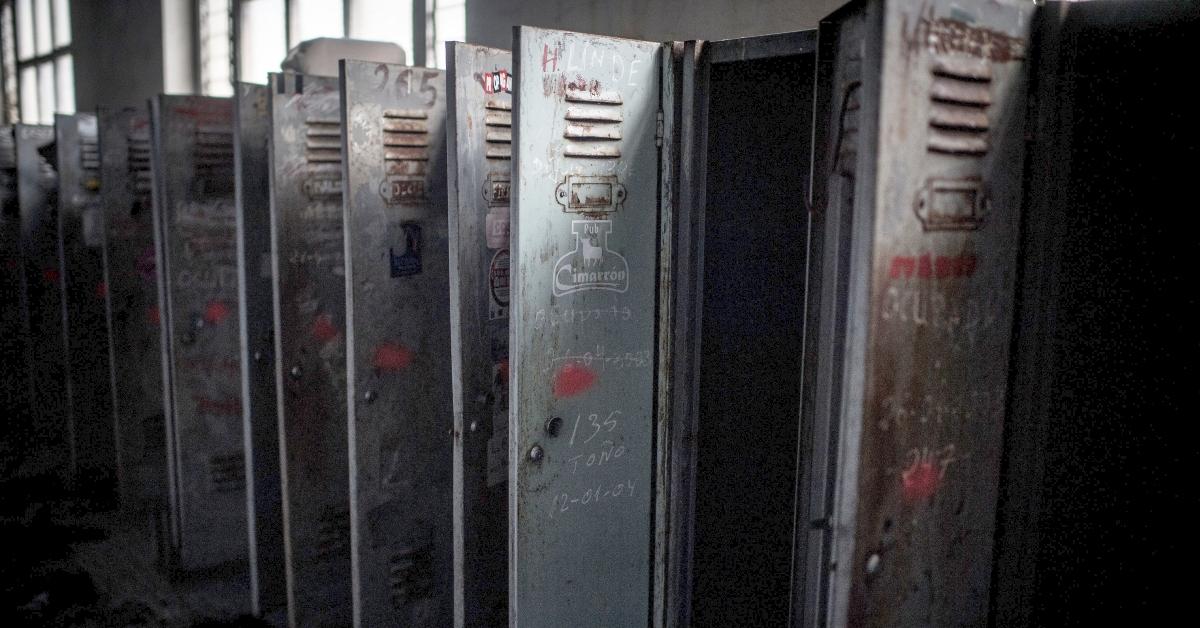 Article continues below advertisement
This TikToker brilliantly reacted to "locker room talk" during a business call.
When TikToker Whitney Rose was chatting with a vendor during a video call, she did not expect to be on the receiving end of what is clearly some light sexual harassment. In a recent TikTok video, she revealed that a potential vendor accidentally shared his group team's chats, which included "nasty things" written about her. She promptly recorded her response and gifted it the world.
"First of all, if we're going to continue working together, I want to work with a woman sales representative because I don't want to have to see locker room talk about myself when you're sharing screens," she said. "So, if we're going to move forward, I would like to work with an account rep that's a woman."
Article continues below advertisement
In what can only be described as a non-apology, one gentleman can be heard saying, "It was an inexcusable mistake."
Sir, an inexcusable mistake is extra mustard when we asked for extra ketchup. This sounds illegal.
Article continues below advertisement
Things only went downhill from there!
In a follow-up TikTok, Whitney posted an email she received from the company's VP of Sales. Would you believe another non-apology is coming down the pipeline? In it, this person "sincerely apologize[d]" and assured Whitney that this "type of behavior is not endorsed and is not the type of organization we are running here."
That sounds pretty standard and only slightly comforting, but it gets worse as we reach the part where he addressed Whitney's request to work with a woman.
"I understand you'd like to work with a female moving forward, however I do not have anyone skilled enough to assist you that is female," said this person who's obviously hell-bent on setting their career on fire.
Article continues below advertisement
"Red flag, red flag, don't you see that as a problem?" asked Whitney over a redacted picture of the worst email ever sent. "Why don't you hire someone? There are plenty of talented women in the field that, honestly, it would be an honor to have them join your company," said our hero, Whitney.
At this point, Whitney smartly pointed out that the email was severely lacking in any sort of explanation regarding what actions they planned on taking. Were the people in the team chat disciplined? Were they let go? Guess we'll never know. She also felt that this apology should have been a phone call.
Well, hold onto your hats, because a phone call came.
Article continues below advertisement
The hits kept coming!
In what we hope is not the last TikTok about this, Whitney popped on with her cat for one more update: "I got a call from that VP of Sales this morning, not because he saw all these TikToks... He called me to do damage control, basically to save the sale."
Not only did they not save the sale, but Whitney said she would not be working with them. "I will not support a vendor that will not support women in business," said Whitney, wearing a black turtleneck with her cat on her lap, looking like a Bond villain!
Apparently, the only action being taken is that the VP of Sales contacted human resources... but not right away. He waited a full day to let them know what happened. "That's the real problem there," Whitney said. "This isn't high enough up on their priority list."
Sadly, Whitney left this on a bit of a cliffhanger. Evidently, she's unsure of whether or not she should name the company in question. And to that we say, release the tapes!