Woman Gets in Trouble With Her Boss for Checking Her Phone During Her Lunch Break
A woman got in trouble for checking her phone during her lunch break at her first corporate job, and commenters are rightfully angry.
The best part of social media is finding people who have gone through the same corporate BS as you. On TikTok, Sydney Littlefield @poorandhungry posted about her struggles at her corporate job. She reenacted a conversation with her boss in which she got in trouble for checking her phone during her lunch break. Um, what? Yes, I'm just as shocked as you are.
Article continues below advertisement
While some people might criticize Sydney by saying that she made this up for clout, it seems a little too ridiculous to be made up. And there are more than enough commenters sharing their own stories about corporate managers and bosses exercising their power during employees' lunch breaks. So let's get into the nitty-gritty.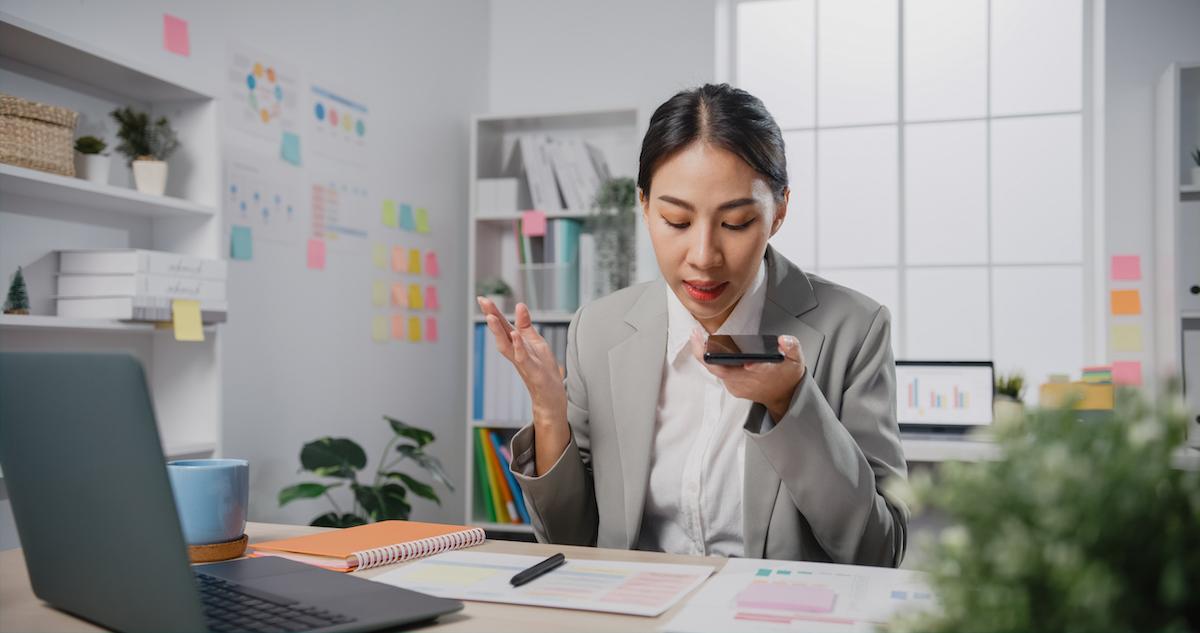 Article continues below advertisement
Why did a woman get in trouble for checking her phone during her lunch break?
In the TikTok video, Sydney broke down the conversation with her boss, who she differentiated by wearing a hilarious oversized hat. (In a later comment, Sydney says this is because her boss was an a-----.) She starts by telling followers that it was "like [her] third day" at her first corporate job.
Article continues below advertisement
Sydney's boss calls her into her office directly after her lunch break. "Um, I saw you on your lunch break," Sydney says, imitating her boss. "Yeah, I couldn't help but notice that you were on your phone for about 15 straight minutes … I just want to let you know, um, it's really not a good look to be on your phone for so long … What I'm telling you is we don't want phones in the workplace."
When Sydney, as herself, says that she was outside, her "boss" responds back, "Again. Don't be on your phone at all at any point during the day. Oh, hold on a second, I have a text coming in." Obviously, the irony at the end is that Sydney's boss checks her phone while telling Sydney she can't even check her phone during her lunch break! Yes, this is absurdity at its highest level.
Article continues below advertisement
Commenters quickly shared their experiences with their overbearing bosses.
When I tell you I thought there was no way this could be real, I'm not kidding. But after reading all the comments affirming Sydney's experience (and worse), it made me so grateful that I don't work in a corporate environment. While we don't know how recent Sydney's experience was, our guess is that it was before remote work became more widespread because no one would put up with that today.
In fact, even if it was pre-pandemic, we hope that HR stepped in to help Sydney out! Lunch breaks are often mandatory, and in America's hypercapitalist society, we can't imagine corporations would even offer lunch breaks if they didn't have to. But the other aspect of the mandatory lunch break is that it's unpaid. Yep, Sydney's boss is trying to tell her what she can and can't do during an unpaid 30-minute break. We aren't comparing this to 1984, but we aren't not comparing it either …
Article continues below advertisement
Even still, there are plenty of people who have gone through similar experiences. Luckily, TikTok is a great place to come together and learn how to rise up to the powers that be! Many shared that Sydney's boss was likely on a power trip. One comment said, "Managers are so OBSESSED with controlling employees."
Article continues below advertisement
It's not even about what Sydney did, it's just about controlling what she did to feel more powerful. Sydney shared in the comments, "We started at 7 a.m., had a 30-minute lunch break, then we're back in trainings until 6 p.m. Didn't have my phone out at any point … There were so many things wrong with this workplace and this manager was so problematic … But also — who cares if I am on my phone DURING a break?"
Many users offered their support, from comments like, "If they're not paying you during the lunch break, they can't tell you what to do," and "Even during paid lunch breaks, it's *your break*!!!!!"
Article continues below advertisement
Another said, "These people operate according to weird little animalistic hierarchies in their head. They're testing you/putting you in your place," which is just an archaic way to act in 2023. One person even said, "Lol these are the same companies that wonder why nobody wants to work with them and blame it on the new generations."
Yes! This is such an "OK, boomer!" moment, which is exactly what I would've said if I were in Sydney's shoes. Sorry that we have lives outside of our jobs — it's time for corporate America to see that. Unlike Severance, many of us like to actually know what's going on in the world throughout the workday. And it's understandable not to check our phones during paid hours but to not be allowed to check our phones during a break? That's gonna be a "no" from me, dawg!