Zach and Mindy's Marriage on 'Married at First Sight' Is Already on the Rocks
After a rough start to their marriage, Zach and Mindy on 'Married at First Sight' are now going to have to deal with cheating allegations.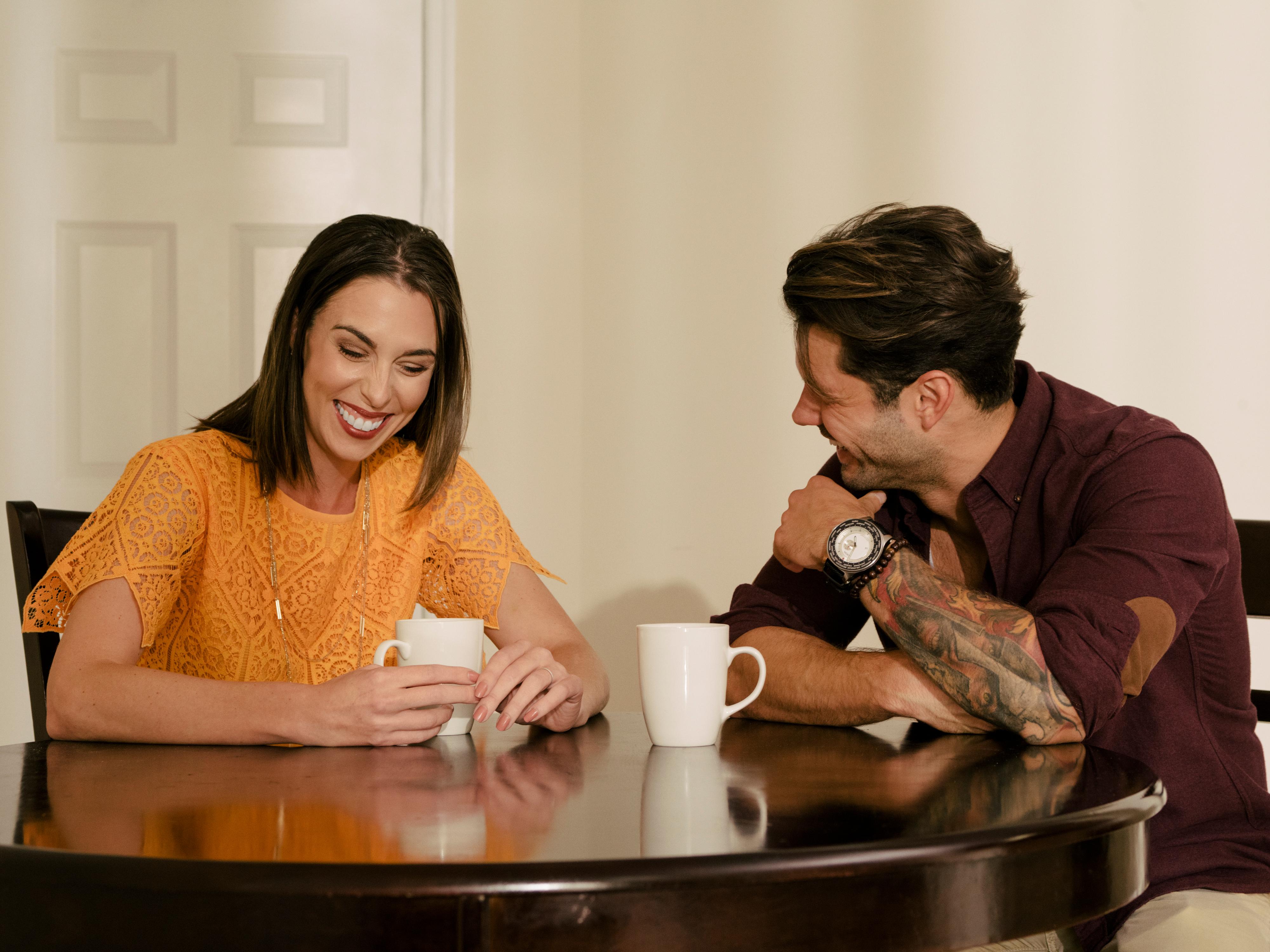 The formula for a show like Married at First Sight requires very specific ingredients, like willing halves of each couple and the ability to commit without immediately running out and cheating the second things get hard. Unfortunately for Zach Justice and Mindy Shiben, they might not be the best specimens for such an experimental marriage on Lifetime's reality series.
Article continues below advertisement
Because not long after the new couple said their confident "I do's," Zach might have cheated, throwing their Married at First Sight relationship in the toilet faster than the ink drying on their marriage license. Couples who have been together for years might be able to get past such a thing, but for Zach and Mindy, who don't have much to lose by throwing in the towel, Zach's alleged cheating could be their end.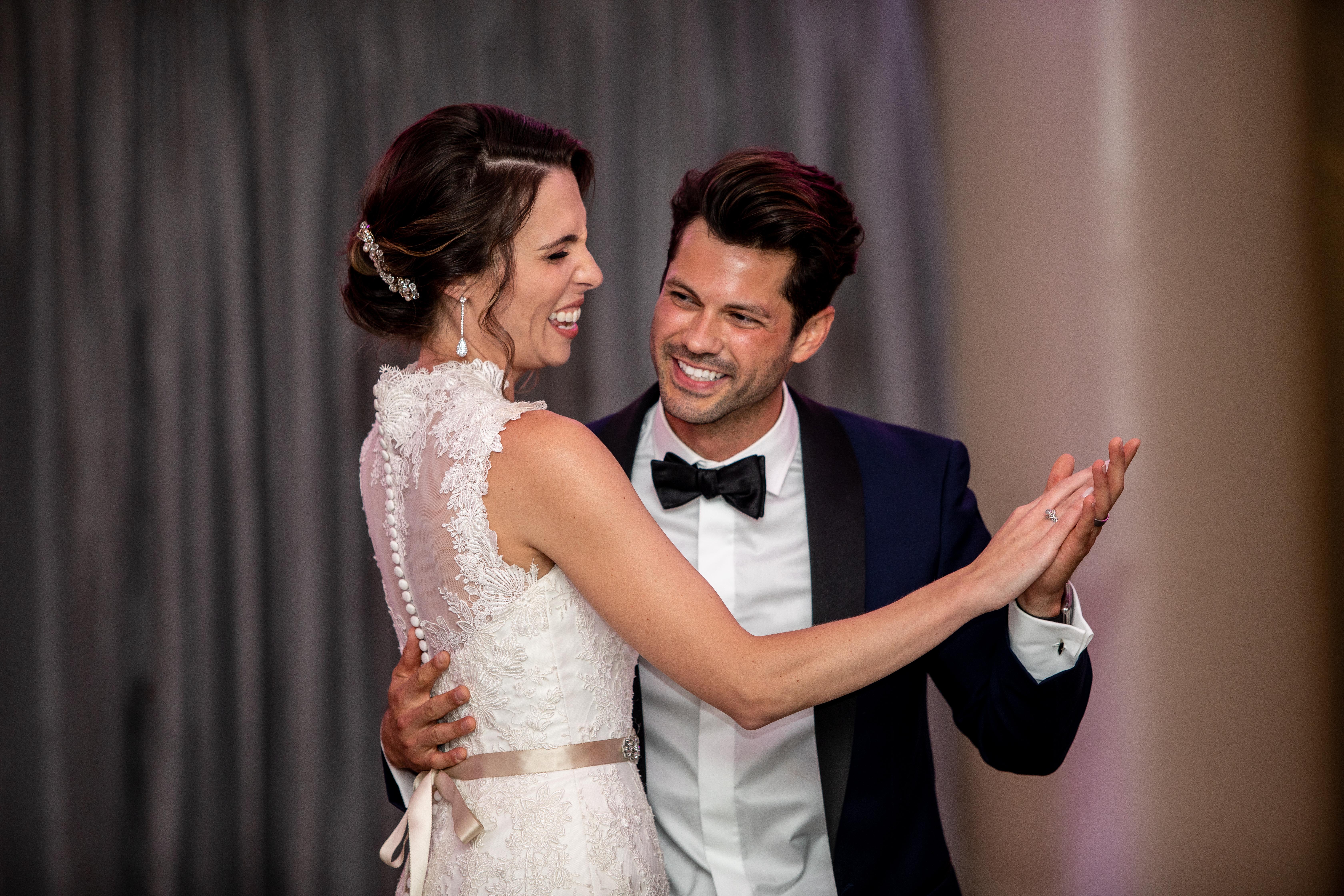 Article continues below advertisement
Did Zach really cheat on Mindy on 'Married at First Sight'?
The premise of Married at First Sight is single people looking for marriage agree to marry a total stranger and spend the next several weeks getting to know them after they have already gotten married. For some couples, a love connection is made right from the start. For others, like Zach and Mindy, it's a disaster. He spent the better part of Season 10 treating Mindy increasingly worse, from having poor communication to flat out telling her he wasn't attracted to her.
Now, it looks like Mindy is going to accuse him of cheating on her. And, according to mafsfan on Instagram, Zach may have cheated on her with her friend, Lindsay, who comes into the picture to try and help the new couple work out their issues. Like everything else with Zach this season, it's a big mess.
Article continues below advertisement
Mindy's friend Lindsay may be at the center of it all.
Mafsfan posted the rumor that while Zach and Lindsay don't get physical with each other, Lindsay's interference in her friend's relationship only further drives Mindy and Zach apart. So much so that, according to mafsfan, Mindy and the Married at First Sight experts accuse Zach of having an emotional affair with Lindsay.
Article continues below advertisement
Going by the rumors alone, there's no guarantee that anything happens between Zach and Lindsay that would widen the rift between Zach and Mindy. And even if Zach and Lindsay talk without Mindy's knowledge, allegedly, nothing physical ever happened between them. Still, the allegations from Mindy and the experts about Zach and Lindsay could make things worse.
Article continues below advertisement
Zach and Mindy from 'Married at First Sight' might already be divorced.
Unsurprisingly, Zach and Mindy might not even be together anymore after Married at First Sight. Mafsfan also posted the supposed spoiler on Instagram that they filed for divorce after filming ended for the season. If the cheating rumors are true, it would make sense. But honestly, it makes sense even if Zach never officially cheated on Mindy, because they had problems long before he started talking to her friend without her knowledge.
In that regard, if they are divorced or at least separated, then it's probably for the best. There was already enough going on between them that could have led to their breakup. But before any of that comes to a head, viewers will see what happens when Zach allegedly emotionally cheats on Mindy.
Watch Married at First Sight on Wednesdays at 8 p.m. ET on Lifetime.