Vlog Squad Influencers Zane and Heath Talk "Opening Back Up" to Fans on Patreon (EXCLUSIVE)
Vlog Squad influencers Zane Hijazi and Heath Hussar spoke exclusively with 'Distractify' about launching their Patreon platform.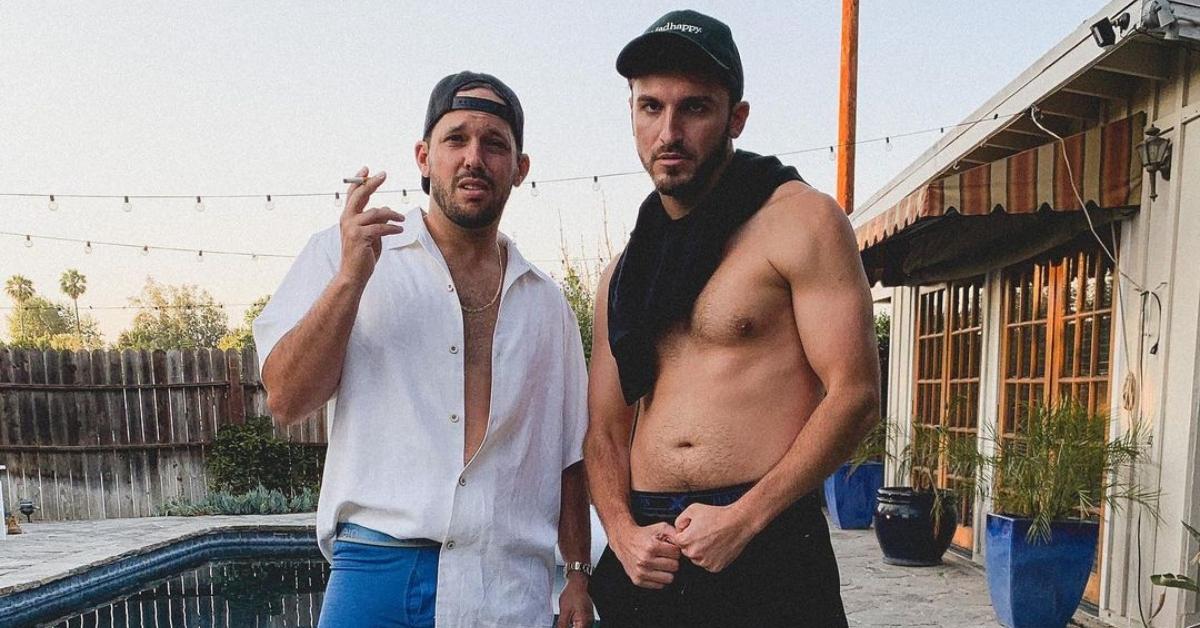 Known for documenting their hijinks as part of the illustrious Vlog Squad, as well as sharing their thoughts and opinions on their popular weekly podcast Unscripted, Zane Hijazi and Heath Hussar are launching a slew of new VIP experiences on the independent subscription service, Patreon.
Article continues below advertisement
"We're going to be offering a couple of vlogs a month like we used to film back in the day when we lived together, and like we used to post on YouTube. And [fans are] going to be getting, you know, our high energy vlogs that we used to put out. It's going to be exclusive to Patreon," Heath exclusively told Distractify.
He added, "And then also there's a lot of behind the scenes content that we're posting that has to do with our Unfiltered podcast, the set redesign, and just kind of getting to see deeper into Zane and our lives that we just stopped posting for a long time." Additionally, the content creator also revealed that fans will have access to extra bonus episode podcasts and members-only live streams.
In an exclusive interview with Distractify, Zane and Heath opened up about feeling "closed off" from fans, finding a core group of friends, and more.
Article continues below advertisement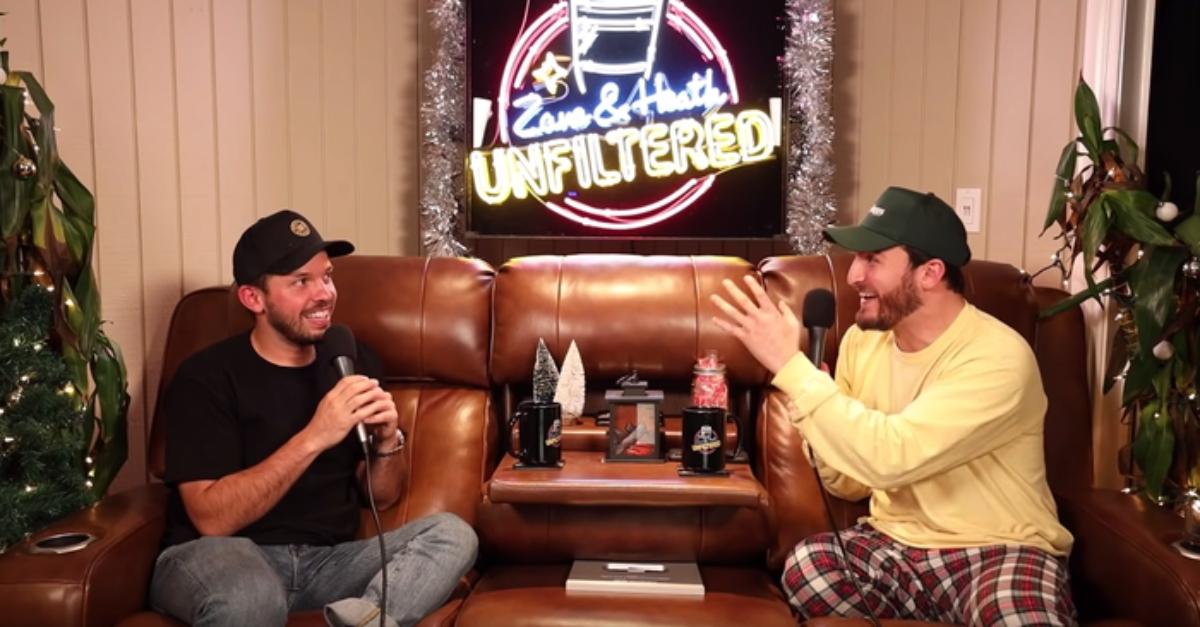 'Unscripted' podcast hosts Zane Hijazi and Heath Hussar launch Patreon platform.
Though their podcast is called Unfiltered, Zane explained that for the last few years, the duo have "been very closed off ... when it comes to the public."
"It can get very stressful and everything you say, you have to just watch out, [and] everything you do," Zane continued. The influencer opened up about how he and his podcast partner are very "free people" and like to say and do what they want, but lately, they've felt "very restricted."
Article continues below advertisement
However, Zane explained that he thinks the new VIP experience on Patreon will ease that tension, as he and Heath will feel more comfortable being their authentic selves to their dedicated fanbase.
When asked if today's "cancel culture" made them nervous, Zane stated that he doesn't really worry about it.
Article continues below advertisement
"We kind of limited our online presence to just our podcast. We both stopped filming our own YouTube videos, and we kind of restricted our content to just that. So we're excited to be able to open back up again, but only for our biggest supporters and people who really care about us," he told us.
Zane and Heath talk finding a core group of friends in the Vlog Squad.
Before TikTok launched the careers of influencers like Charli D'Amelio and Addison Rae, and before content houses — which are made up of rising young influencers — really started to become a thing, the Vlog Squad hit the scene as a group of friends who were just "hanging out."
Article continues below advertisement
When looking back on their time as rising influencers to today's TikTok houses, Heath said that he feels "fortunate enough to get into a friend group" before making so much content together, adding, "We really solidified our core group."
Article continues below advertisement
He continued, "I feel like we kind of got to avoid that, you know ..."
"Awkward stage of not knowing if they're your friends," Zane interjected.
Overall, Heath described the pair as being "true to who we are" and not focusing on having a "clean image ... [or] look[ing] good for brands."
"That's where we're gonna move our Patreon towards," he added. "We miss being able to be like us, freely."