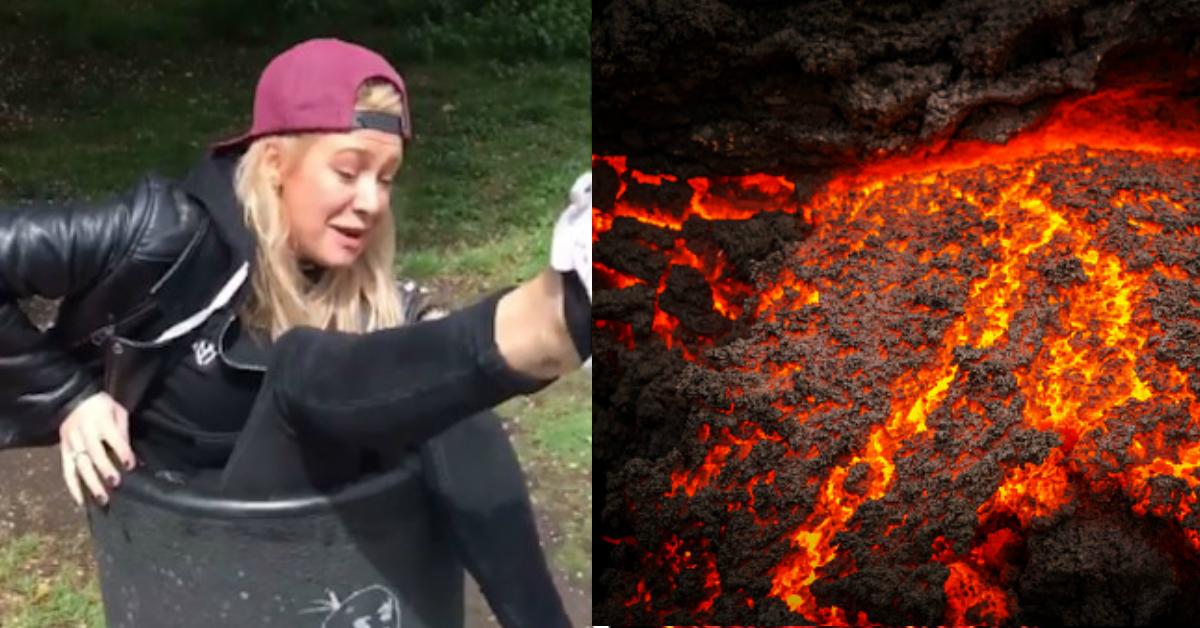 These BFFs Play 'The Floor Is Lava' In Public And It's Hilarious
By Mustafa Gatollari

Updated
Nobody knows where the majority of childhood games originated, but we all played them and did so by following the same set of rules. Two kids could literally live on opposite ends of the earth, but you can bet the farm on them knowing how to play freeze tag, hopscotch, duck-duck-goose, and other childhood staples.
Some games go on for years, tag being one of the most recent ones that have been popularized through film and social media. Tag has a sanctioning body and professional organization along with a standardized obstacle course that makes the game look like something out of a parkour enthusiast biggest dream. There's even a movie about a group of friends that have been playing the same game of tag since they were children that has some big name stars headlining it and will be successful due to being able to tap into the nostalgia of older people and still relate to a younger generation that probably considered playing another game of tag once they stepped out of the theater.
While not many other games have seen their way into adulthood with the exception of maybe HORSE and TAPS, that isn't stopping people from trying to bring them back and recording themselves while they play for others to enjoy. This is one pretty fire example.
If you were ever a kid, chances are you played the game casually known as, "the floor is lava."
I mean you could enjoy the game anywhere. When you were really young, you probably jumped on furniture to avoid a horrible, lava-induced imaginary death.
As you got slightly older, you probably started taking to the playground, or hopped from different color tile to different color tile in the grocery store. As long as you didn't touch the ground, YOU WERE WINNING.
BFFs Kevin Freshwater and Jahannah James decided to revive the iconic children's game and it looks fun as hell.
They play the game by announcing that "the floor is lava" and the other person has a few seconds to get to higher ground and avoid being burned alive.
It's pretty incredible to see their facial expressions once the announcement is made: it dawns on them what they must do and backing down isn't an option.
It really doesn't matter where they are.
Five seconds is all the time they have.
It's about time we bring this back.