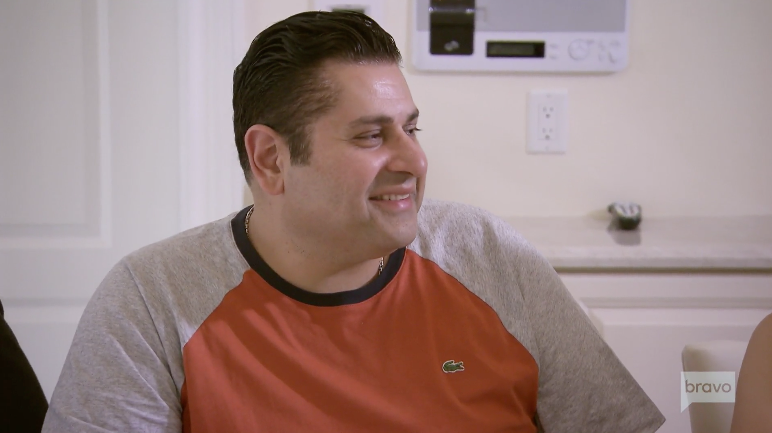 Meet the Beauty 'RHONJ' Star Jennifer Aydin Arranged for Her Brother Michael to Marry
Newcomer Jennifer Aydin is definitely adding some spice to the weekly Real Housewives of New Jersey drama. RHONJ fans will notice that the Turkish mother-of-five is conspicuously absent from tonight's episode because it was filmed right around the time she was traveling abroad to watch her brother, Michael Antinel, and his future wife get engaged.
Article continues below advertisement
"I guess it's their culture, they knew each other two weeks and now they're getting engaged!" says Teresa to the rest of the housewives about why Jennifer couldn't join them. She goes on to explain that "Jennifer thought he was never going to get married because he's 45" as a reason for why the impatient housewife jumped in to take matters into her own hands.
Article continues below advertisement
First off, who is Jennifer Aydin's brother again?
Although he hasn't had much screen-time just yet, Michael's going to be something of a protagonist in this week's Real Housewives of New Jersey. Here's some info we gathered about him ahead of the show.
For one, he runs the family jewelry business and owns the Woodbury, NY brick-and-mortar headquarters of the shop, which is called John Michaels. He also seems to have a cheeky sense of humor, judging from the very long bio written up on his page. "I guess you can say that I was literally born into the jewelry business," it begins.
He explains how his childhood fascination with jewels became a path he pursued for the rest of his life: "As a young boy, I would often accompany my father to work," he added. "My interest in jewelry transformed into a fascination, spending every weekend at the store since the age of 13. What started as a part-time job, developed into a career."
Article continues below advertisement
His commitment to John Michaels even motivated him to enroll at the Gemological Institute of America to eventually become a Certified Diamonds Graduate. But despite all of his career success, Jennifer's brother still lives at home. "My parents and older brother still live in the house that I grew up in," Jennifer wrote in a post on her Bravo blog.
Article continues below advertisement
And even though his little sister has achieved worldwide fame through her participation in the Bravo series, Michael's own social media presence is totally lacking. Exhibit A: he uses the same profile picture on his Facebook, LinkedIn and Instagram accounts, but posts little to nothing on any of the platforms.
That all may change when tonight's episode airs, so now you have the links ready to see for yourself.
Why an arranged marriage?
"In our culture, we believe in being set up to be married," explains Jennifer in a clip, after saying her girlfriends were a bit confused (to put it lightly) to hear that her brother was marrying a woman he'd only spent 10 days getting to know. "My parents were set up, I was set up, and God willing, my kids will be set up."
Article continues below advertisement
Plus, Jennifer wants her judgy haters to know that "the proof is in the pudding" because "no one in my family has ever gotten divorced." Take that, Real Divorcées of NJ.
But Michael's wife wasn't just chosen at random, the way you might think of arranged marriages today. In fact, she'd been a family friend for years.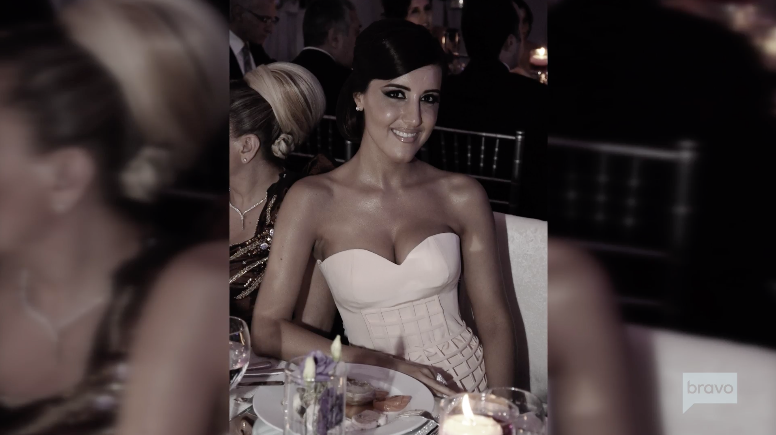 Article continues below advertisement
So, who is Melda Şarlık, Michael's bride?
"I met Melda six years ago at my cousin's wedding and I absolutely loved her for my brother," explains Jennifer in a teaser clip ahead of tonight's show. The Turkish beauty, who works as a makeup artist, and Michael hit it off immediately, but "even though they were interested in each other," Melda wasn't ready to leave her family and life in Turkey to relocate to the States.
But all of that changed a few months ago, when Jennifer received a text from Melda out of the blue. "Melda texted me asking me what my brother was up to these days," she reveals. Apparently that seemingly innocent question was code for "She wants to start having babies right away," at least from how Jennifer understood it.
Article continues below advertisement
The housewife, who describes the newlyweds as "my brother's no spring chicken and neither is she," couldn't be happier with her successful arrangement. She says the couple is delighted with each other and, if this all goes well, it'll mean she has an A-plus track record years from now when it's time to start setting up her kids.
Unfortunately, Melda's very hush-hush on social media — which might ultimately work in the couple's favor — but in the event that she chooses to go public after her episode airs, fans can find her Instagram page here.
Don't miss The Real Housewives of New Jersey Wednesdays at 9 p.m. on Bravo.