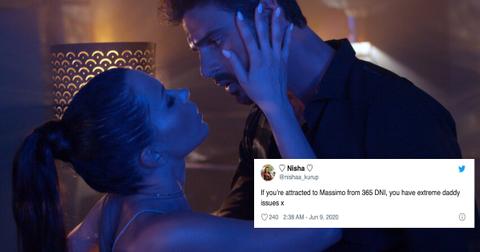 '365 Dni' Memes That Will Make You Laugh and Cringe
By Anna Quintana

Jun. 23 2020, Updated 2:54 p.m. ET
50 Shades of Grey, who? Forget Christian Grey, it's all about Massimo Torricelli in 365 Dni (or 365 Days for all you English speakers). The Polish and Italian drama is taking over Netflix and social media thanks to its leading man, Michele Morrone, and those steamy scenes, which are not real, BTW.
Article continues below advertisement
365 Dni is definitely NSFW, but that is not stopping fans from sharing their appreciation for the kidnapping fantasy flick, which is also deemed problematic by many.
Now that a sequel has been greenlighted, we can pass the time looking at hilarious (and slightly cringey) 365 Dni memes and tweets until Massimo and Laura are back on our screens.