Aja Naomi King Was "Very Far Along" in Her Pregnancy While Filming 'A Little White Lie' (EXCLUSIVE)
'HTGAWM' star Aja Naomi King revealed that she was pregnant while filming 'A Little White Lie' in an exclusive interview with 'Distractify.'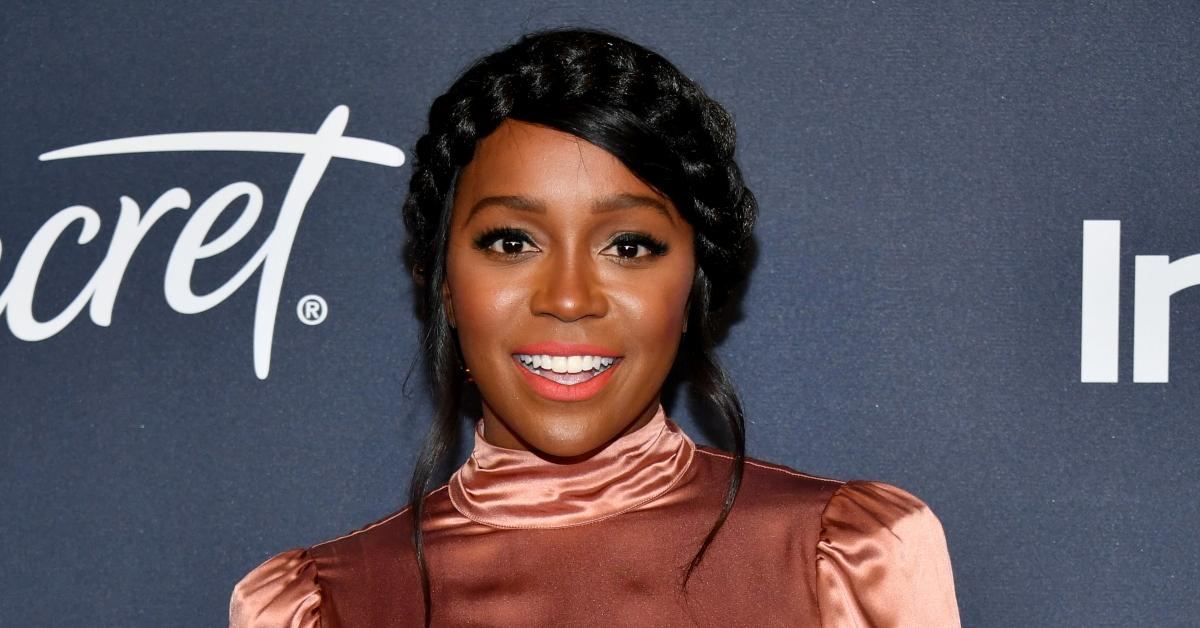 Article continues below advertisement
In an exclusive interview with Distractify, Aja opened up about her experience with the cast, including what it was like being pregnant while on the set of the star-studded feature film mid-pandemic.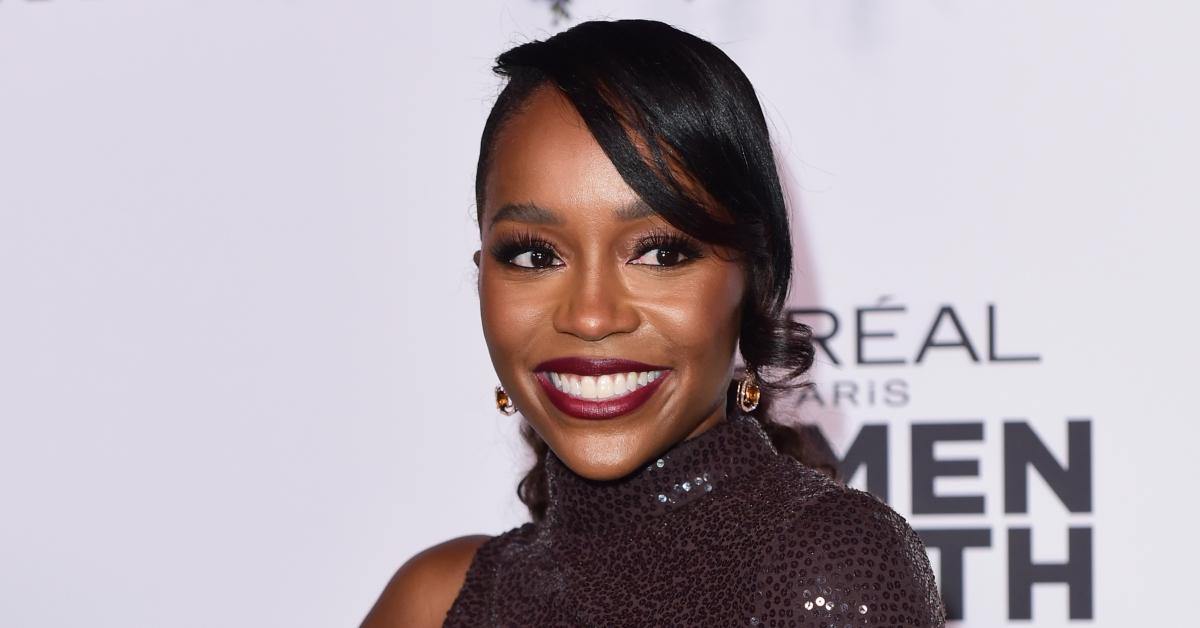 Article continues below advertisement
Aja Naomi King was pregnant with her son, Kian, on the set of 'A Little White Lie'.
Aja was pleasantly surprised to learn that she'd be sharing a set with fellow Yale alumna, Da'Vine Joy Randolph. "It was nice to get to work near each other, I should say, on this project," Aja told Distractify by phone, as their reunion was short-lived.
"No lifeline lifelong bonds were able to form because we started filming this right in March of 2020. We went in to work one day, we're all like getting to know each other's energies and stuff," the actress recalled. "Everyone was so sweet."
"That was the last thing I was filming before the pandemic hit," she said.
For the next year, Aja kept a low profile. But apparently, she managed to keep busy. By the time filming resumed the following year, Aja was "very far along" in her pregnancy with her first child. This only heightened her anxieties about coming back to work.
Upon her return, her maternal instincts kicked in immediately. "Oh, it was hilarious. Because 2021 was so like, COVID-ish … And [I was] pregnant," Aja said with a laugh.
Article continues below advertisement
"I'm like, I don't really know how comfortable I am … even on the green screen set. Everyone's in masks and everything, but I'm still like, 'OK, we just need to get out of here.'"
Aja and her husband, Dan King, welcomed their son — Kian King — in June of that same year. In her interview with us, Aja also talked about motherhood and the most important lesson she wants to teach her kids.
Article continues below advertisement
Here's why Aja Naomi King wants her kids to know self-care is a "crucial" component of social justice.
A longtime ambassador for L'Oréal Paris, Aja is the face of the company's Women of Worth campaign, which honors 10 women who are creating change each year during Women's History Month.
Along with bragging rights, this year, each recipient will be gifted a $25,000 grant to further their work in their communities. The cause is one that's close to Aja's heart because the race for social justice "is a marathon."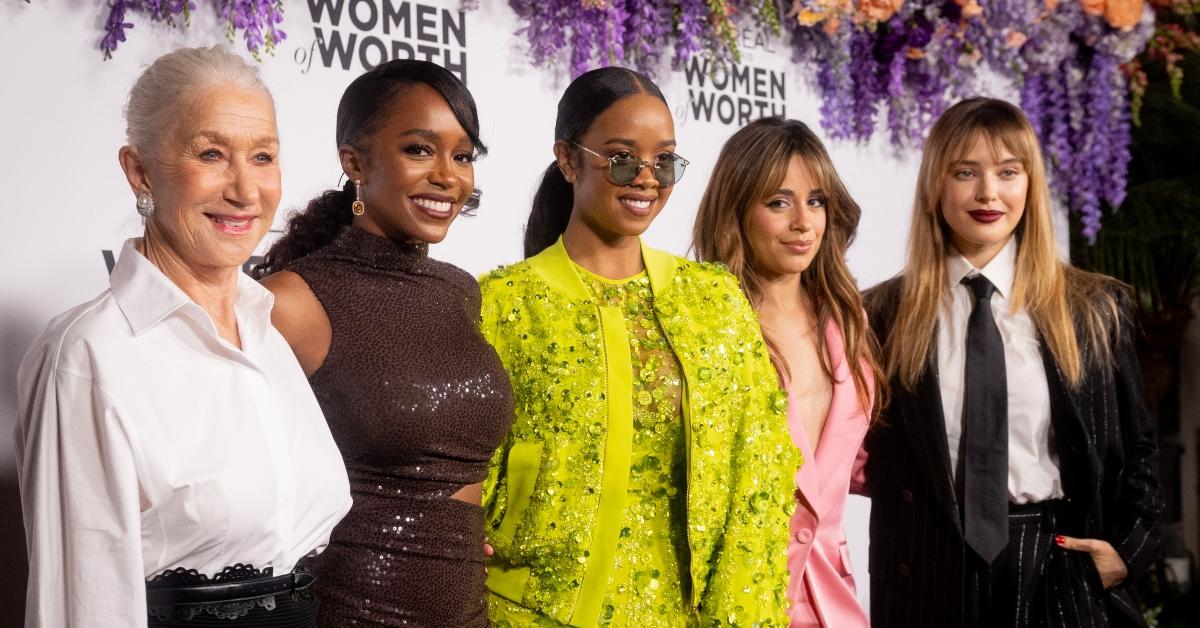 Article continues below advertisement
"It all begins with Black women, let's start there," Aja said. "We have been the backbone, we have put in the work."
"So we have to be able to last ... we have to be able to continue," she added. Aja wants to be an example for her son of how important it is to "give as much as he can so that change can occur," while still making it a priority to "take care of himself."
"What we cannot do is sacrifice all of our energy to it," Aja added. "And we cannot allow our Black women to sacrifice all of their energy to it, or else we will have nothing left to give. Because it's a long game, self-care is a component that is necessary in our fight for social justice," Aja said. "It's crucial. Because if we're not there, who's gonna carry on the fight?"
Nominations for L'Oréal's Women of Worth campaign close on Wednesday, March 8. Learn more here!