Aaliyah and Damon Dash's Relationship Timeline: Their Love Story Was Tragically Cut Short
Damon Dash still keeps his love for Aaliyah and her legacy alive years after her untimely death in August 2001. Inside their relationship timeline.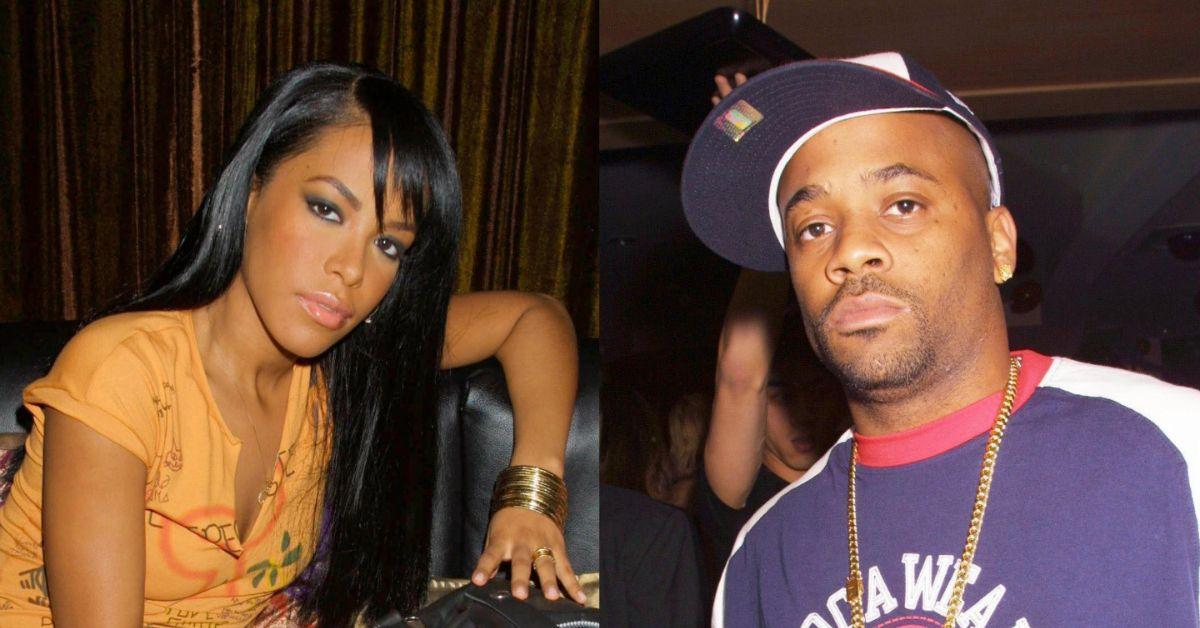 More than 20 years have passed since singer, dancer, and actress Aaliyah Houghton died at age 22. On Aug. 25, 2001, Aaliyah and eight other people died during a one-hour flight from the Bahamas to Miami. Aaliyah had spent several days in the tropics while shooting the video for her single "Rock the Boat."
Article continues below advertisement
When she died, the "One in a Million" singer left behind many loved ones and fans who adored her talent and personality. Before Aaliyah died, she found love with producer and Roc-A-Fella's co-founder Damon Dash.
Aaliyah and Damon's relationship delighted hip-hop and R&B music fans worldwide but ended sooner than they hoped. Let's look back at Aaliyah and Damon Dash's relationship timeline.
Summer 2000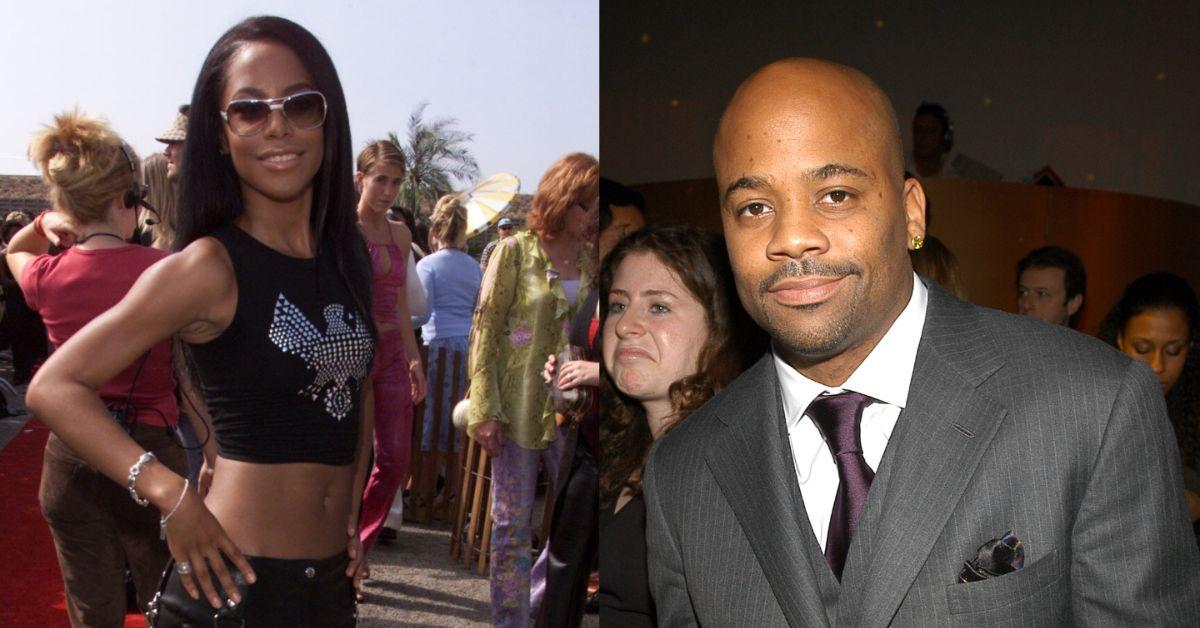 Aaliyah and Damon met in the summer of 2000 at a basketball game when she was 21 and he was 29. When Damon first saw her, he was instantly impressed by the singer's style.
"We met at a basketball game, but that was her as 'Aaliyah,"' he recalled to Entertainment Tonight of Aaliyah's fame. "She had on a basketball jersey, and I just looked at her," he recalls. "I was young, kind of, like an artist, just saw her as one."
Article continues below advertisement
Aaliyah and Damon's mutual accountant, Barry Klarberg, went on to introduce them.
"But then she was in [Klarberg's] office, and I was like, 'Who is that?"' Damon continued. "'Cause when you would see her, she would look different every time, you know? She had different angles; it was crazy. So from there, we started to kick it."
Article continues below advertisement
July 2000
Months later, another mutual friend would play matchmaker for the couple. After the basketball game, Damon and Aaliyah connected again with the help of his friend, model Natane Adcock. According to Showbiz Cheat Sheet, Natene introduced them again, which allowed Damon to date "the coolest girl that ever graced the planet." He also ET that their bond grew even tighter when they read Gary Zukav's book The Seat at the Soul together.
Article continues below advertisement
In July 2000, Aaliyah and Damon attended Diddy's Fourth of July party on July 2, with Diddy and his girlfriend at the time, Jennifer Lopez, per the Daily Mail. Damon's Roc-A-Fella business partner Jay-Z also posed with the group. Throughout the years, Damon claimed Jay pursued Aaliyah before dating Beyonce.
Article continues below advertisement
May 2001
Once they became an official couple, Aaliyah and Damon's relationship moved quickly. Although they had hectic careers, they created a "serious connection and a union" in a short time, as Damon told ET. The couple reportedly even began discussing marriage six months into the relationship.
In May 2001, Aaliyah surprised her man for his 30th birthday. She hosted a star-studded event in New York City and included the "who's who" of early 2000s pop culture.
Article continues below advertisement
August 2001
By summer 2001, Aaliyah and Damon had become, in his words, "inseparable." When they weren't on the road for an album or a feature film, Aaliyah spent most of her time at Damon's mansion that he shared with Jay-Z. The Romeo Must Die actress reportedly visited her boyfriend for what would be their final time weeks before her death.
Article continues below advertisement
In August 2001, Aaliyah left the states to shoot her music video for "Rock the Boat." Before she left, Damon said his girlfriend didn't have a good feeling about getting on the plane to Miami. During a phone conversation, Damon advised Aaliyah not to take the flight, but she refused due to her work schedule.
Article continues below advertisement
Aaliyah and the other passengers crashed in the air one minute after the flight took off. When officials came to the site, Aaliyah was pronounced dead on the scene.
Several days after the crash, Damon expressed the heartbreak of losing the woman he thought he would marry.
Article continues below advertisement
"She was the best person I ever knew. ... I never met a person like her in my life," Damon told MTV News three days after Aaliyah's death. "Every day that we were together, we cherished. Every memory — every day was a special event, whether it was going to a store or going to a movie, or just sitting in a house. Wherever we were was like our own little party, in our own little world."
Article continues below advertisement
Damon also revealed he and Aaliyah planned to marry after she filmed The Matrix, which she booked before she died, stating, "We were definitely gonna be married. As soon as she had time, we were getting married — like after The Matrix," he said. "She was the one — she was definitely the one for me. It wasn't an official proposal; we had just talked about it, you know?"
Article continues below advertisement
Following Aaliyah's death, Damon has been protective of her legacy.
In the years proceeding Aaliyah's death, the exact cause of the plane crash remains unknown. It was reported that the plane had exceeded its maximum weight limit. Then, an autopsy found that the plane's pilot, Luis Morales II, had cocaine and alcohol in his urine before the crash, per The Daily Beast. The pilot also reportedly forged his license to fly the aircraft, per the New York Post.
Article continues below advertisement
The 2021 book Baby Girl: Better Known as Aaliyah by Kathy Iandoli quoted a witness who claimed that Aaliyah's team drugged her before putting her on the flight. Aaliyah was known to be an anxious flyer, and the witness said she'd voiced concerns about boarding the plane when learning about the weight limit being exceeded.
While fans may never know what happened on Aug. 25, many people who knew and loved her keep her memory alive.
Throughout the years, Damon had protected Aaliyah's legacy, especially when her previous secret marriage to R. Kelly resurfaced in 2021. Damon said he's fortunate that Aaliyah's fan base is still strong, and he still sees her likeness decades later.
Article continues below advertisement
"I was reflecting [that] there hasn't been one day since she's passed, not one in the 20 years, that I haven't either heard her name, heard her record, or seen a picture of her," he said of Aaliyah's legacy. "Every single day, she's present in my life, and I feel lucky for that."