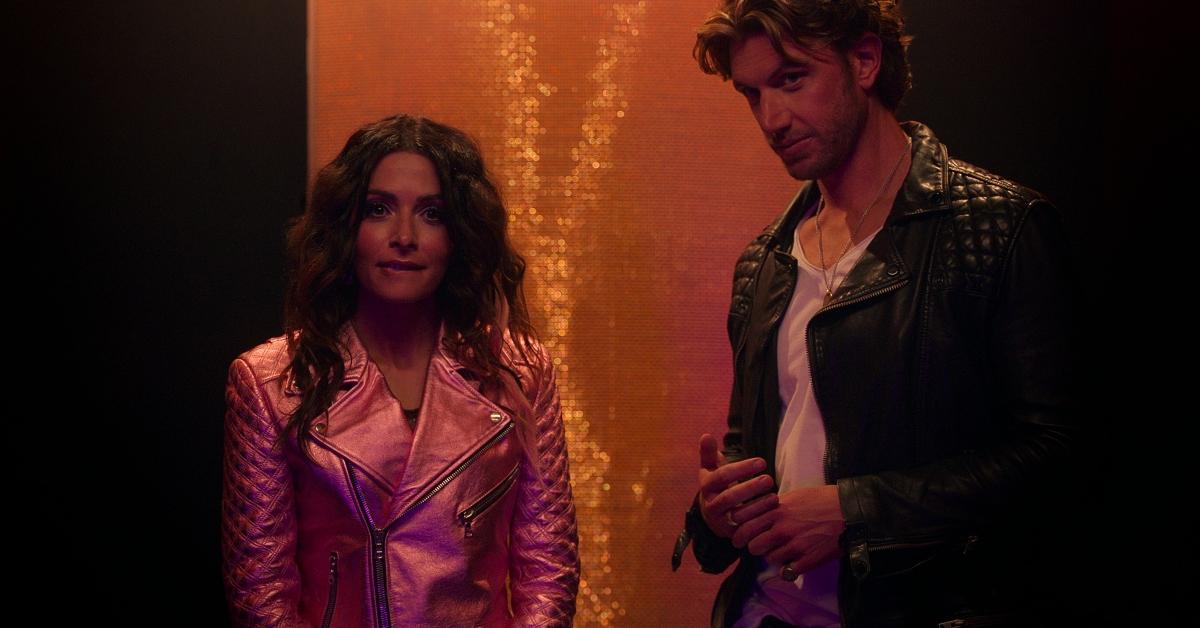 Adam Demos and Sarah Shahi Started Dating After Meeting on the Set of 'Sex/Life'
When Season 1 of Sex/Life dropped on Netflix in June 2021, it lured in viewers with its wide range of sex scenes and colorful storylines.
The comedy-drama series follows Billie (Sarah Shahi), a one-time psychology PhD who abandoned her wild youth for white-picket-fence suburbia and a prototypical "perfect" husband, Cooper (Mike Vogel). The show explores her erotic fantasies with an old flame, Brad (Adam Demos), as she journals about her former sex-capades as an escape from her mundane life.
Article continues below advertisement
However, what some viewers might not know is that Sarah and Adam from Sex/Life are real-life partners. Let's take a closer look at their relationship in honor of the release of Season 2.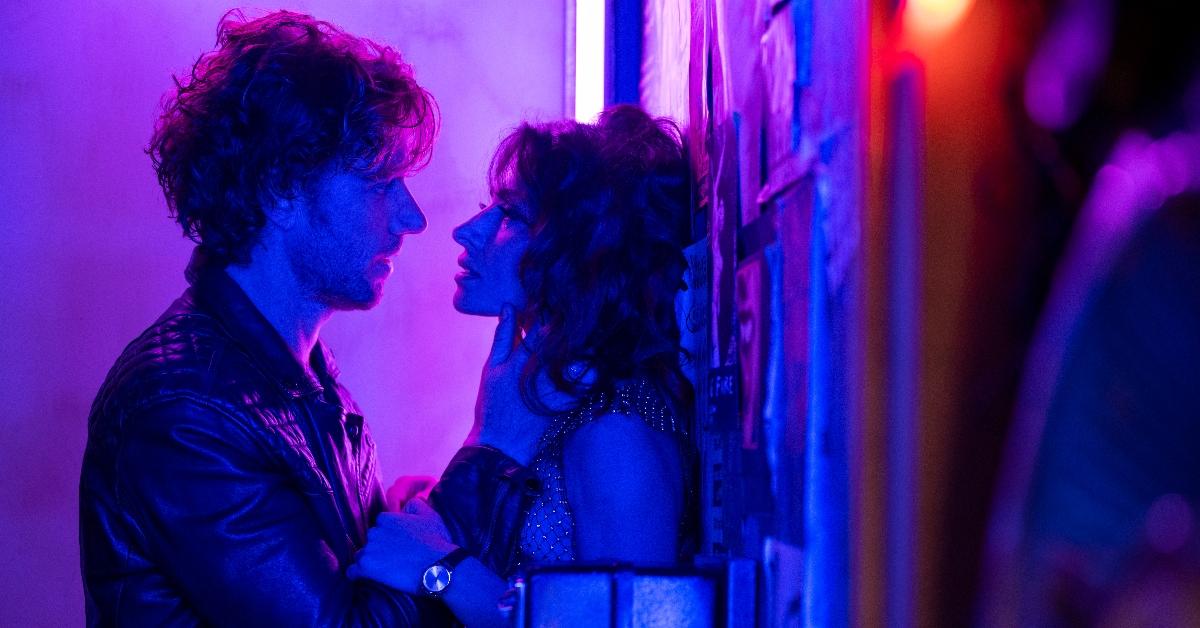 Article continues below advertisement
Sarah Shahi and Adam Demos first met on the set of 'Sex/Life.'
Sex/Life captures the disastrous implications of Billie's attachment to her ex, Brad — a hedonistic record producer with an irresistible Australian accent — has on her stable (but at times unexciting) marriage with Cooper.
The sex scenes play a crucial role in the narrative's unfolding, for they illustrate the differences between Billie's relationship with her husband, Cooper, and her adventure-hungry ex, Brad. As Adam Demos, one of the lead actors, revealed in a recent interview with ET Canada, they didn't attend chemistry readings in advance. He and Sarah immediately hit it off, however. Their dynamic is partly what makes Sex/Life intoxicating.
Article continues below advertisement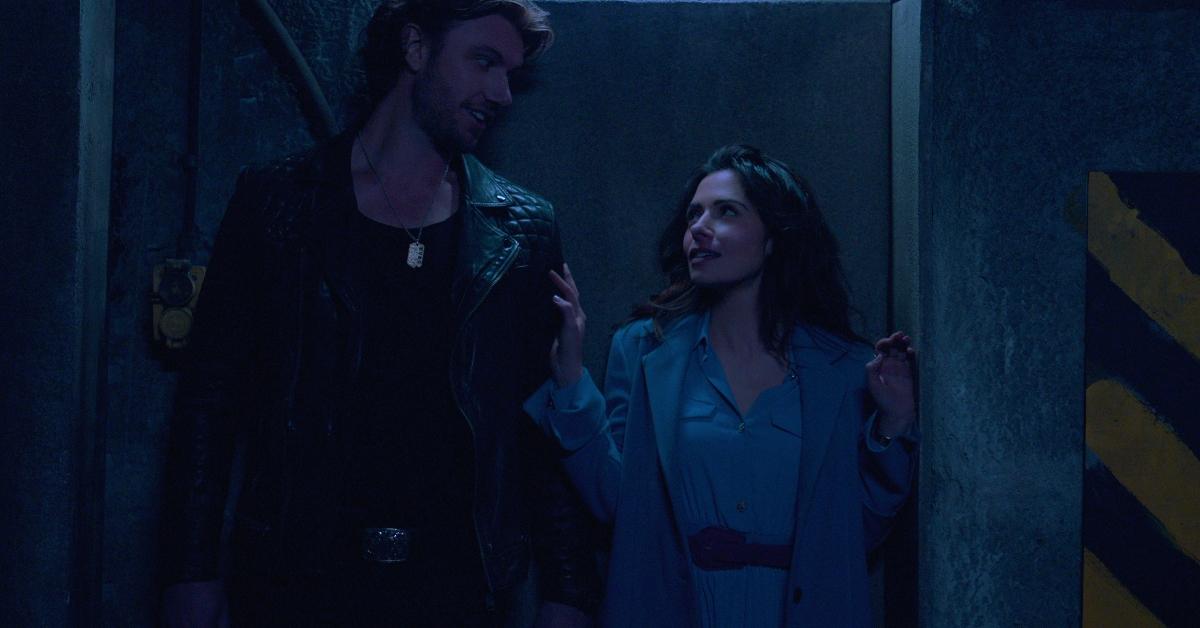 "It's weird that we didn't do a chemistry read for a show like this," Adam said. "But it's worked out pretty well."
Things soon started to blossom off-screen between Adam and Sarah, and they are now in a happy relationship. As Sarah told People, she immediately knew that she wanted more after they got talking in the makeup trailer, and they have been practically inseparable ever since.
Article continues below advertisement
"When I first met Adam, I was really blown away with him," she said. "We met in the makeup trailer and we just got on instantly. We had the exact same taste in music. We had the same taste in whiskey and tequilas, and I was really blown away by him just as a person and all I knew was that I wanted more."
Article continues below advertisement
Are Sarah Shahi and Adam Demos still together now?
Yes, it appears that Sarah and Adam are still dating today.
Sarah hasn't posted a photo with Adam on Instagram since June 2022, but if you look more closely, Adam has commented on the majority of her recent posts. Meanwhile, over on Adam's Instagram grid, Sarah is a regular presence in his photos.
Article continues below advertisement
Sarah Shahi was previously married to Steve Howey.
Before she started dating Adam, Sarah was married to actor Steve Howey from 2009 to to 2021. Sarah and Steve welcomed three children during their marriage: a son named William Wolf, and twins named Violet Moon and Knox Blue.
Adam and Sarah met back in 2004 on the set of Reba — but separated in May 2020 when Steve filed for divorce.
In a June 2021 interview with Us Weekly, Sarah opened up about the ways in which she could relate to her Sex/Life character.
"I'm a mother of three incredible children myself and having been in a long-term relationship in the past, I often found myself questioning some of the things that Billie was questioning — her desire for sort of this sexual freedom and liberation that she was feeling."
Season 2 of Sex/Life drops on Netflix on March 1, 2023.