The Internet Is Howling Over the Irony of Lea Michele Witnessing Alex Newell's Tony Win
The internet's obsession with the beef between Alex Newell and Lea Michele has reignited thanks to the 2023 Tony Awards. What happened?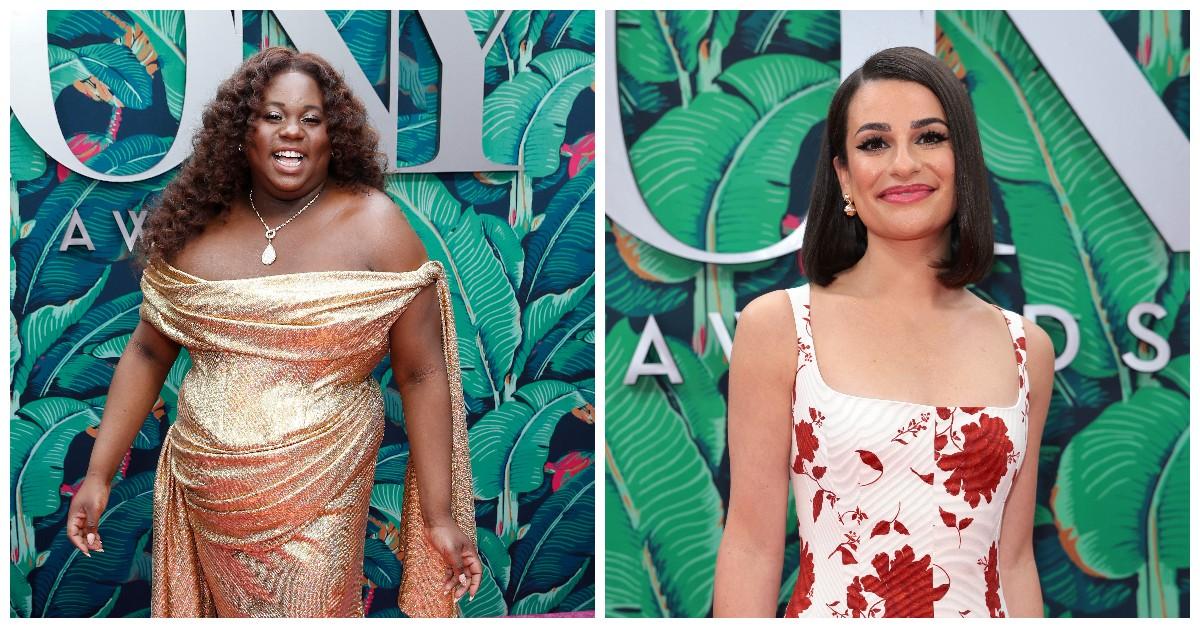 If you want drama, look no further than the Broadway scene. Theater kids know how to make a scene, both on and offstage. So it's no surprise that behind the scenes of the 2023 Tony Awards that some beef needed to get squashed. And it's even less surprising that that beef is associated with the drama queen herself, Lea Michele.
Article continues below advertisement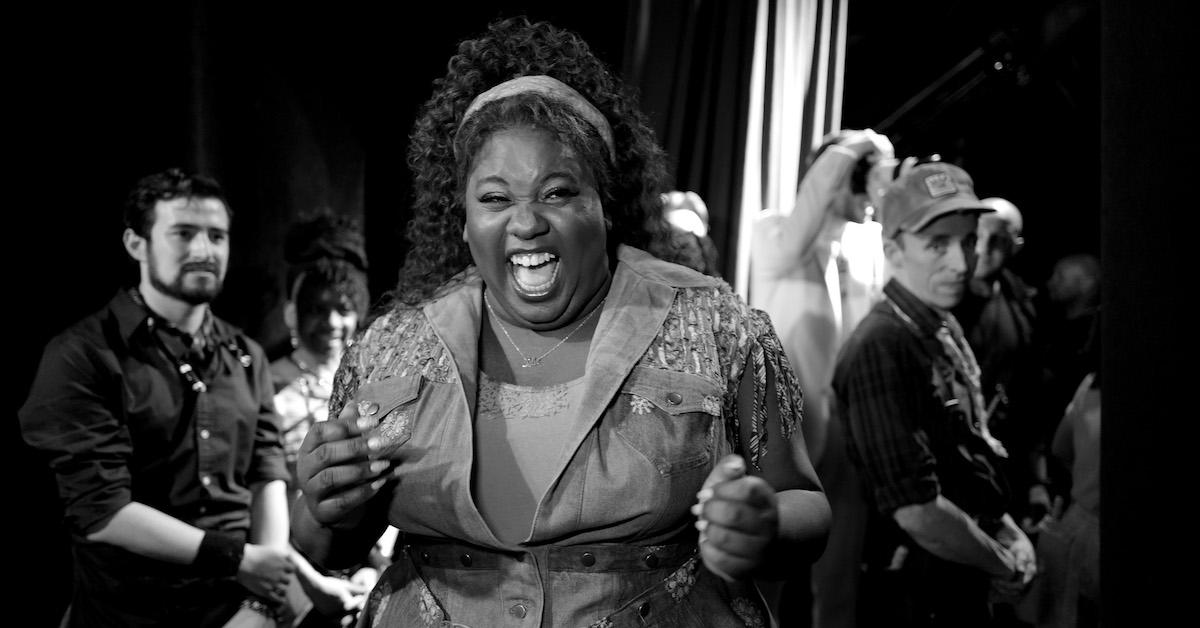 Article continues below advertisement
Lea Michele and Alex Newell's beef was reignited at the 2023 Tony Awards.
Fans quickly remembered the beef between Tony-winner Alex Newell and Broadway star Lea Michele on Twitter with several hilarious tweets. One tweet said, "Lea Michele was in the room when someone else from Glee won a Tony." Another said, "The WAY Alex Newell just WALKED BY Lea Michele… Kicked up that DUST [crown emojis]."
Article continues below advertisement
Some people even said that Alex called Lea out for being racist, but that's not quite what happened. Back in 2020, during the height of the Black Lives Matter movement, Lea tweeted her support. However, one of her former Glee costars, Samantha Wire, wrote back in a since-deleted tweet (via Entertainment Weekly):
"LMAO REMEMBER WHEN YOU MADE MY FIRST TELEVISON [sic] GIG A LIVING HELL?!?! CAUSE ILL NEVER FORGET. I BELIEVE YOU TOLD EVERYONE THAT IF TOU [sic] HAD THE OPPORTUNITY YOU WOULD 'S--- IN MY WIG! AMONGST OTHER TRAUMATIC MICROAGRESSIONS [sic] THAT MADE ME QUESTION A CAREER IN HOLLYWOOD..."
Article continues below advertisement
This prompted several other Glee cast members, including Alex, to respond in support of Samantha's claims. Alex tweeted the RuPaul's Drag Race "Get her, Jade" meme, and Dabier tweeted that Lea "WOULDNT [sic] LET ME SIT AT THE TABLE WITH THE OTHER CAST MEMBERS CAUSE 'I DIDNT [sic] BELONG THERE.'"
Article continues below advertisement
It's a known rumor that Lea didn't treat her fellow Glee cast members well, so it's unclear if there's any further beef between Lea and Alex beyond Lea's general mistreatment. Even still, fans are enjoying the fact that Lea has never won a Tony and was ineligible for one at the 2023 Tonys since she replaced Beanie Feldstein in Funny Girl.
Lea and Alex seem to have squashed their beef.
At the time of the accusations against Lea, she made a statement sharing her intent to learn more and to be kinder to those around her. She agreed that she made some mistakes in the past and hopes she'll be better going forward. So when Alex won their Tony, Lea was one of the first to stand up and applaud her former castmate.
Article continues below advertisement
Lea later shared a selfie of her and Alex smiling at the Tonys! If there were any hard feelings, they both seem to have worked past them. It's easy to forget that when Alex and Lea were in Glee, many cast members were in their teens or early twenties. We all made mistakes back then! Even still, Alex's Tony win for Best Featured Actor in a Musical in Shucked isn't about Lea. It's about Alex, so let's celebrate them!