Was Amber Heard Caught Posing for a Crying Photo on the Stand? A Body Language Expert Weighs In (EXCLUSIVE)
Think Amber Heard was just posing for that crying picture while on the stand? Body language expert Lillian Glass spoke with 'Distractify' — and she agrees.
In the historic ongoing defamation trial between Amber Heard and Johnny Depp, Amber herself hasn't been painted in the best light. While her team of attorneys continually drops the ball in their arguments, the internet appears to stand staunchly against Amber as more details of her alleged abuse of Johnny are brought to light. Amidst the tumultuous, largely one-sided court case, people seem to have caught Amber Heard posing for a crying photo while testifying.
Article continues below advertisement
The case of Depp v. Heard places the two Hollywood stars against each other in a defamation lawsuit. Amber had previously accused Johnny of physical abuse during their romantic relationship, going so far as to publish a Washington Post op-ed in 2018 about her experience. Johnny has since alleged that Amber had been the abuser instead. The evidence certainly seems stacked against her, and the internet has largely sided with Johnny on the matter. But how far is Amber willing to go to curry some sympathy?
Distractify reached out to body language expert Dr.Lillian Glass, author of The Body Language of Liars, and asked what her read on Amber's behavior is. She had some incredibly interesting insights to share!
Article continues below advertisement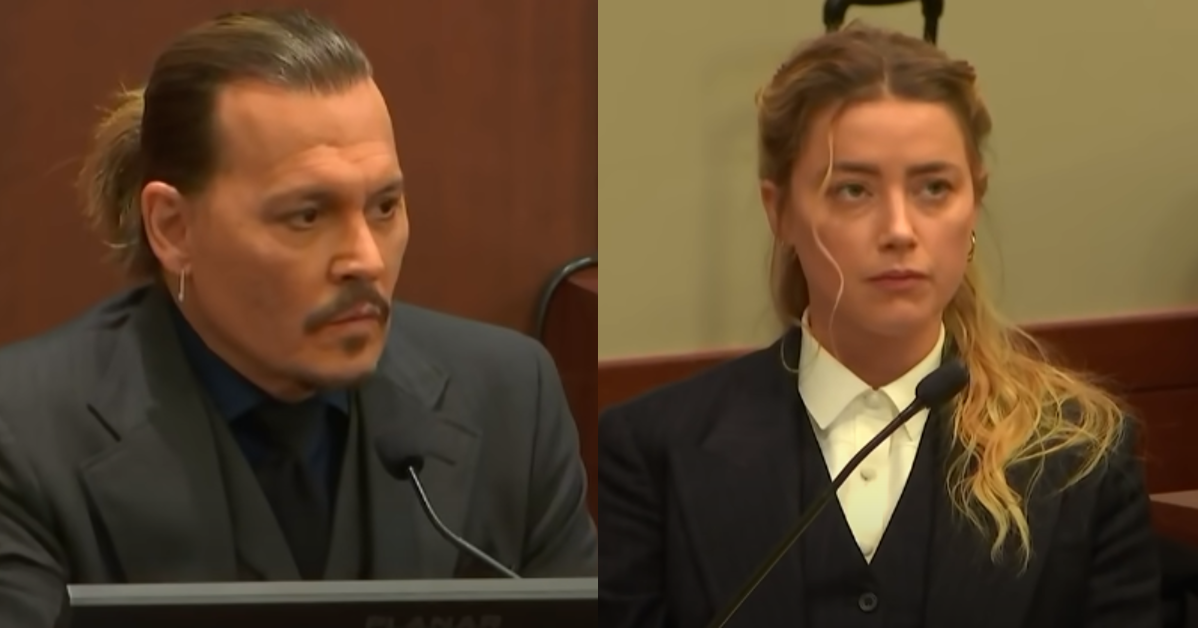 Was Amber Heard caught posing for a crying photo during her testimony?
Amber has recently taken the stand in the trial, detailing her accounts of abuse at the hands of Johnny Depp. During one instance of her testimony, people on the internet seem to have caught the actress actively posing for a photograph that depicts her crying. Reportedly, Amber goes to wipe her nose with a tissue, notices a photograph ready to snap a pic, and pauses deliberately until the photographer can get a good shot. Plenty of people have clipped this particular moment to use against her.
Article continues below advertisement
"You see the flash happen right there?" streamer Asmongold comments while watching the clip. "So it's obvious that she made eye contact with the photographer. Man, that really is something."
Article continues below advertisement
Dr. Lillian Glass agrees. "Yes, she posed for sure," Dr. Glass told Distractify. "[She] had no liquid in her eyes or nose, [and] she never blew her nose, just put the Kleenex to her nose and kept there. She snuck a peek at the camera to make sure they had the shot."
Dr. Glass also pointed out that pausing for a few seconds with a tissue to one's face obviously isn't how most people blow their nose. "If anyone had a Kleenex to their nose, they would blow it, not keep it there, unless there was a chronic drip — and if there is a chronic drip, then the Kleenex would have been there consistently."
Article continues below advertisement
Many of the people of Twitter seem to agree. While some Twitter users are leaving room for doubt, many believe that Amber used the opportunity to sneak in a photo op while on the stand.
"OMFG," one person tweeted. "Freeze, wait for flash, pose, resume fake testimony."
While the detail seems relatively minor and largely ambiguous in nature, it certainly doesn't help Amber's case in the court of public opinion.
Reporting by: Gabrielle Bernardini