From the DMs to Cheating Rumors: Exploring Angela Simmons and Yo Gotti's Relationship
Angela Simmons and Yo Gotti's romance has been #goals for those hoping to snag their longtime crush. Now, the couple has faced breakup rumors.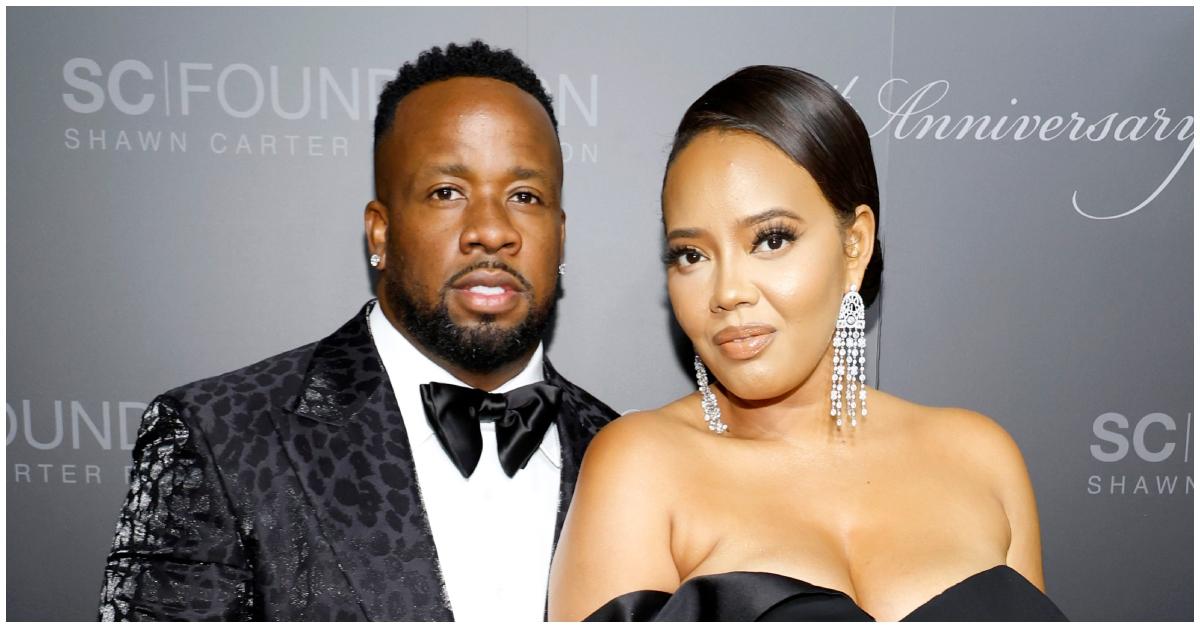 The Gist:
Angela Simmons and Yo Gotti confirmed their relationship in January 2023.
Yo Gotti has declared his affection for Angela since 2015.
After nearly a year together, rumors have swirled the couple broke up due to Gotti allegedly having another woman.
Article continues below advertisement
Entrepreneur, mom, and certified Instagram baddie Angela Simmons has successfully made a name for herself outside of her father, legendary rapper Rev Run of Run D.M.C's famous name. In addition to admiring her boss moves, those who follow Angela are equally invested in her interpersonal relationships. Throughout her fame, Angela has been transparent about her past romances with rapper Bow Wow and Sutton Joseph Tennyson, her late ex and the father of her child, Sutton Jr.
However, in 2023, Angela confirmed she had become smitten with someone no one saw coming, except maybe those who believe in the power of manifestation.
After declaring her his crush for nearly a decade, rapper Yo Gotti got his wish when he and Angela told the world they were an item. Since then, fans of the pair have applauded Gotti for successfully shooting his shot at the girl he name-dropped in one of his biggest songs. But, like many celebrity pairings, Angela and Yo Gotti have received rumors that they may be headed for Splitsville.
Before diving into the cheating and breakup rumors, let's return to where Angela and Yo Gotti's love story began. Here's the couple's entire relationship timeline!
October 2015 — Yo Gotti admits he "got a crush on Angela. Simmons."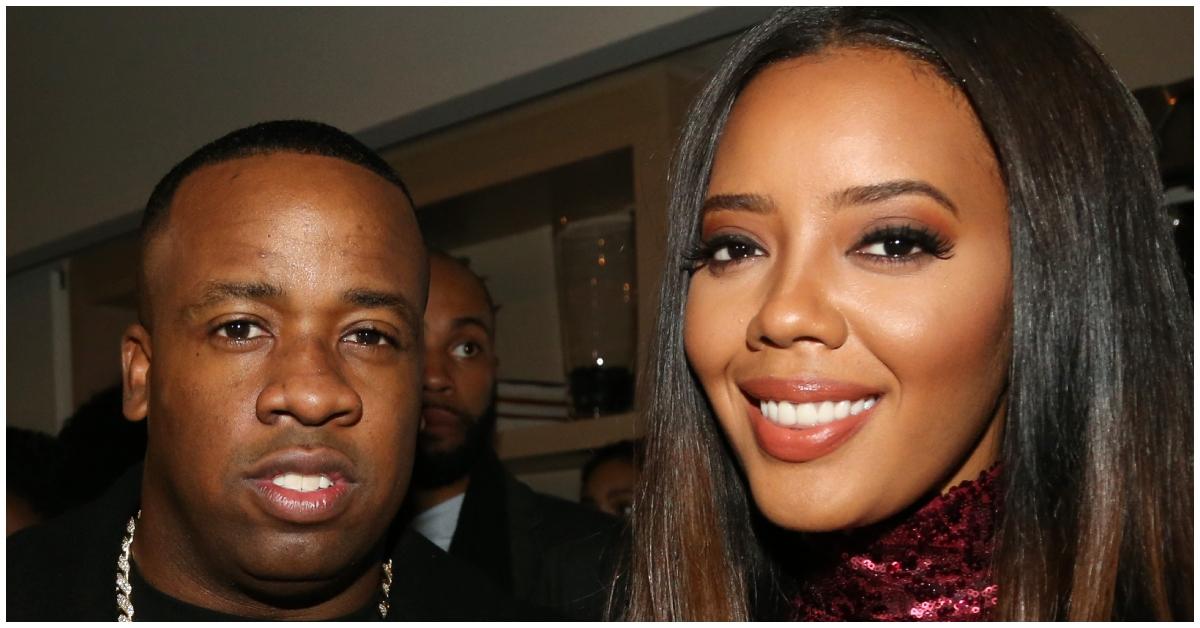 Many notable bombshells like Halle Berry and Nia Long know a thing or two about having their name in a rapper's mouth. In October 2015, Angela joined the list of celebrity women referenced in a song when Yo Gotti released his hit tune, "Down In the DM."
Article continues below advertisement
Article continues below advertisement
In the song, Gotti mentioned that he had recently followed Angela on social media and had become smitten with what he saw. To get his crush's attention, Gotti calls out Angela by first and last name, stating, "And I just followed Angela Simmons/ Boy, I got a crush on Angela Simmons/ They like, 'D--- Gotti, you bold'/ F--- it, I'm gon' let the world know."
Article continues below advertisement
October 2022 — Angela and Gotti spark dating rumors after sharing similar Instagram posts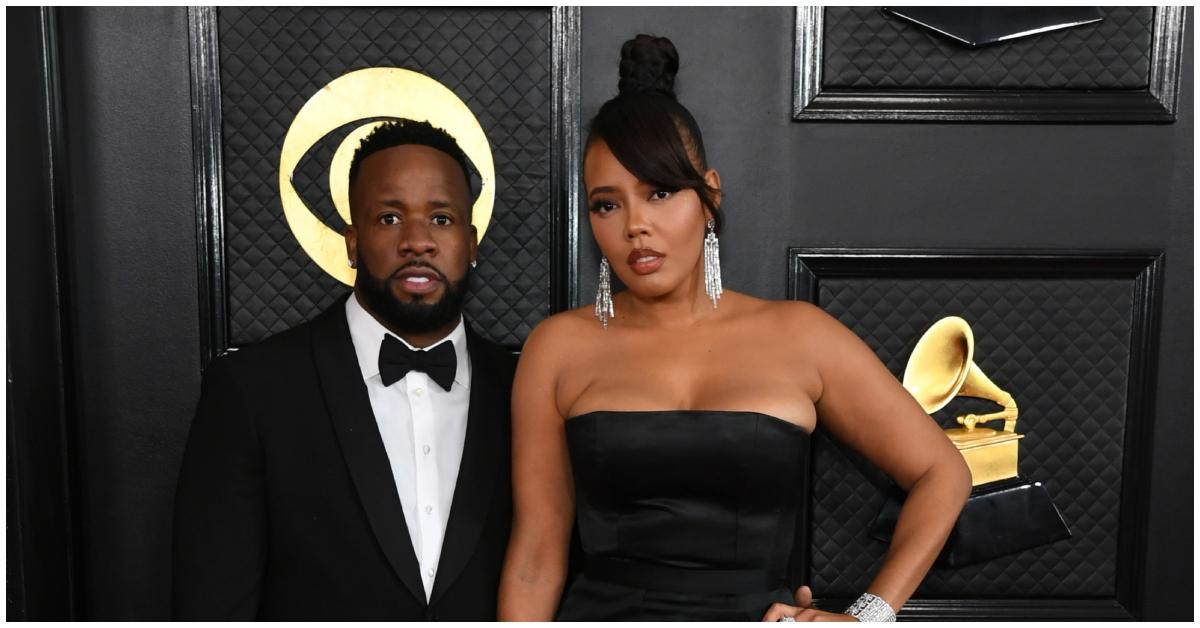 After Yo Gotti's initial public adoration for Angela, the rapper continued referencing her in his songs, including his 2017 track, "Save It for Me," when he mentioned she had been "cuffed" by her boyfriend then, Sutton. Despite not being with her romantically, Angela often acknowledged Gotti's persistence, and they eventually became friends, though Gotti always made it clear that he wanted to be more.
Article continues below advertisement
In October 2022, Angela quietly confirmed that Gotti got the wish he had been waiting on for seven years. According to Paper Magazine, the pair turned heads when they posted similar Instagram Story posts in Paris and Dubai. While they didn't confirm they were an item after posting the photos, fans were stunned to see Gotti's persistent lust for Angela finally pay off.
Article continues below advertisement
Article continues below advertisement
January 2023 — The couple confirms it does go down in the DM.
Article continues below advertisement
A few months after keeping coy about their blossoming romance, Angela confirmed that she and Gotti were dating. On New Year's Eve 2022, the former Pastry CEO posed with the "Rake It Up" rapper as they wore all-black formal attire and sat in a luxury car.
Underneath Angela's new boyfriend launch, she wrote a short yet heartfelt message to Gotti for the world to see.
"You are all I need and more ❤️," she wrote in her post.
Article continues below advertisement
August 2023 — Angela Simmons stars in Yo Gotti's music video.
Angela and Gotti's pairing proved that many men residing in women's DMs will eventually wear them down. Immediately after they announced they were together, Angela continued posting some of their precious moments on Instagram. In August 2023, the couple's relationship had a full circle moment when Angela starred in Gotti's music video for his song, "The One."
Article continues below advertisement
In the video, Angela plays Gotti's love interest as multiple scenes show them shopping, wearing matching bathing suits in a gorgeous pool, and engaging in more lovey-dovey behavior. The video instantly went viral and seemed to stamp them as a power couple.
Article continues below advertisement
September 2023 — Angela calls Gotti her "best gift" on her birthday.
One month after their music video collaboration, Angela and Gotti celebrated Angela's 36th birthday in Turks and Caicos. On Sept. 20, 2023, Angela posted several photos from her birthday bash, which included all-pink aesthetics. In the first photo of the slideshow, Angela hugged Gotti's neck as an array of pink flower bouquets acted as their backdrop.
"My best gift is you," Angela captioned the post, seemingly referencing Gotti.
Article continues below advertisement
October 2023 — Rumors swirl that Yo Gotti cheated on Angela Simmons.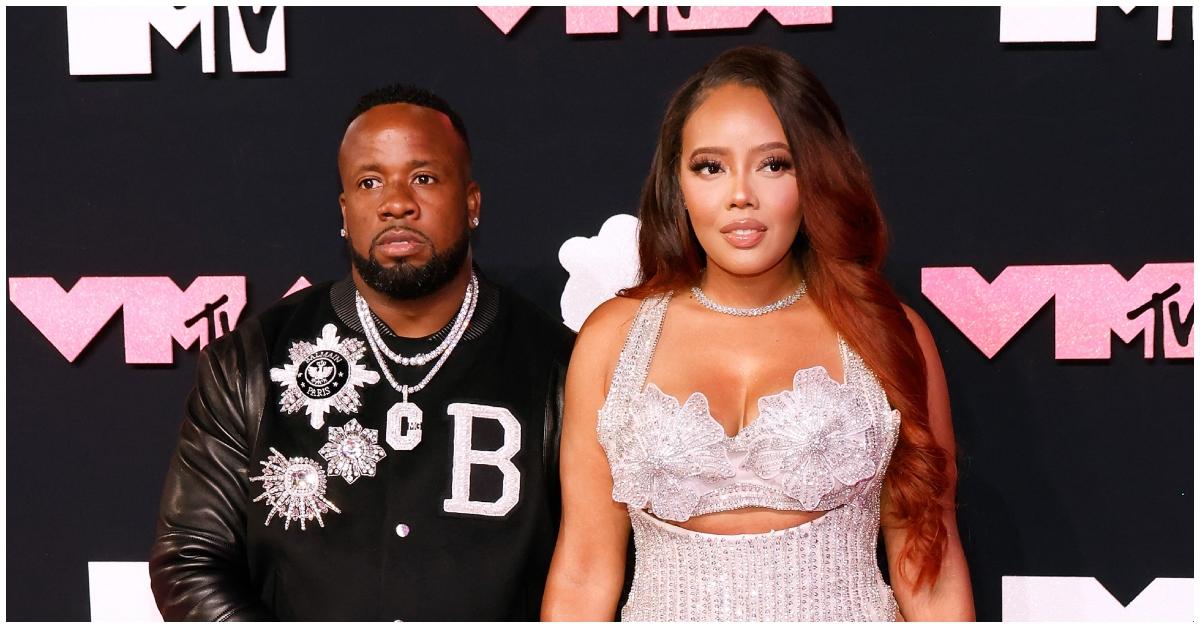 Say it ain't so! After a year or so of dating and multiple years of chasing her down, rumors swirled in October 2023 that Gotti may not be as into Angela as we all believed.
On Oct. 20, a gossip site called Gossip of the City posted on X, formerly Twitter, that Gotti allegedly has someone outside his and Angela's relationship. According to the page, the rapper spent time with his "nurse boo" and apparently neglected to invite Angela.
Article continues below advertisement
Article continues below advertisement
"Either Gotti and Angela broke up, or she is getting cheated on because he was with his nurse boo in Vegas last week at the Aria hotel," the X post read.
Article continues below advertisement
Gossip of the City also posted Gotti's reported mystery woman and called the woman "his real love."
Article continues below advertisement
While neither Angela nor Gotti have confirmed the breakup or cheating rumors are true, the allegations claim Gotti distanced himself from Angela after TMZ reported she owes an estimated $48,000 in back rent from a New Jersey penthouse she rented in 2019.