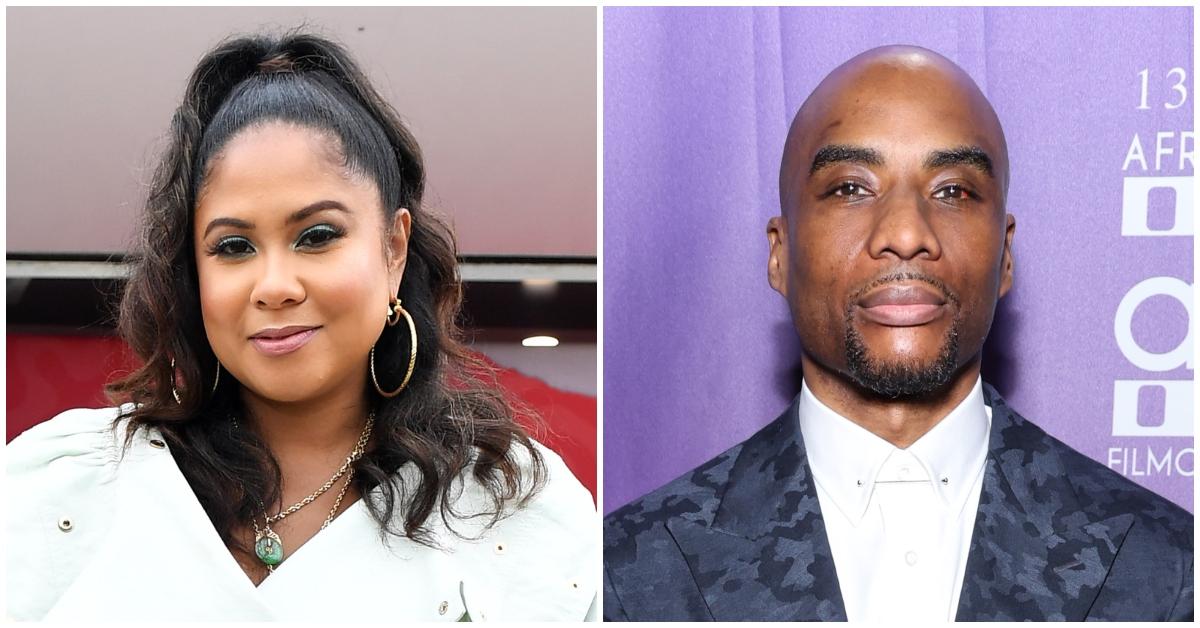 Angela Yee and Charlamagne tha God Feuded Before She Landed Her Own Show
Article continues below advertisement
Together, the trio landed a nationally syndicated deal with iHeartRadio, and now have over 8 million listeners. The show is also responsible for multiple viral interviews with current and legendary celebrities.
Angela's reveal came after she posted a cryptic tweet on Tuesday, August 9, stating, "The Breakfast Club as you know it is officially over." The ending wasn't surprising for some fans, as she and Charlamagne were at odds for years. Here's a look at Angela and Charlamagne's feud and whether it's the reason she's leaving The Breakfast Club.
Article continues below advertisement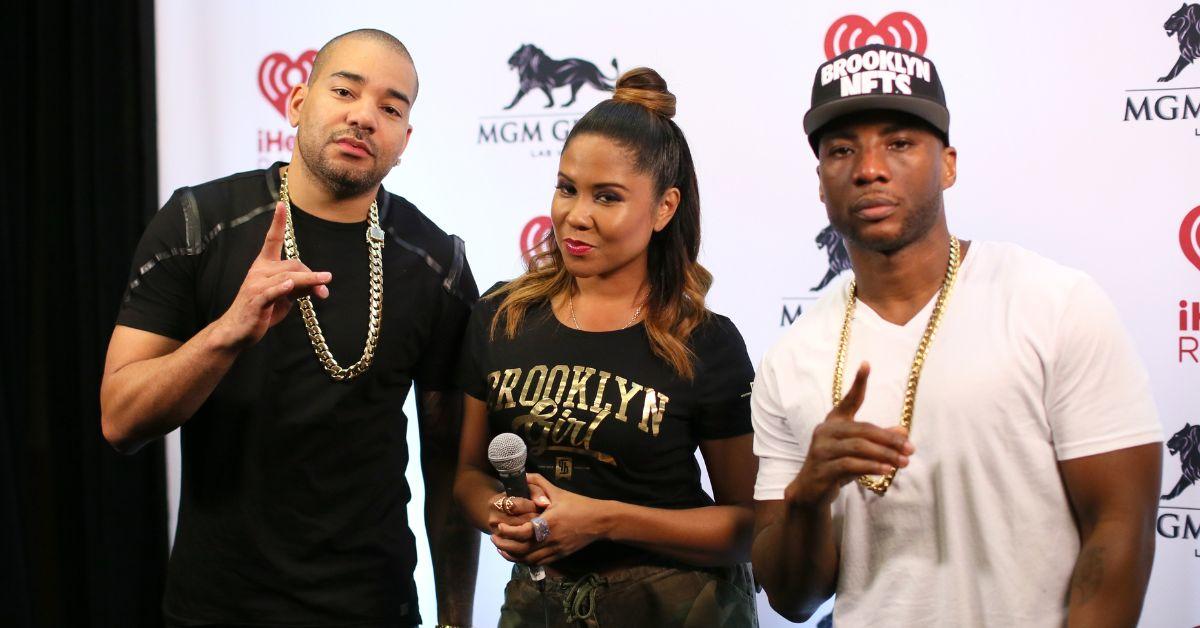 Inside 'The Breakfast Club' hosts Angela Yee and Charlamagne tha God's feud.
Over the years, The Breakfast Club's listeners have listened to Angela, Charlamagne, and Envy's friendly banter. The hosts enjoy poking fun at each other, but the jokes are seemingly just that. However, after eight years on the air, Charlamagne and Angela's relationship off-camera changed for the worse.
Article continues below advertisement
In October 2019, Charlamagne had a one-on-one interview with rapper Gucci Mane. Before their interview, Gucci was in a social media beef with Angela and Envy. Gucci claimed in an Instagram post that Angela and Envy got him "banned" from the show after he accused Angela of trying to have sex with him, which she vehemently denied. During the interview, Gucci called Angela a "punk a-- b---h" to Charlamagne.
Article continues below advertisement
Following their interview, Angela became upset with Charlamagne for not defending her against Gucci. By January 2020, the Lip Service host confirmed that she and her co-worker weren't friends and planned to remain cordial for The Breakfast Club.
"We've always been the same. We work together; it is what it is," Angela told Variety of her and Charlamagne's relationship. "Like he said, we're co-workers. A lot of people have jobs where they don't necessarily love the people they work with; it's just a part of life. That's not the person you'd hang out with in real life."
Article continues below advertisement
Angela also revealed that the Gucci interview wasn't the first time she felt disrespected by her co-host.
"There's been a lot of experiences," she admitted. "The important thing is I've always been a responsible person. As a woman, too, you have to be a lot stronger," she said. "Things are always happening that if you let it bother you, you'll be mad all the time. It's hard not to [take things personally]."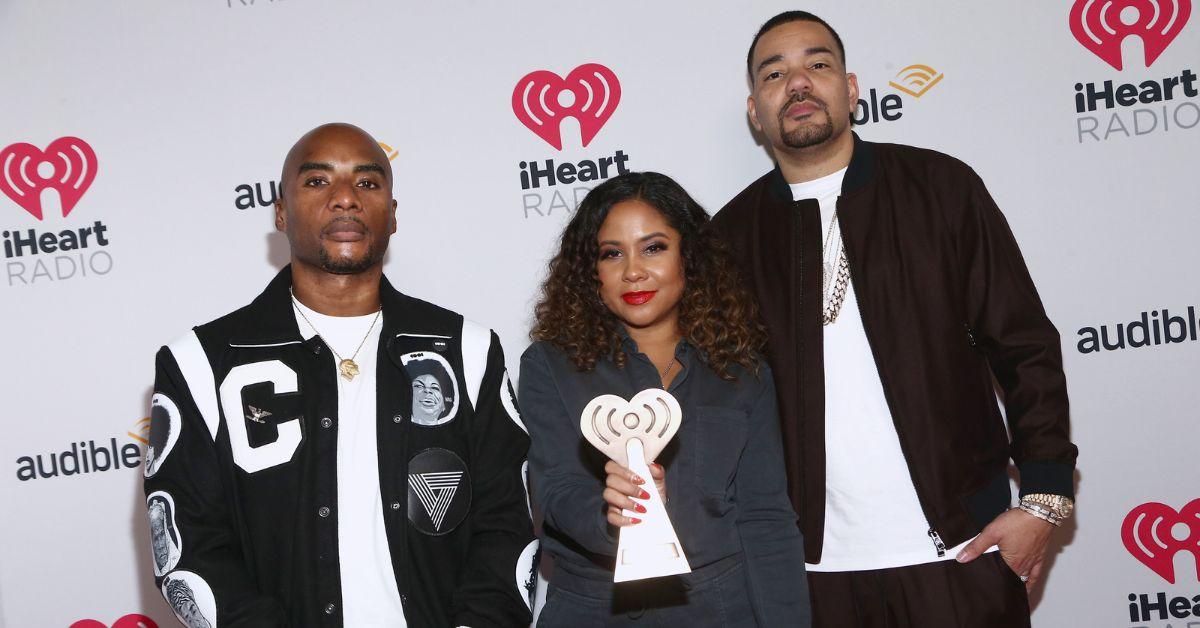 Article continues below advertisement
Charlamagne tha God apologized to Angela Yee during the coronavirus (COVID-19) pandemic.
Charlamagne and Angela's feud continued through 2020. However, the hosts were only in the same room for a few months until the coronavirus (COVID-19) pandemic caused them to film The Breakfast Club from home. Charlamagne stated in an interview with VladTV that his and Angela's distance made him reflect on his role in her and Gucci's beef.
"I can definitely see why Angela Yee would feel that way," Tha God's Honest Truth host said in September 2020 "It's nuance to everything."
Article continues below advertisement
The radio personality also believed he shouldn't be held "responsible" for what Gucci said. Nonetheless, Charlamagne said he apologized to Angela and hoped they could overcome their issues.
Article continues below advertisement
"I literally just apologized to Angela Yee for that," he revealed to Vlad. "I got genuine love for [Angela and Envy] because we created something historic. We built something historic.The Breakfast Club is literally going into the Radio Hall of Fame … Whether we are co-workers or friends, we're bonded together forever."
Since Angela, Charlamagne, and Envy returned to shoot the show in the studio, the hosts seem to be on good terms again. When Angela announced her exit on The Breakfast Club to host her own radio show, he and Envy applauded the move and wished their co-host much success.