Cousin Amy Is Disgusted by What Anna Duggar's Father Wrote in His Letter to the Judge
What did Anna Duggar's father's letter to the judge say? Amy Duggar encouraged Anna to divorce Josh, noting she was disgusted by what her dad wrote.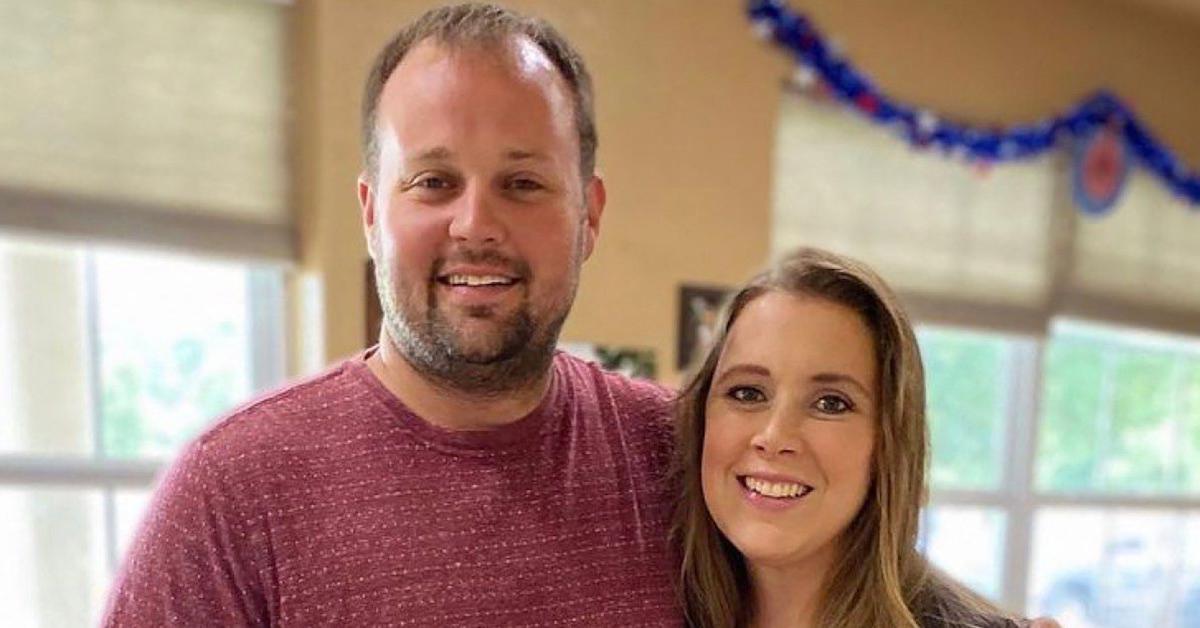 As Josh Duggar's sentencing date looms, both the prosecution and the defense have submitted a sentencing memorandum. Among the documents on the defense's side were character letters from friends and family members asking for leniency for the disgraced, eldest son of Counting On's Jim Bob and Michelle — and this included a letter from Anna Duggar's father Michael E. Keller.
Article continues below advertisement
There's nothing particularly extraordinary about this letter. However, a public message to Anna from Josh's cousin, Amy (Duggar) King ended up drawing a ton of attention to it. Keep reading to learn more about Amy's plea for Anna to divorce her husband, as well as what, exactly, Anna's father wrote to the judge.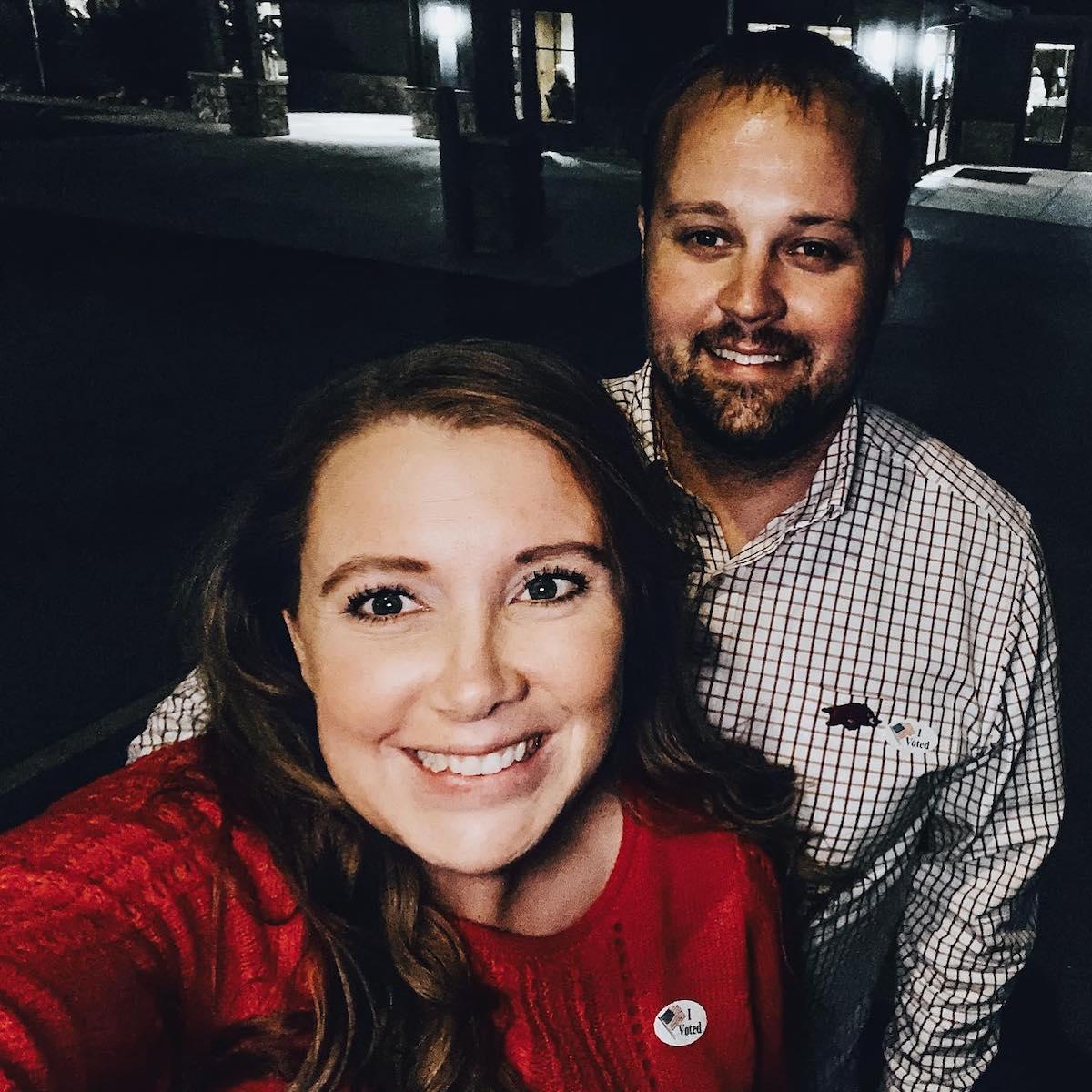 Article continues below advertisement
Amy Duggar publicly urged Anna Duggar to divorce Josh ahead of his sentencing.
"Anna, I feel for you. No woman wants to be in your shoes. You're faced with an impossible decision and you're being surrounded by the wrong kind of support," Amy began. "You've been taught since you were a child that marriage is forever and you prayed for God to send you a partner. You've constructed a life and a family with him. You didn't choose any of this, and your kids certainly didn't either."
Article continues below advertisement
She continued:
"I cried as I read the letter your own father wrote in support of your husband this week. It's no wonder you're struggling to know what to do to protect your own kids … You've obviously never had an example there. That's awful and I'm so sorry for that. But my Mom was a fierce protector and so am I. She showed me how to stand up and speak up. If no one else in your life is saying it, I need you to understand that there is no shame in divorcing Josh."
Article continues below advertisement
Amy went on to urge Anna to be a role model for her children and to choose for herself how history will remember her. Additionally, Amy expressed that she and her husband Dillon King were willing to help her out of the situation if needed.
"I know standing up to all of this seems impossible now, but as a mama, your instinct to protect your kids always has to be stronger than your fear," Amy concluded. "The only people you would upset by leaving are the ones willing to sacrifice you and your children's safety to protect Josh and his secrets."
Article continues below advertisement
What did Anna Keller's father's letter to the judge say?
So about that letter. In a handwritten message to Judge Timothy L. Brooks, Anna's dad Michael E. Keller wrote about Josh's character over the past 14 years he's known him. Michael described his son-in-law as "very gentle, kind, and polite to everyone," and even described a time when Josh paid for half of a customer's new transmission for a truck purchased at Josh's car lot that wasn't under warranty.
Article continues below advertisement
Michael's letter to the judge concluded: "Please be merciful to this young man that has a wife and seven children that love him and need him. He is a truly fantastic daddy and he truly loves his family."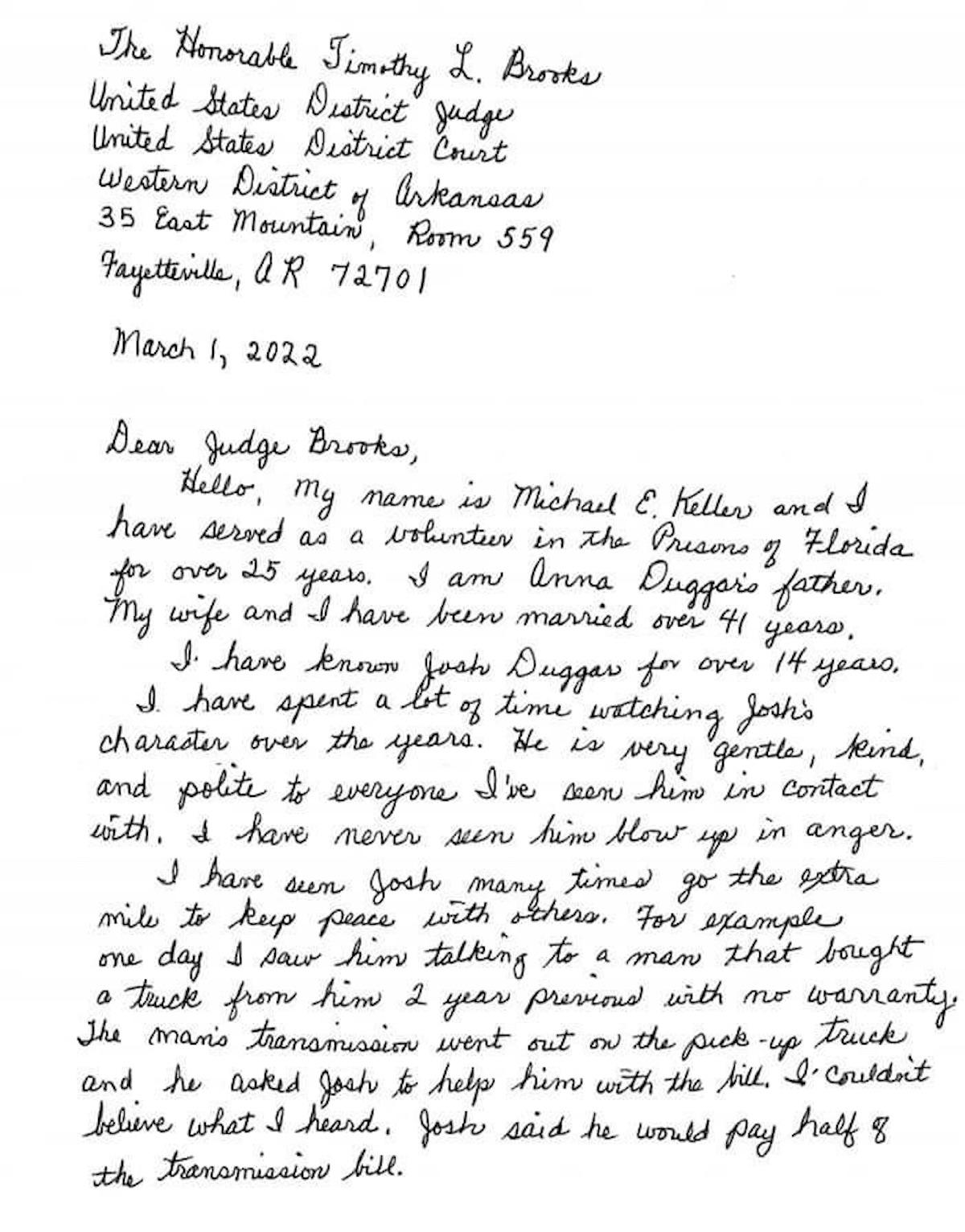 Article continues below advertisement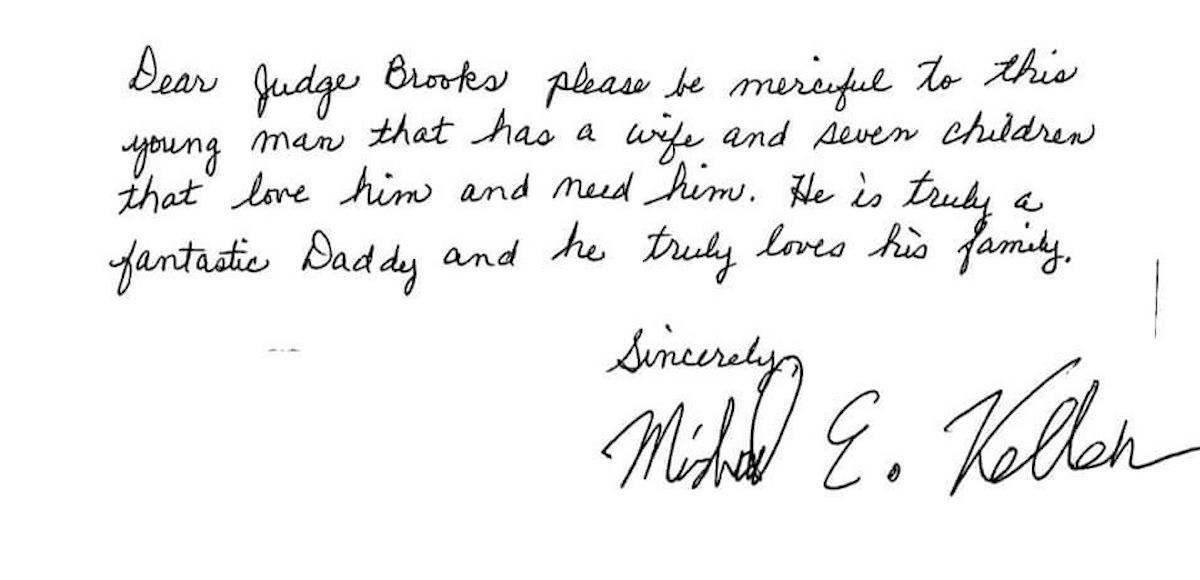 Will Anna Duggar divorce Josh?
The likelihood of Anna divorcing Josh is slim to none, based on their fundamentalist Christian upbringing, which views marriage as a covenant with god. Not to mention, Anna's lack of a high school diploma and work history makes it difficult for her to be able to financially support her seven children. This effectively makes her reliant on her family or Josh's family in order to provide for her kids.
Article continues below advertisement
Following Josh Duggar's Ashley Madison scandal in 2015, Anna spoke about her plans for staying with him despite his infidelity. "I know there are those that feel I have every right to walk away from this marriage, and I respect other people's views," she explained. "But in my heart, when I got married I vowed to God first and then to Joshua, 'for better or for worse, 'til death to we part.'"
Article continues below advertisement
Anna continued: "I pray that through all of this, that I would be an extension of God's love to Joshua — that I would love him and forgive him, and that I would wait patiently and allow God to work in our hearts. And my prayer and my heart's desire is for our marriage to be restored."
Josh Duggar's sentencing will be held on May 25, 2022. The prosecution has requested the maximum sentence of 20 years, while the defense asked for leniency and only five years in prison.