Is Angelina Pivarnick's Engagement in Jeopardy After Her Run-In With JWoww's Boyfriend?
Are Angelina Pivarnick and Chris Larangeira still together? The 'Jersey Shore: Family Vacation' stars' relationship gets tested.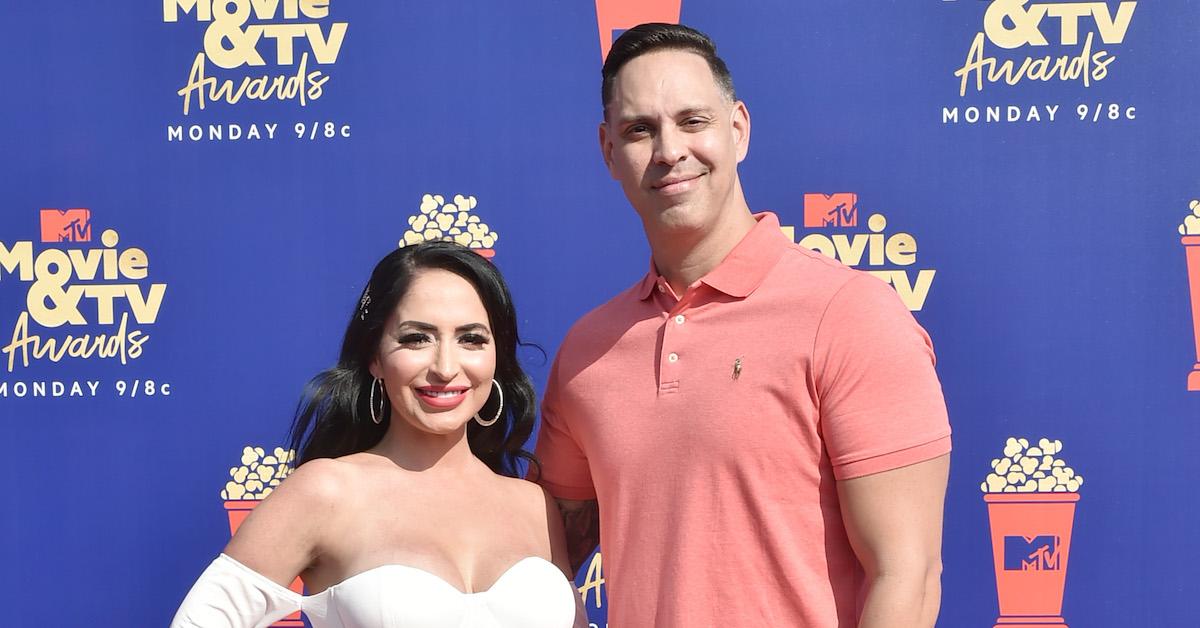 Cameras caught Jenni "JWoww" Farley's boyfriend, Zack Clayton Carpinello (aka "24"), getting handsy with her engaged co-star Angelina Pivarnick at a Las Vegas club. The 24-year-old was seen touching the brunette beauty's bottom, grabbing her waist, and pulling her in close while a very intoxicated JWoww sat in front of them.
Article continues below advertisement
"I'm just trying to be cool with this kid 'cause I don't want to get into it with Jenni again," Angelina, who quarreled with the mother of two earlier in the episode, shared in a confessional. "But then he also grabs my leg, like, holding me. It's like, 'Bro, what are you? F--king out of your mind? Stop.'"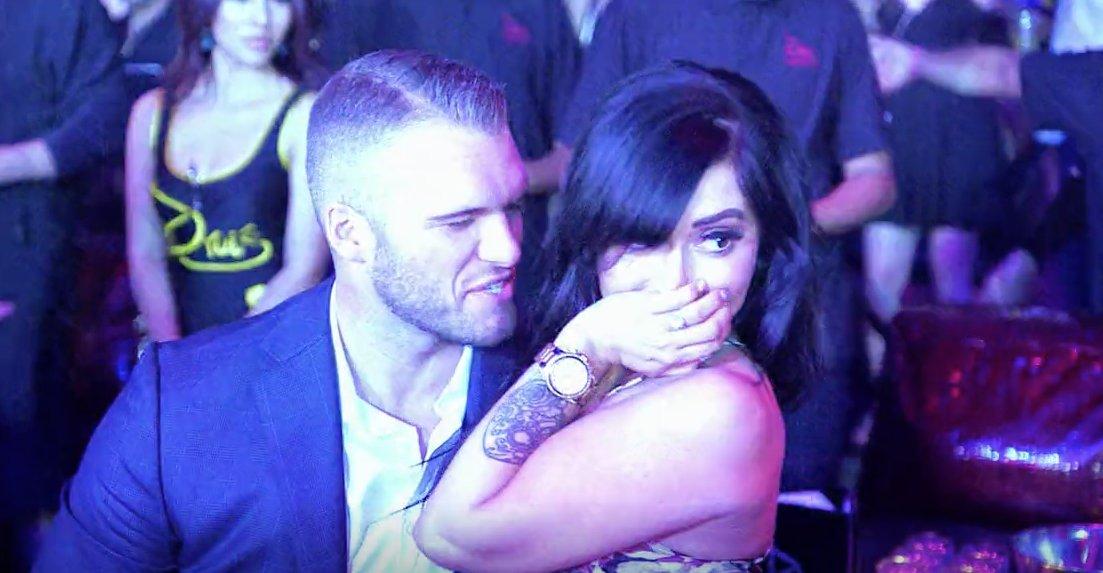 Article continues below advertisement
In a teaser trailer, Angelina worries that the incident will end her engagement to fiancé Chris Larangeira. Since the episode aired, JWoww has reportedly called it quits with Zack. Has Chris done the same with Angelina?
Are Angelina Pivarnick and Chris Larangeira still together after that Jersey Shore drama?
Things appear to be fine between the duo because, according to next week's promo, Angelina told Chris about Zack's behavior shortly after it happened. "I just feel his hand go right on me," the 33-year-old recalls to her shocked fiancé.
When JWoww finds out, she immediately takes Zack's side. "How much do you commit to a lie?" the Moms With Attitude star asks Angelina during a heated dinner.
Article continues below advertisement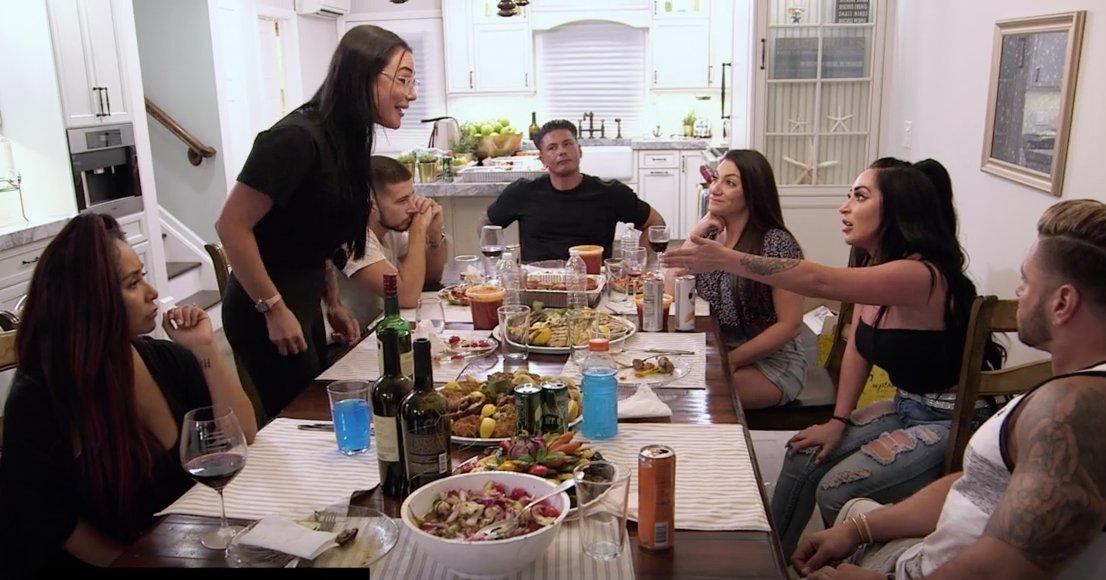 Pauly D reveals that it's currently "Zack's word against Angelina's," though JWoww doesn't look to be on either team after watching the footage. In an Instagram post on Oct. 10, the Marriage Boot Camp alum reacted to her boyfriend's conduct.
Article continues below advertisement
"After seeing tonight's episode, I'm pretty hurt. I feel disrespected by someone I called a friend and by someone who stated they loved me," she wrote. "For 5 months I was kept in the dark about this. For 5 months I was naïve, probably laughed at, and made into a story line that will forever haunt me. My heart hurts on so many levels."
She added, "One thing I learned from tonight's episode is know your value. Don't ever lower your standards."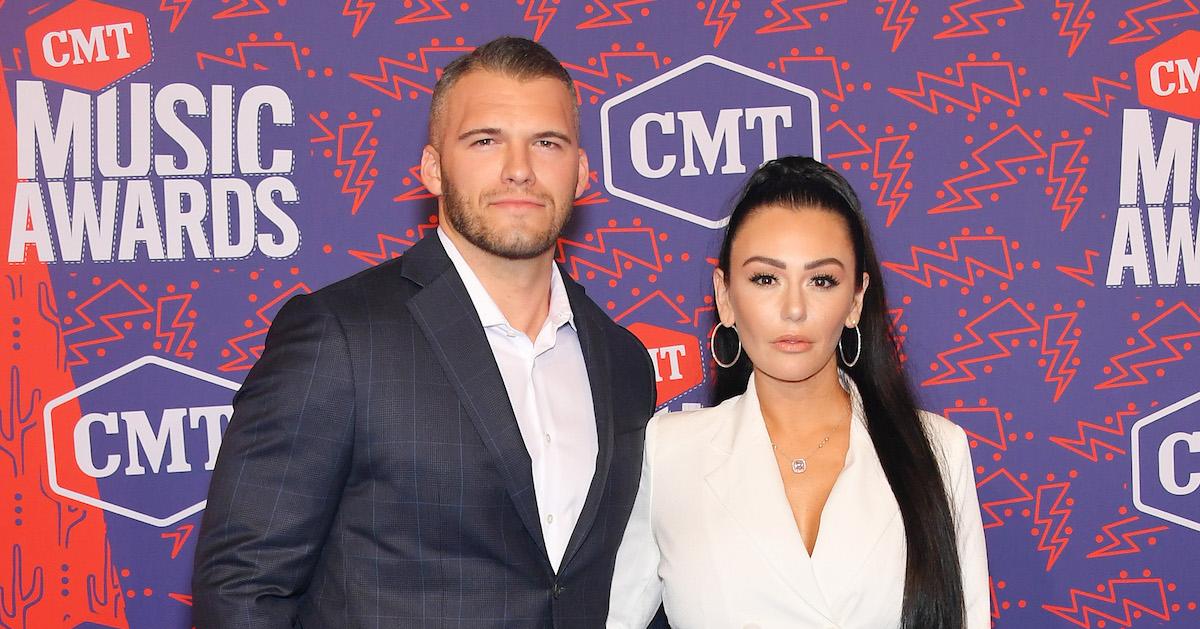 Article continues below advertisement
Angelina and Chris plan to attend pre-marital counseling. 
If there are any problems between the pair, they can bring it up to their couple's therapist. "My advice for a lot of people out there is before you walk down that aisle, I think marital counseling is a really good thing to do so you know that you're sure you're marrying the one," Angelina told In Touch in July.
The duo has yet to decide on a date or location for their nuptials, but the reality star said they're in no rush. "I wanted to take this relationship a little bit slower than the usual because I was engaged two times prior and they just didn't work out the way I planned it to," she explained.
Whether or not JWoww will score an invite to the wedding remains to be seen.
New episodes of Jersey Shore: Family Vacation air Thursdays at 8 p.m. ET on MTV.