Vinny and Pauly D Are Doing Another 'Jersey Shore' Spinoff — But It's No 'Double Shot at Love'
There's going to be a 'Jersey Shore' spinoff starring Vinny and Pauly D. The docuseries is set to center on their lives and careers in Las Vegas.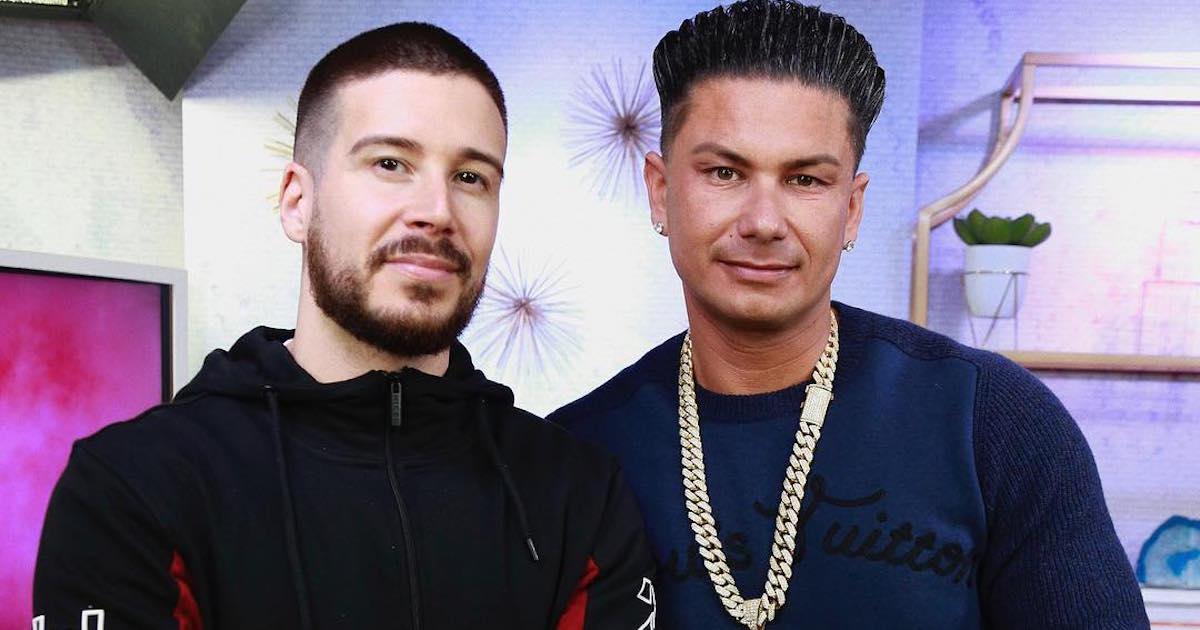 Just when you thought you couldn't get more of the Jersey Shore gang on your TV, Pauly D and Vinny Guadagnino are getting yet another spinoff series together. The pair first met at the Seaside Shore house back in 2009, and their friendship quickly blossomed into a full-on bromance.
The two fondly refer to each other as "boyfriend," and Pauly looked after Vinny during his ankle injury right before his highly anticipated Chippendales performance.
Article continues below advertisement
The next Jersey Shore spinoff series is starring the dynamic duo of Pauly and Vinny. But what will their show be about? Can we expect a Double Shot at Love Part 2? Details on their upcoming series and how it will be different from any Jersey Shore spinoff we've seen before.
What is the Jersey Shore spinoff about?
Past spinoffs from the successful reality series have included Snooki and JWoww, which centered on Nicole and Jenni's friendship as they lived together in New Jersey, and The Pauly D show, which showcased his DJing career.
Vinny and Pauly D did a dating show called Double Shot at Love in January of 2019, but they failed to find everlasting connections with the women on the show.
Article continues below advertisement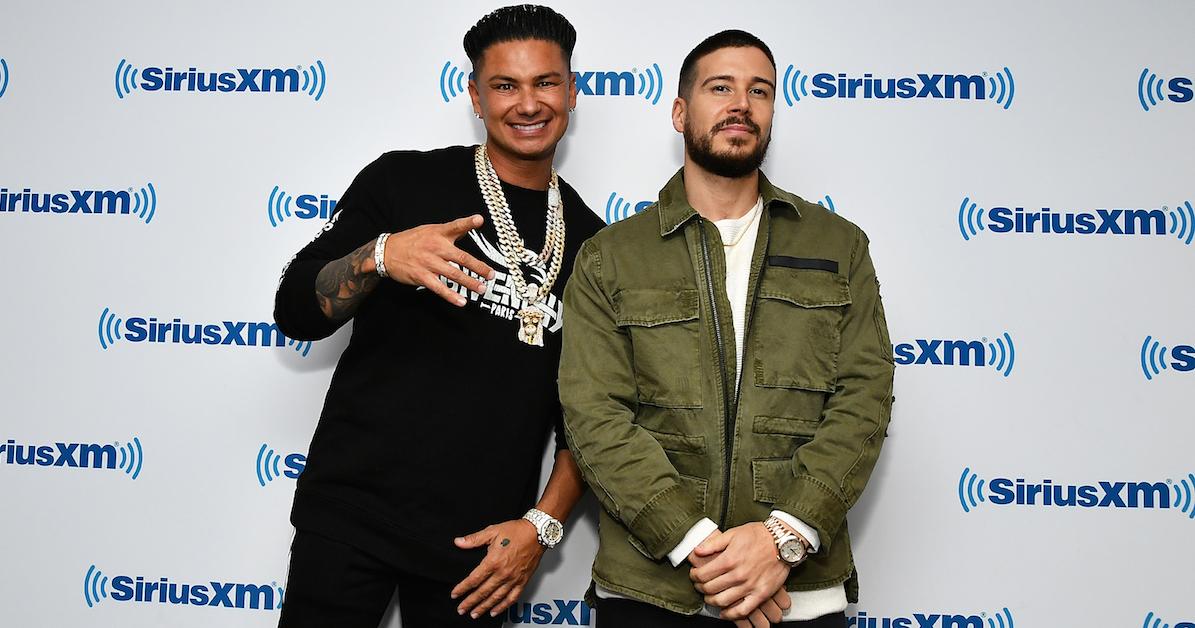 One thing that did work about Vinny and Pauly's dating show was the dynamic that they have together. That's why it was a no-brainer that MTV announced DJ Pauly D and Vinny's Vegas Pool Party (a working title for the show) on Oct. 1. The show will be a docuseries showing Vinny and Pauly enjoying themselves in Sin City, where Pauly lives full-time, and where Vinny lived during his month-long stint as the Chippendales host.
Article continues below advertisement
Vinny and Pauly were given the opportunity to have another show together because Double Shot at Love crushed it in the ratings department. The show ended up being the No. 1 non-sports cable show when it aired, and it was clear that viewers tuned in to see the Jersey Shore stars' antics. Their next show is set to debut in 2020.
Article continues below advertisement
According to Deadline, who first reported the spinoff news, Vinny and Pauly won't just be living it up on the Las Vegas strip, they'll be giving people a chance to make it in Vegas. What this entails is unclear right now, but we could be seeing Vinny and Pauly taking on contestants as they try to forge careers in DJing or hosting.
Will Jersey Shore: Family Vacation come back for a fourth season?
With news that Vinny and Pauly are doing their own show, and the fact that Deena and Nicole "Snooki" just had babies, fans are wondering if these are signs that the Jersey Shore reboot is ending.
Article continues below advertisement
But, the show is filming again, so a fourth season will happen, but the entire cast might not be making it. Mike "the Situation" aka "Big Daddy Sitch" just got released from prison on Sept. 12, and it was confirmed that the cameras were there recording the reality star as he exited the detention center.
Snooki has threatened to leave the show, according to a video posted by TMZ in August. Season 4 of the show will reportedly take place where the show began: in a Jersey Shore house.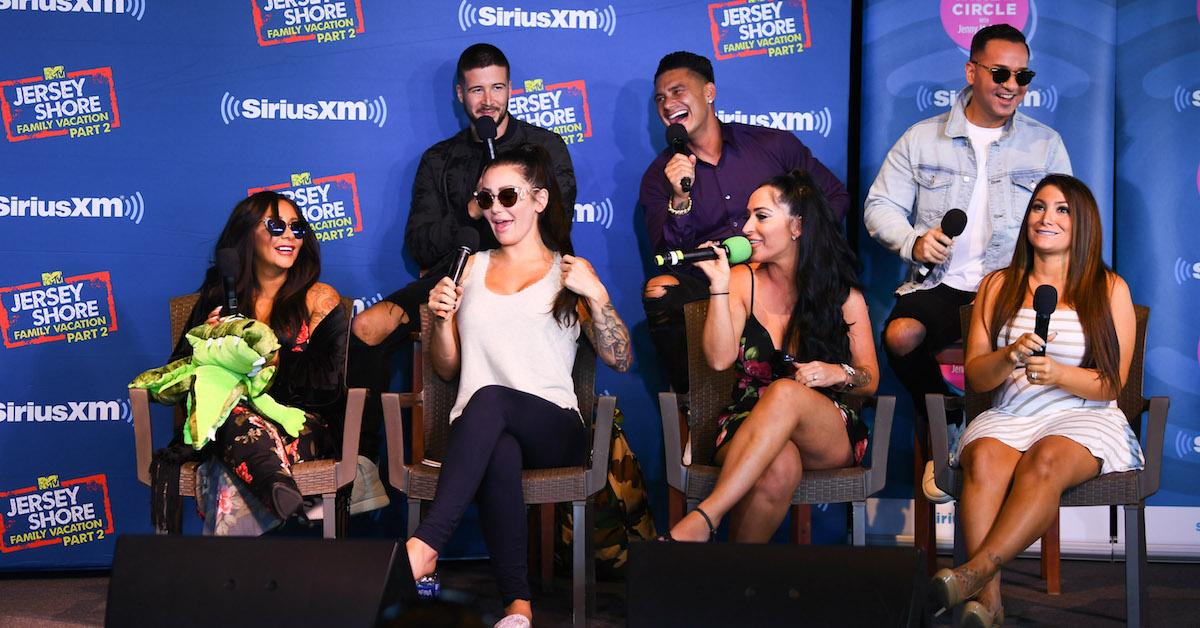 Article continues below advertisement
In a video posted by a neighbor of the house where the cast is filming, Snooki can be seen yelling curses at an unknown cast member and threatening to quit the show. Angelina and Jenni ended up comforting Snooki, and we will likely see the drama play out on the show. We can also assume that Snooki did not end up quitting since she's been seen filming since then.
Jersey Shore: Family Vacation airs on Thursdays at 8 p.m. on MTV.