The Fab Five of 'Queer Eye' All Have Vastly Different Love Lives
Are any of the 'Queer Eye' guys dating? Some of the Fab Five are married, while others are dating. Learn the details of their love lives.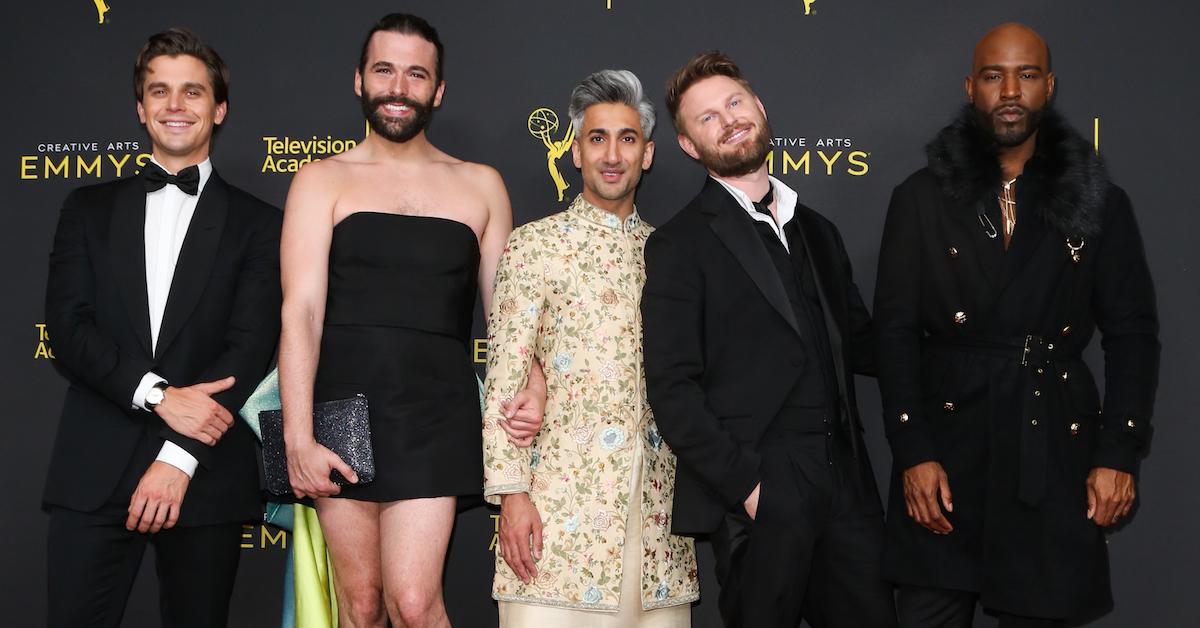 It's hard to believe that just five years ago, we had yet to be introduced to Queer Eye's Fab Five. When the Netflix series premiered in February 2018, it was like we gained a new set of friends in stars Tan France, Karamo Brown, Bobby Berk, Antoni Porowski, and Jonathan Van Ness.
In fact, they're so beloved that fans want to know as much about the quintet's personal lives as the people they help. Thankfully for us, the cast is an open book when it comes to their relationships off camera.
Article continues below advertisement
Are any of the 'Queer Eye' guys dating or married?
While some viewers desperately want food and wine expert Antoni and grooming guru Jonathan (or JVN as he's affectionately known) to become a couple, they are just really good friends — who like to troll followers with super lovey-dovey posts.
Scroll down for an overview of who the Fab Five are partnered up with IRL.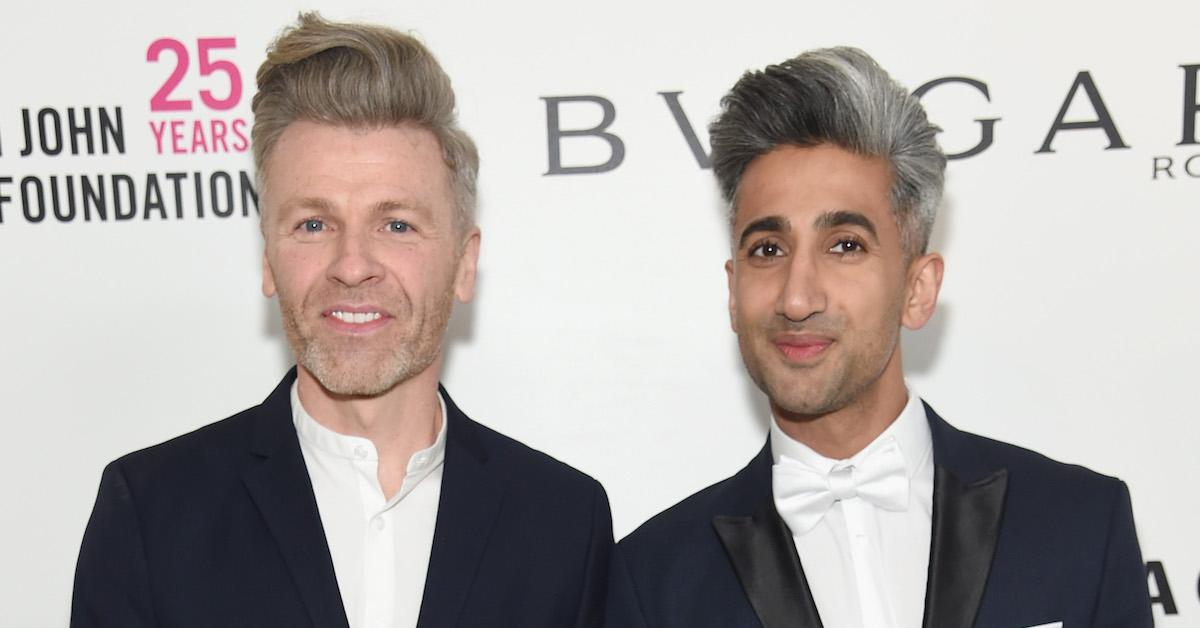 Article continues below advertisement
Tan France is married to illustrator Rob France.
The fashion designer and stylist met his future husband on a dating website and the duo has been married for over a decade. "I still have the biggest crush on him," Tan told The Guardian. "Every time I see him, I get this feeling like I can't believe he's mine."
Though they were long distance for a time, Tan said, "It wasn't hard work at all. It was the constant, the easiest thing in my life."
In August 202, Tan announced the birth of their son, Ismail France.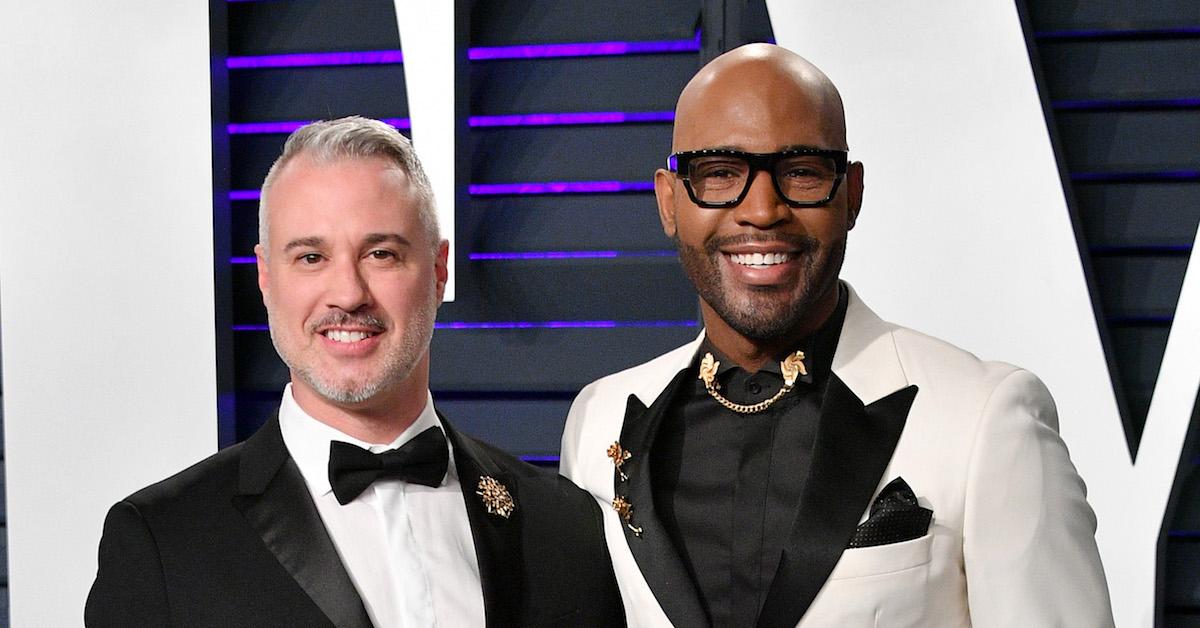 Article continues below advertisement
Karamo Brown is dating Carlos Mebel.
Karamo was previously engaged to director Ian Jordan — however, the couple called off the engagement in 2020 after 10 years together.
He told Out magazine: "We were supposed to get married, and the pandemic made us realize that there are some things we need to work on, and we weren't able to work them out and I was willing to, but it just didn't work."
Currently, his partner is Carlos Mebel.
Article continues below advertisement
Bobby Berk is married to maxillofacial surgeon Dewey Do.
The interior designer is married to Dewey Do. Bobby previously revealed that the pair got married "as soon as it was legal to get married and it was important to us to show the world our pride through our expression of love."
Article continues below advertisement
In a June 2022 Instagram post, the reality star lovingly wrote, "Happy birthday to my husband, partner and best friend. I can't imagine life without you and happy we now get two days to celebrate your birthday(recently found out June 6th isn't his real bday 😂♥️😂) I love YOU."
Antoni Porowski is engaged to Kevin Harrinton.
In November 2022, Antoni Porowski announced his engagement to boyfriend of three years, Kevin Harrington, a brand strategy director.
Article continues below advertisement
Previously, he dated Trace Lehnhoff, former star of the Bravo reality show Flipping Out. And before that, Antoni dated art director Joey Krietemeyer for more than seven years before they called it quits in 2018.
Article continues below advertisement
Jonathan Van Ness is married to Mark Peacock.
JVN quietly married Mark Peacock in June 2020 — so quietly, in fact, that he didn't confirm the nuptials until an end-of-the-year Instagram post. "Thank you universe for allowing me to be here & thanks to everyone who has supported me. 2020 was a year unlike any other," he wrote. "I got to campaign & get more involved politically. I finished my tour in Australia & NZ for what I didn't know would be my last standup show for who knows how long."
Among his list of accomplishments were: "I got married to my best friend & have a loving partner to continue building my life with."
And there you have it — all five of the Queer Eye guys are currently taken. (And we'll be sure to keep you updated if that changes.)
You can stream all six seasons of Queer Eye on Netflix now.