The Astros' 2017 Cheating Scandal Is Still Haunting Them in the 2022 World Series
Are the Houston Astros cheating again? As the World Series between the Astros and the Philadelphia Phillies continues, fans are eager to know.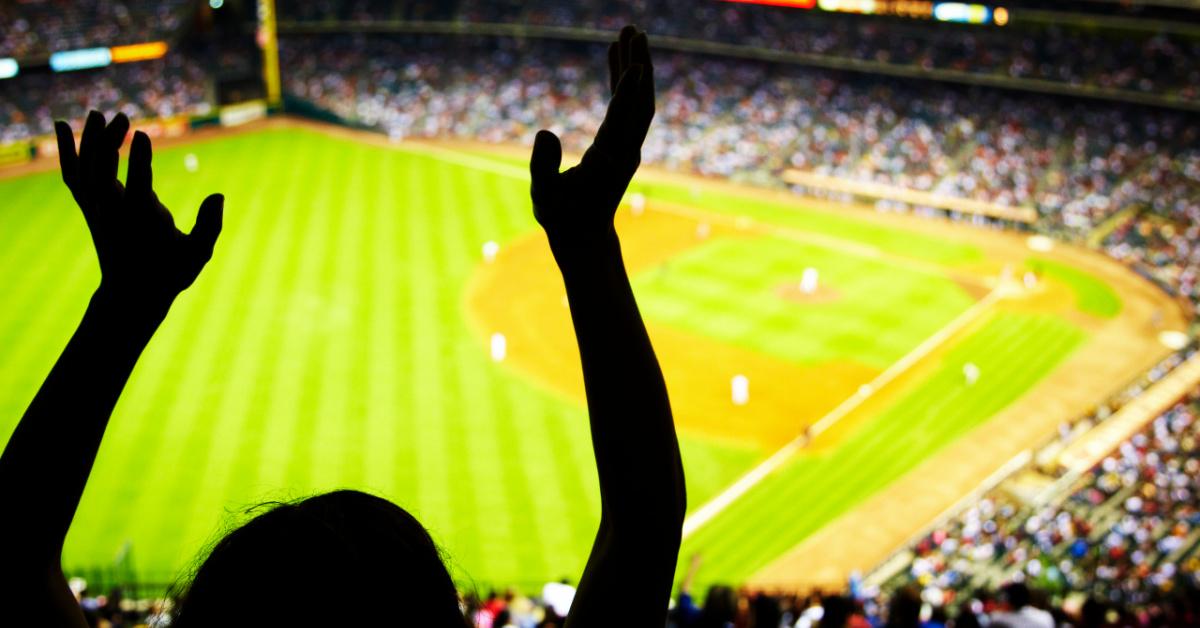 Are the Astros cheating in the World Series ... again? This is the biggest question on everyone's mind as the Houston Astros and Phillies head into Game 3 of the World Series. After the Phillies won Game 1 at a tight 6-5, and the Astros evened it out in Game 2 with a 5-2 win, it's clear that this World Series is an exciting one.
Article continues below advertisement
Considered the be-all and end-all of the best baseball players in the world, the World Series is a measure of talent, teamwork, and strategy. But sometimes, that strategy includes cheating. At least, it included cheating for the 2017 World Series winner: the Houston Astros. Now in their third World Series since the cheating scandal, could the Astros be at it again?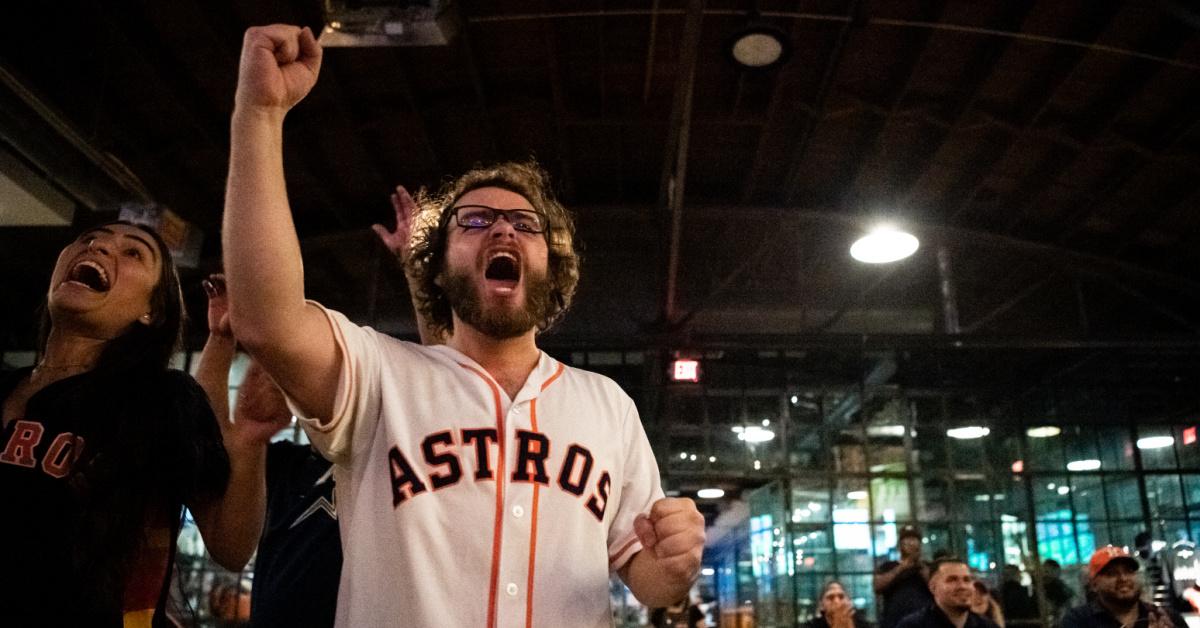 Article continues below advertisement
While there have been some game mishaps, there hasn't been any documented cheating by the Astros.
For some of us honest Abes sitting at home, it can be difficult to conceptualize how common cheating is in professional sports. While the players are clearly athletic and talented, many of them are not above cheating. However, this isn't a single-team problem. In fact, cheating scandals have littered baseball since its inception in the 1800s. And sign stealing, which is what got the Astros in trouble in 2017, is one of the oldest forms of cheating in baseball.
Article continues below advertisement
Sign stealing is when the batting team tries to decode which pitch the defending team will be sending to the batter. Typically, when catchers and pitchers communicate, it's possible for the batting team to figure out which pitch is going to be thrown, which gives the batter a leg up. After an exhaustive investigation into the Houston Astros, it was found that they were stealing signs during the 2017 World Series, which is prohibited.
They weren't subtle about their sign stealing, either. Basically, using the center-field camera feed, someone in the dugout would bang on a trash can or bang a theragun a certain number of times to alert the batter as to which pitch to expect. While MLB commissioner Robert D. Manfred decided not to revoke the Astros of their World Series title, it's impossible to think of the team's modern-day success without associating them with a cheating scandal.
Article continues below advertisement
Despite this, the fact they cheated in the 2017 World Series makes it even less likely that they'd cheat now. The team did face repercussions then, so they'd know better than anyone how detrimental cheating can be to their win.
The Astros might not be cheating, but their catcher did use an illegal bat.
In Game 1, it was found that Astros catcher Martín Maldonado used an illegal bat that was last used by Albert Pujols. Maldonado claimed to use the bat to "honor" Pujols. Fox Sports' Tom Verducci reported: "[Maldonado] found out from MLB today that the bat he used [for Game 1] was not a legal bat. It was a model he obtained from Albert Pujols, and he used it because he thought it was very similar in size and weight to his own model." Maldonado gladly switched bats for Game 2 upon learning of his error.
Article continues below advertisement
The MLB has commented that the bat was made illegal for safety issues, and not because of any competitive edge, so this was not ruled as cheating. There's also been talk that Game 2 pitcher Framber Valdez was using sticky substances to enhance his curveballs. While pitchers have been using foreign substances for decades, the use of them was finally made illegal this season.
Article continues below advertisement
Despite this, it seems like some pitchers have been bringing them back into play. It's one of those "look the other way" cheating tactics. But if a rival team seems to be using a foreign substance, fans will be the first ones to call them out. Fans and players seem to think that a very sweaty Valdez's movements between touching his glove in a weird way to touching his hat indicate that he's using a substance.
Article continues below advertisement
However, he was checked several times throughout the game, and umpires found nothing. Even Phillies manager Rob Thomson explained, "The umpires check these guys after almost every inning and if there's something going on, MLB will take care of it." Valdez even explained his actions after the fact.
Article continues below advertisement
"Nobody should think of it as anything like in the wrong way," Valdez said after the game. "I do it out in the open. But it's all tendencies I do. I do it throughout the game. Maybe distract the hitter a little bit from what I'm doing. Like maybe look at me, rubbing different things, and nothing about the pitch that I'm going to throw. I've been doing it all season."
So are the Astros cheating? It's not likely.
Tune into the rest of the World Series games on Fox.