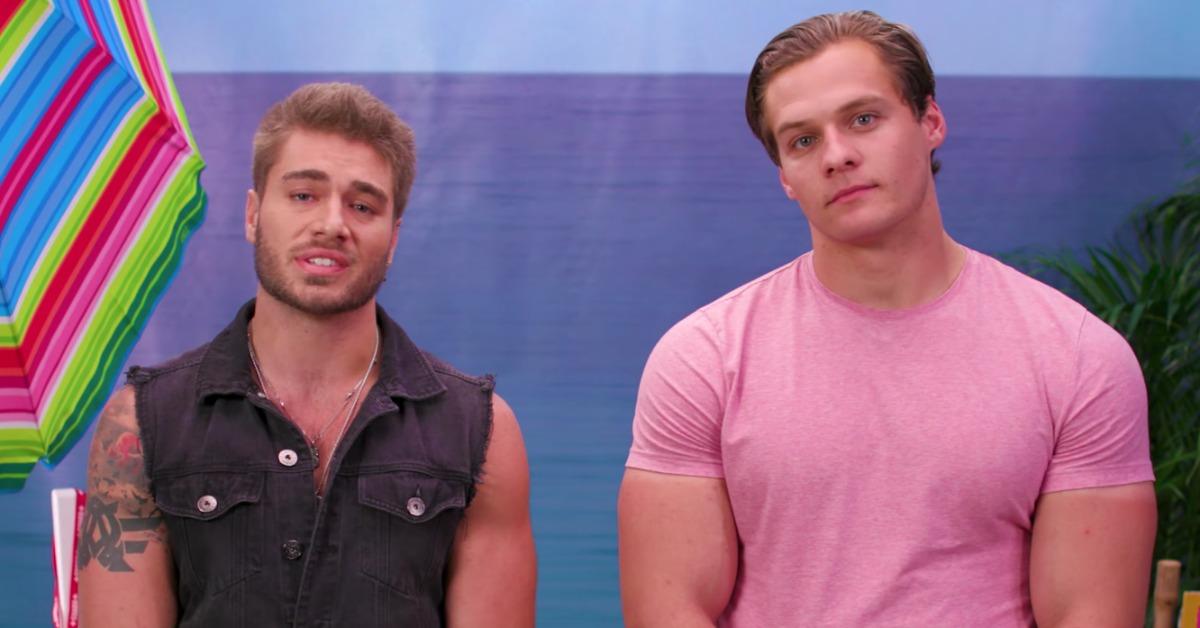 Inside Gus and Jeremiah's Fractured Friendship on 'Floribama Shore'
Jeremiah and Gus were once best friends on 'Floribama Shore,' but after their falling-out, viewers want to know if they're friends again.
The cast members of Floribama Shore go back and forth between siding with Jeremiah Buoni and defending his former BFF, Gus Smyrnios. The drama between the two men started in Season 3. After filming ended, it only got worse. And even though they were cordial going into Season 5, the Gus and Jeremiah saga seems to be unending.
Article continues below advertisement
Now, Floribama Shore fans want to know where Gus and Jeremiah stand and if they're friends again or not. It's hard to be on the same reality show when you're also feuding. Take Jersey Shore: Family Vacation, for example. Things didn't calm down on that show until Jenni "JWoww" Farley and Angelina Pivarnick squashed their beef. Will the same happen with Gus and Jeremiah?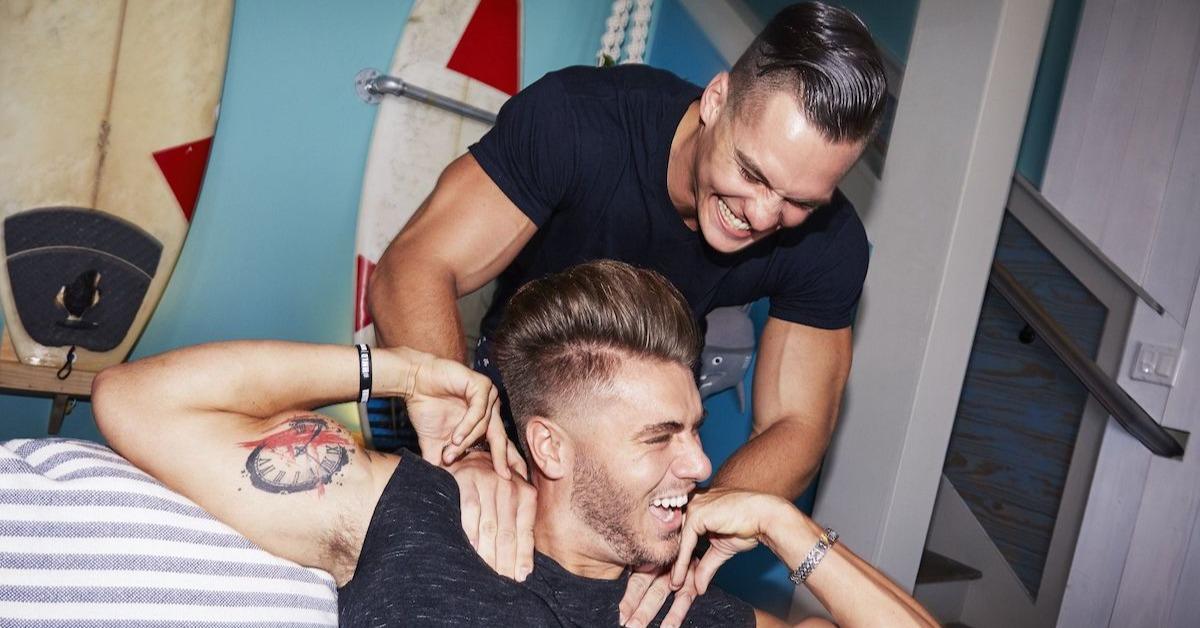 Article continues below advertisement
What happened between Jeremiah and Gus on 'Floribama Shore'?
It all started when Nilsa Prowant brought home a guy in Season 3 and Gus took an immediate issue with him. This is around the time when Gus and Nilsa were still back and forth about their own relationship with each other. But when Gus and Nilsa's date got into an argument, Jeremiah didn't leap to his best friend's defense. In fact, Jeremiah took a more diplomatic approach and tried to be friendly to Nilsa's would-be hookup.
He explained in the episode that he had to "handle" Gus's drama with the other guy. But Gus assumed Jeremiah wanted to "comfort" Nilsa's date. And from there, the men shouted at each other. After filming for the season ended, Gus later explained on the show that Jeremiah kicked him out of the home they shared with Jeremiah's brother.
Article continues below advertisement
Then, Gus and Jeremiah got into a physical altercation in a Season 4 episode. Gus and some of the other roommates accused Jeremiah of being entitled. Jeremiah shot back at Gus arguing that Gus isn't any different than him. Gus said in a confessional that Jeremiah was "asking for a fight." They got physical with each other briefly before MTV security intervened.
Article continues below advertisement
When Season 5 of Floribama Shore premiered, Jeremiah went into it with a clearer head. He and Gus didn't mend things outside of the show, but he was ready to have a calmer vacation. But when Nilsa asked him if he and Gus will ever be friends again, he said it was "too late" for them to go back to what they were before.
Are Gus and Jeremiah friends now?
It doesn't look like Jeremiah and Gus have completely fixed things outside of Floribama Shore. At the very least, they're able to be cordial with one another. They even pulled a prank on fellow castmate Aimee Hall together in Season 5.
They don't appear to follow each other on social media. Like Jeremiah said on the show, the damage is already done. The best we can hope is that they'll continue to film together.
Watch Floribama Shore on Thursdays at 8 p.m. EST on MTV.