Do Jonathan Scott and Zooey Deschanel Plan to Get Married Anytime Soon? Here's What We Know
Alright, I'm not much of a relationship expert here, but usually when a couple moves in together, it's safe to say that things are getting pretty serious. So, when I heard that HGTV's Jonathan Scott and girlfriend Zooey Deschanel bought a house together, I had one important question: Are they even engaged yet?
Article continues below advertisement
While that's completely their business, I figured there might be a chance considering Jonathan's twin brother, Drew Scott, and his wife Linda Phan just announced that they're expecting — which could have given Jonathan the push he needed to finally pop the big Q to the New Girl alum.
Because I'm nosy (and you might be too), I decided to take a look into Jonathan and Zooey's current relationship status to see whether or not there are wedding bells in their future. Keep scrolling to find out!
Article continues below advertisement
Are Jonathan Scott and Zooey Deschanel engaged?
Upon zooming in on Zooey's hand in every recent Instagram photo of her, I've come up empty. Jonathan and Zooey don't appear to be engaged at this current moment, but they're still very much in love.
This isn't the first time that fans questioned whether they were engaged. In November 2020, rumors began swirling that he had proposed, but Jonathan quickly shut those down during an episode of the SiriusXM podcast Covino & Rich.
He explained that reporters were badgering him about whether or not he had gotten down on one knee yet. "I'm pretty confident that I will ask my girlfriend to marry me before I tell a reporter," he joked.
Article continues below advertisement
When did Jonathan Scott and Zooey Deschanel start dating?
As a refresher, Jonathan and Zooey first met while filming a special sibling episode of Carpool Karaoke in August 2019. By September, they were spotted spending time together, and the rest is history.
Article continues below advertisement
Given how serious they are, marriage could be right around the corner for them. But we must also remember that they've both been married and divorced before, so it would be understandable if they wanted to wait a while before taking that next step again. Zooey was previously married to Death Cab for Cutie frontman Ben Gibbard from 2009–2012. In 2015, she tied the knot with film producer Jacob Pechenik, and they share two children, Elsie (6) and Charlie (4). They announced their separation in September 2019 (the same month that Zooey and Jonathan were first spotted hanging out).
Article continues below advertisement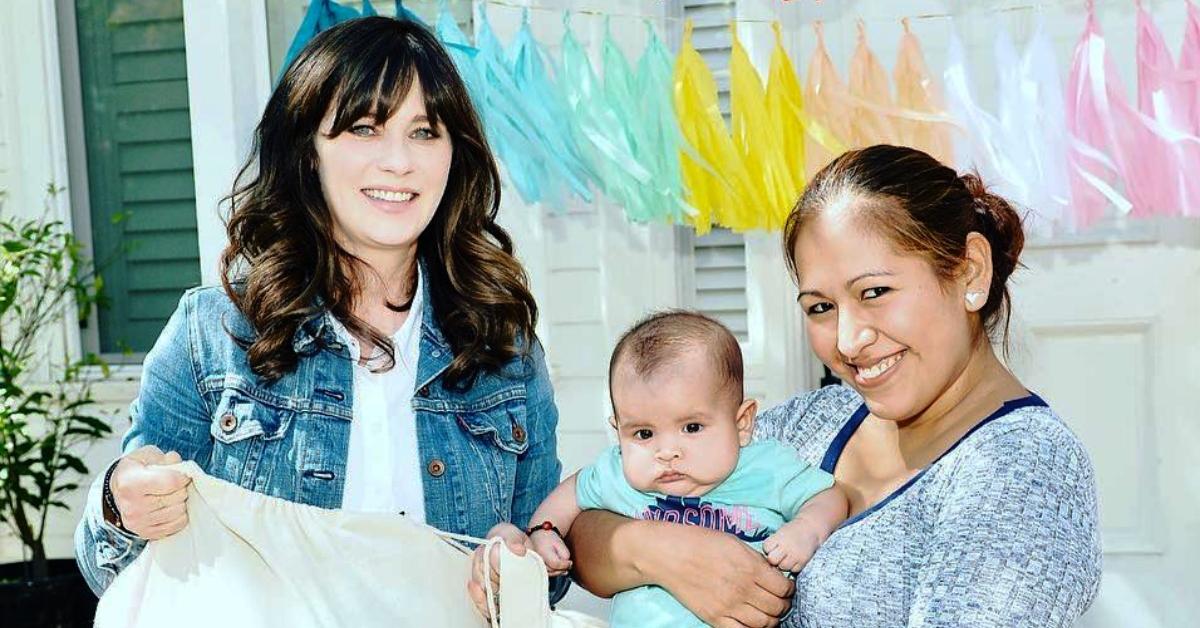 Article continues below advertisement
Jonathan Scott says their new house in L.A. is "magical."
In December 2021, Jonathan announced on Instagram that he and Zooey had bought a house together in L.A., where they'll live together with her kids. While details about the home are currently under wraps, fans will get to see inside the newly renovated property in the Jan. 7, 2022, issue of his and Drew's print magazine, Drew + Jonathan Reveal.
But in a personal essay teasing the upcoming issue, Jonathan shared how Zooey (and the power of love!) turned him, a native Canadian, into an L.A. boy.
"What I found out very early on is that Zooey loves Los Angeles. Like, love-loves it," he wrote, explaining that he never thought he could picture himself there. "She's a native Angeleno, her parents still live in her childhood home, the whole deal."
"But the more she showed me her Los Angeles — the parks she went to growing up, the neighborhoods where she made memories with her closest friends — the more I found myself in love with an Angeleno, and with L.A., too," he gushed.
Article continues below advertisement
He noted that as their relationship got more serious, they began looking at homes together online. But they only found two listings that met both of their specific criteria.
Fortunately, the second home, a 1938 Georgian-style house designed by architect Gerard Colcord, just so happened to be their absolute dream home. "As we pulled up the drive, it just seemed...magical," Jonathan wrote.
The couple may be tightlipped about their relationship, but we're so glad to hear they found their perfect home. Fingers crossed that they'll share some photos of their new pad on Instagram soon!