Are Justine and Caleb From 'Love Island' Still Together?
Justine Ndiba and Caleb Corprew were fan favorites of Season 2 of 'Love Island' and even won the whole thing. Are they still together?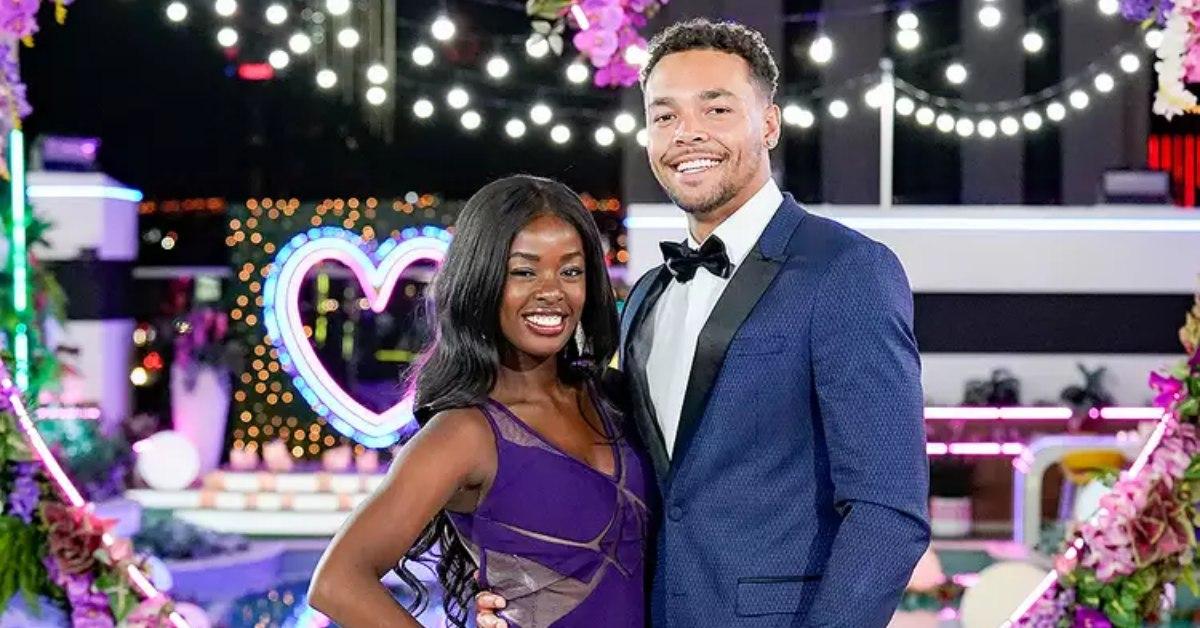 POV: You go to a villa to fall in love with the love of your life and to win $100,000. Ok, this may sound a bit far-fetched but this is exactly what happens every season on Love Island and we are truly hooked.
Love Island is actually a British television show that not only has an American version, but an Australian version as well, basically giving us an endless supply of episodes to watch.
Article continues below advertisement
One of our favorite couples ever was from Season 2 of the American version of Love Island, Justine Ndiba and Caleb Corprew. They are known for being the first black couple to win the show. Are the pair still together? Let's find out!
Are Justine and Caleb from 'Love Island' still together?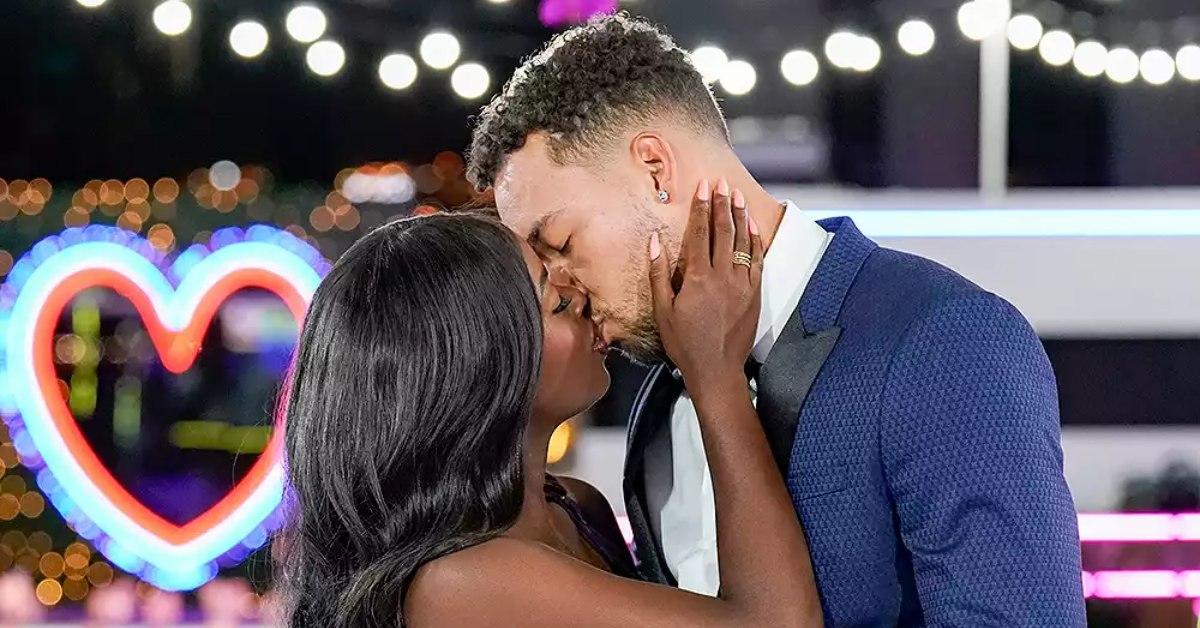 Justine and Caleb originally met during Season 2 of Love Island, when Justine pursued Caleb and stole him away from his match at the time, Rachel Lundell. One of the reasons why people fell in love with this couple is because their relationship seemed so natural and so real ... we mean, as natural and real as reality tv can be.
Article continues below advertisement
Justine and Caleb fell in love with each other over the eight weeks and went on to win the whole thing, becoming the first black couple in Love Island History to do so! At the time, Caleb told PEOPLE, "It is awesome to see that America got behind our love and it came during a very important time, so I'm glad that people were able to support us despite anything else that may be going on in the world. We are very honored to be getting that support."
Sadly, Justine and Caleb ended up breaking up in January 2021, just a handful of months after the finale aired. Justine took to her Instagram story to release a statement saying that, "I want to thank everyone for their continued encouragement through this ordeal. I am so blessed to have an incredible support system, including so many of you. With that being said, I will share my heart when the time is right for ME after I have had a chance to process everything" (via PEOPLE).
Article continues below advertisement
Justine's statement ended with, "I also think many times we forget a real human is on the other end of these situations, so I would like for us to all be mindful of that. In the meantime, I will be making every effort to move on and move forward. Aside from all of this, I'm excited about the future and forever grateful to have you all as part of it."
Caleb made a statement on his Instagram of his own saying:
"This announcement has been one that we have wrestled with for some time now. Not knowing exactly when or how to deliver it. The nature in which we met and fell for each other comes with a unique set of obstacles that nothing in life can ever prepare you for. We genuinely appreciate those of you who have supported us, and thank you in advance to those of you who will continue supporting us as individuals moving forward."
The cause of the break up is unclear, but there were rumors at the time that it was because of Caleb potentially cheating.
Based on their social medias, it appears that Justine and Caleb are both single and living their best lives.
Make sure to catch new episodes of Love Island on Tuesdays on Peacock at 9 p.m. EST.