Ken Jennings and James Holzhauer Are True 'Jeopardy!' Frenemies
Ken Jennings and longtime rival James Holzhauer are back on our television screens in 'Jeopardy! Masters.' Are the two friends? Let's find out!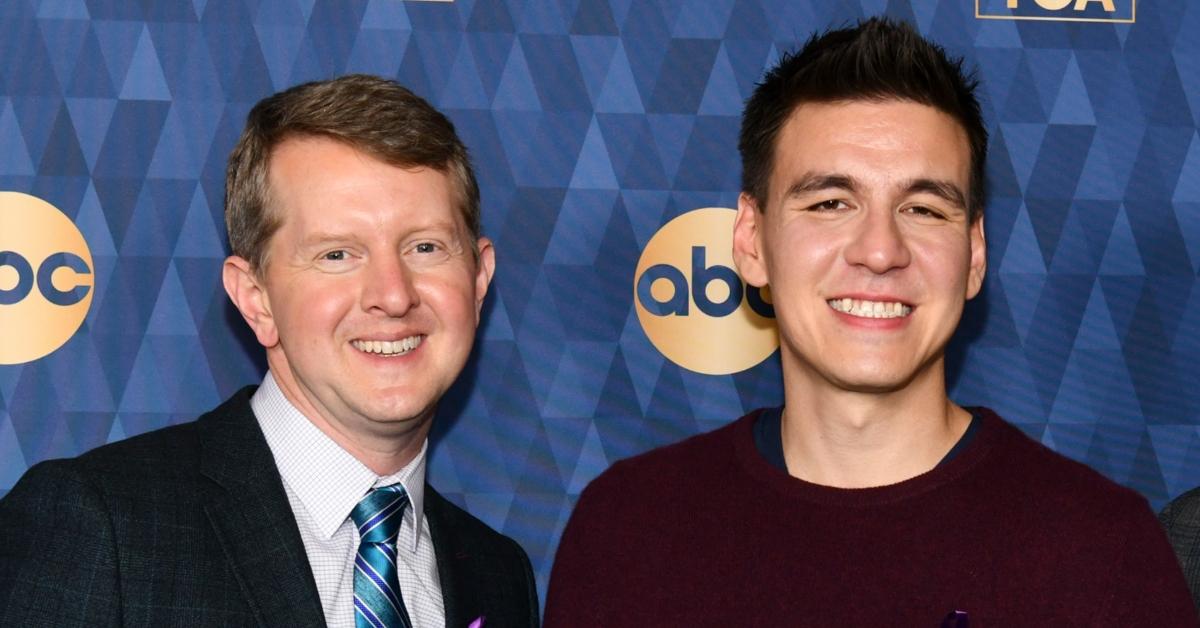 Article continues below advertisement
Ken and James were rivals on Jeopardy! back when Ken was still a contestant. Being that the two are basically arch nemesis, people also want to know if the two could also actually be friends.
Are they? Here's what we found out!
Are Ken Jennings and James Holzhauer friends?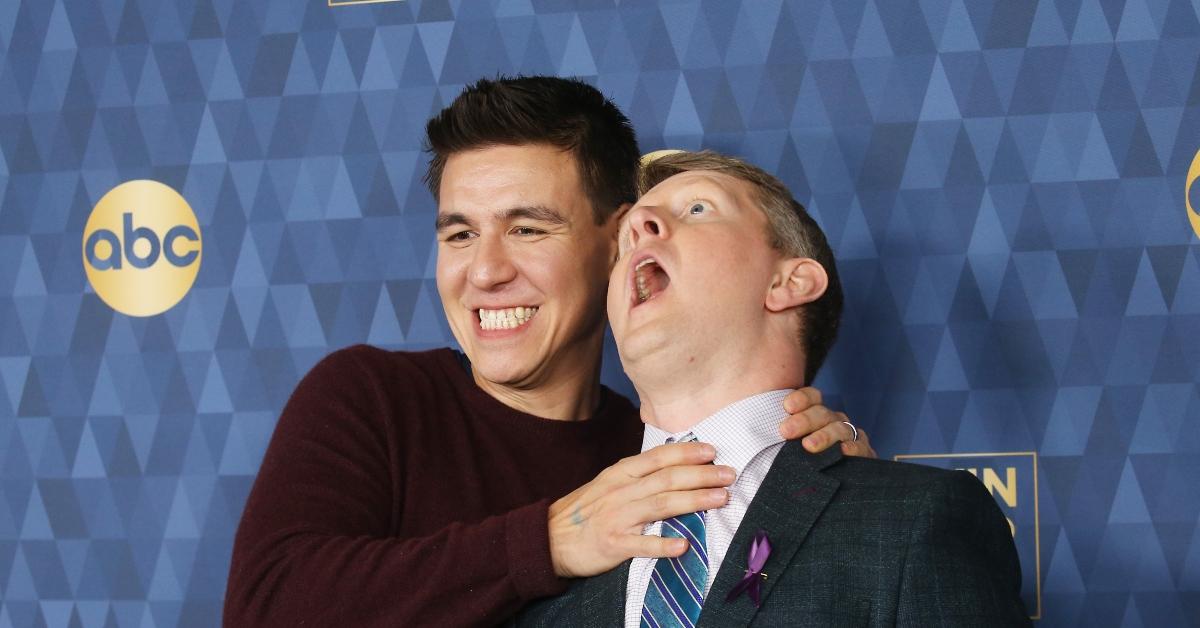 Ken Jennings and James Holzhauer faced off against each other in Jeopardy! The Greatest of All Time alongside Brad Rutter back in January 2020. The competition was pretty much neck and neck up until the end with James leading before the Final Jeopardy! round.
Article continues below advertisement
The Final Jeopardy! clue of the match was, "He has 272 Speeches, the most of any non-titled character in a Shakespeare Tragedy." Ken answered "Iago" correctly, but wagered $0. James wrote down "Horatio" and waged everything he had at $44,000 in essence making Ken the GOAT.
At the time, Ken spoke to People saying that he studied James's method of playing noting that, "You have to bet big. That's the only way to beat him. I watched so many James Holzhauer tapes, just to prep for this. It's a tribute to how he's changed the game, his dominance."
Article continues below advertisement
Ken also spoke about how the two had met before ever facing off on Jeopardy! explaining that, "We actually met briefly in Seattle, when I hosted a trivia night at a local music festival, although I didn't remember. But he reached out after his show and had some questions about Jeopardy! fame. And yeah, we've actually become very good friends, even though we have very different Jeopardy! styles."
In recent years, Ken and James have taken their sparring off of the Jeopardy! stage and onto social media. On Dec. 17, 2022, James tweeted a photo of the halftime score from an Indianapolis Colts and Minnesota Vikings game where the Colts were up at 33 at the half but ended up losing the game. The tweet read, "Erie photos taken just before tragedy hit."
Article continues below advertisement
Ken responded to the tweet saying nothing, just posted a picture from their Jeopardy! Greatest of All Time match where James was winning by over $10,000, before losing in final Jeopardy!.
Now with Ken as the host, and James competing in Jeopardy! Masters, James is sparing with his frenemy during the show. During a Final Jeopardy!, in the category USA, the clue was, "Opened in 1909 & less famous than an older neighbor, it connects Brooklyn & Chinatown." James humorously wrote, "Stop ducking a rematch, Ken." The correct answer is the Manhattan Bridge.
So, the answer is yes, Ken and James are friends and competitors. We guess we could have just led with that.
Make sure to catch Jeopardy! Masters airing on ABC.