'90 Day Fiancé' Star Sophie Has Moved out of Rob's Apartment — But Are They Still Together?
Sophie and Rob, of '90 Day Fiancé' are rumored to have broken up — and Sophie has even moved out of his apartment. So, are they still together?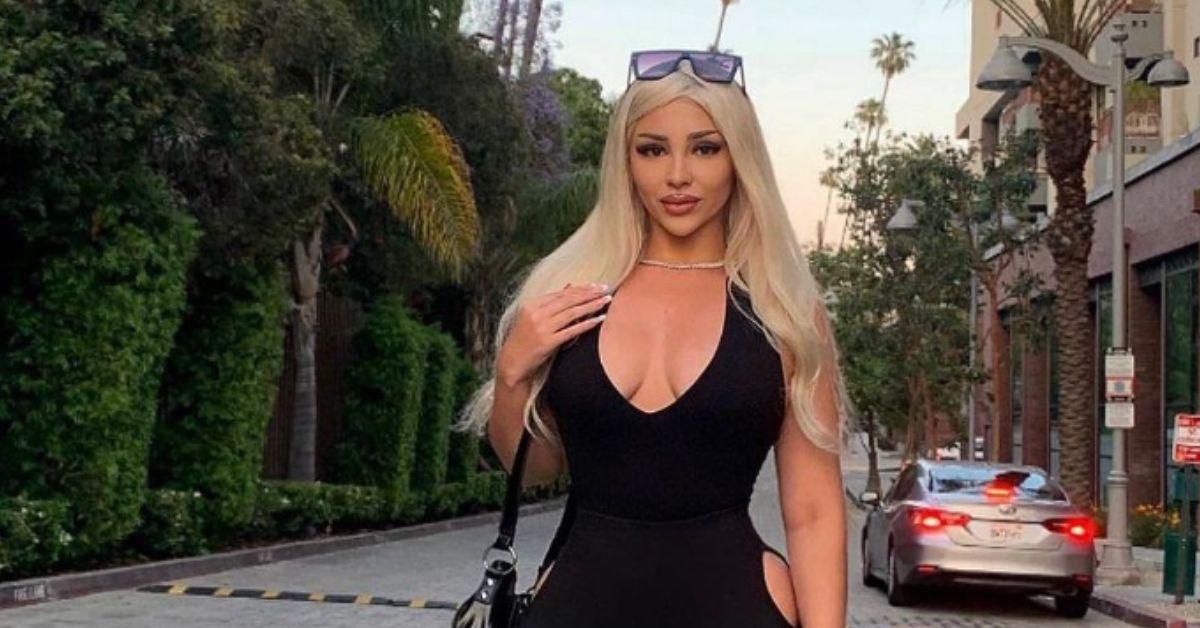 The Gist:
Sophie Sierra and Rob Warne come from very different socioeconomic backgrounds.
Rob didn't react well when Sophie opened up about her medical condition.
Sophia posted a story on Instagram about moving out of Rob's apartment.
Article continues below advertisement
Neither Sophie Sierra nor Rob Warne of 90 Day Fiancé have confirmed rumors of their breakup.
However, since Sophie has held so much back in their relationship — including the truth about her sexuality and her health — fans are wondering if the rumors are true.
Rob and Sophie's relationship has been full of ups and downs on '90 Day Fiancé.'
Rob and Sophie's journey has been a rollercoaster ride, to say the least. Rob, a 33-year-old from Los Angeles, and Sophie, a 23-year-old from London, come from entirely different worlds.
Sophie's privileged upbringing and Rob's more humble roots created some sparks.
Article continues below advertisement
Early in the season, we witnessed their bickering, especially regarding their living arrangements. Sophie who is used to luxury, had to adapt to Rob's apartment that lacked a bathroom.
When Sophie tried to express her discomfort with having to leave their LA apartment in the middle of the night to use the outdoor bathroom, Rob dismissed her by calling her "bougie-a--."
Article continues below advertisement
Later in the season, Sophie dropped a bombshell about a medical condition that affects her ability to have children. In response, Rob told the camera crew that he would have "stayed a player," if he didn't end up having kids.
He also said — that at that moment — he didn't think he would want to "walk down the aisle" with her.
So, are Sophie and Rob still together today?
The burning question is whether Sophie and Rob are still a couple. For some mysterious reason, the two are no longer following each other on Instagram, leaving fans guessing about their relationship status. Rumors and social media clues suggest they might have split.
Cast members are not allowed to reveal too much about their relationship status during the airing of the show.
So we will have to wait for the season finale to get a definitive answer. But until then, we are assuming that the couple has broken up.
Article continues below advertisement
Where does Sophie live now?
As for Sophie's current living situation, she recently moved into her own apartment. During her time on the show, she expressed her discontent with Rob's apartment, mainly because of the bathroom situation.
Sophie shared her excitement about her new apartment on Instagram with infectious enthusiasm.
Article continues below advertisement
In a "Get Ready With Me" video, she showcased her living space while doing her skincare routine. Her delight was evident as she proclaimed, "I obviously have a bathroom now. So I'm pretty happy about that. I got my own bathroom, do my makeup in great lighting. Life's good."
The drama and intrigue surrounding Sophie and Rob's relationship continue to captivate 90 Day Fiancé fans. And while the question of whether they are still together technically remains unanswered, we are pretty sure that this pretty couple is no longer.
Watch 90 Day Fiancé Sundays at 8 p.m. EST on TLC, Max, and Discovery+.