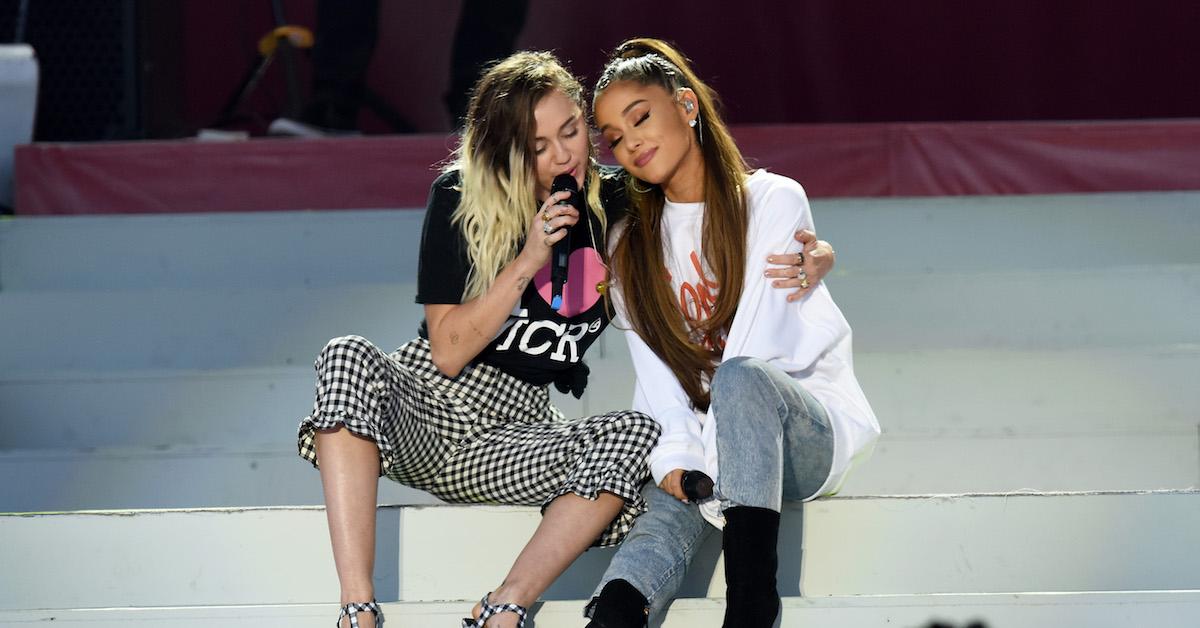 The Friendship Between Ariana Grande and Miley Cyrus Is as Real as It Gets
You might expect two talented beauties like Ariana Grande and Miley Cyrus to be close friends. They have so many things in common in terms of how their careers got started, how they've both been judges on the same singing competition show (The Voice), and how they've even collaborated together a couple of times. How close is the friendship between these two?
Article continues below advertisement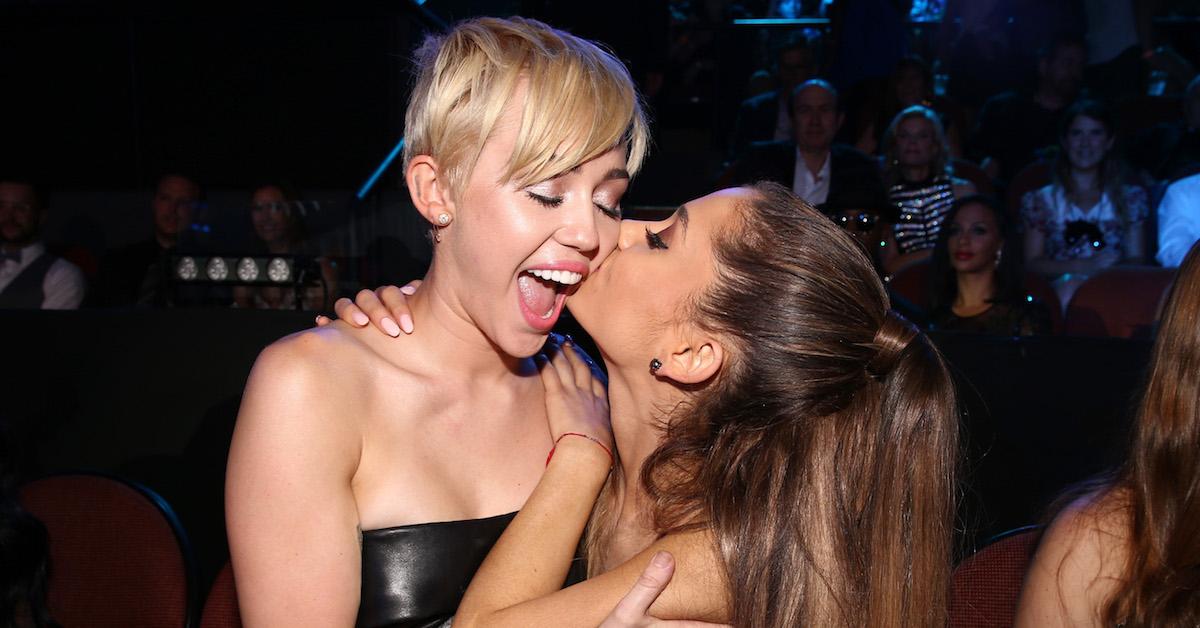 Is there a real friendship between Ariana Grande and Miley Cyrus?
Even though Miley Cyrus got her start on Disney Channel and Ariana Grande got her start on Nickelodeon, they were still able to bond and connect as friends in their adulthood. They both left their popular kids' TV shows to revamp their images as music megastars and for both of them, it's worked out.
Article continues below advertisement
The loyalty runs deep for these two and it dates all the way back to 2013 when Ariana stood up for Miley during Miley's "Bangerz" era. In a video posted to Ariana's YouTube channel she said, "[Miley's] an adult. She can do whatever the hell she wants, honestly. She looks amazing. She looks gorgeous. She looks stunning, and she's having so much fun."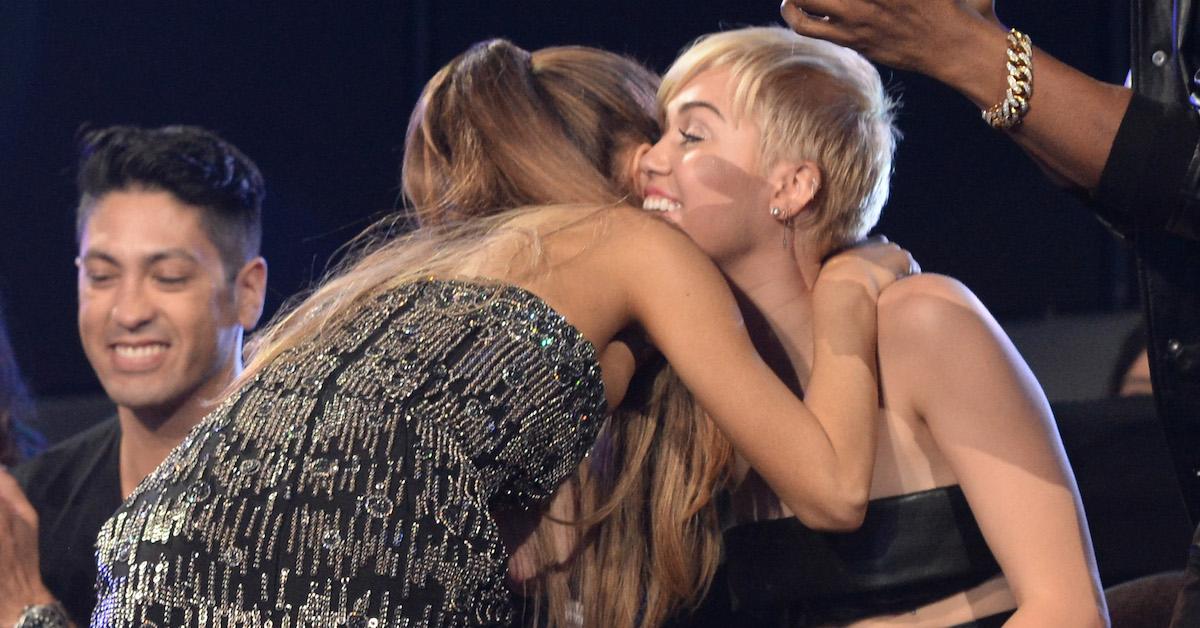 Article continues below advertisement
Ariana continued, "If her choices aren't for you, don't look at it, move on, talk about something else, worry about bettering your life, not hers — she's fine." If that's not the most perfect basis for a friendship, then what else is?
What about their collaborations?
When Miley re-launched her backyard session song performances in 2015, she invited Ariana to be part of the event. They collaborated on the cover of "Don't Dream It's Over" by Crowded House and today, their cover of the song has more than 92 million views on YouTube. The girls sing in perfect harmony while wearing silly costumes and sitting on plastic furniture. It's such a vibe!
Article continues below advertisement
They got back together to reprise the song in 2017 at Ariana's One Love Manchester benefit concert to raise money after the tragic bombing at her concert weeks earlier that led to the deaths of 22 fans. Seeing them sit together on stage looking so comfortable and compatible sheds more light on their tight-knit friendship.
Article continues below advertisement
In 2019, Ariana and Miley linked up with Lana Del Rey to record the song "Don't Call Me Angel" for the Charlie's Angels movie that premiered that year. The video includes both young women, plus Lana, wearing angel wings and giving off total sultry energy. Knowing how great Miley and Ariana work together makes us want to see more collabs from them in the future.
Article continues below advertisement
Here's how Miley really feels about Ariana.
Sending flowers and gifts to each other is the norm for Miley and Ariana. In 2019, Vogue reported on the shared sentiments between the beautiful singers. Miley said, "Ariana is an open book. She has always shared her experiences with this beautiful blend of reality and the fantasy that pop culture requires."
She continued, "Holding her in my arms at night and feeling her shake from the loss of lives, literally feeling her heart pounding against mine — when you can let down the personas and cry with the rest of the world, it's unifying. It's a reminder that music can be your greatest healer."
Article continues below advertisement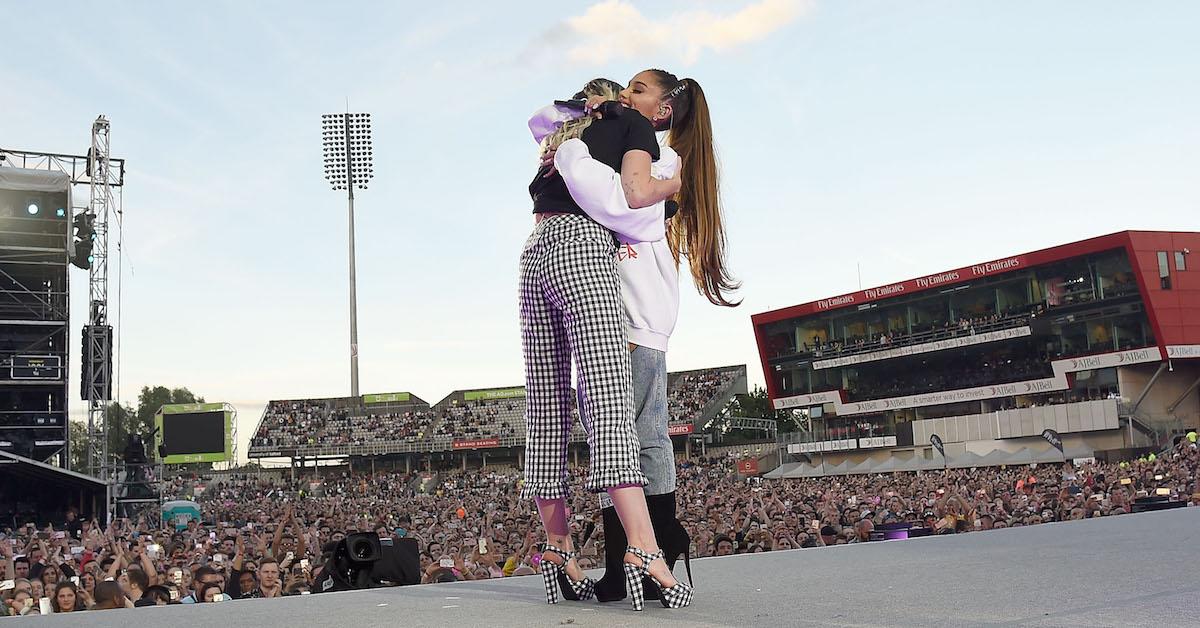 Miley, of course, was referencing the Manchester bombing catastrophe Ariana went through in 2017. It's clear these two have each other's backs, even when it comes to the darker emotional hardships in life. The friendship between Miley and Ariana is as real as it gets.