Are Rollins and the New Guy Getting Together and Is This the End of Rollisi?
Who is Sgt. Hasim Khaldun and will he be romantically involved with Detective Amanda Rollins? Plus where you've seen actor Ari'el Stachel before.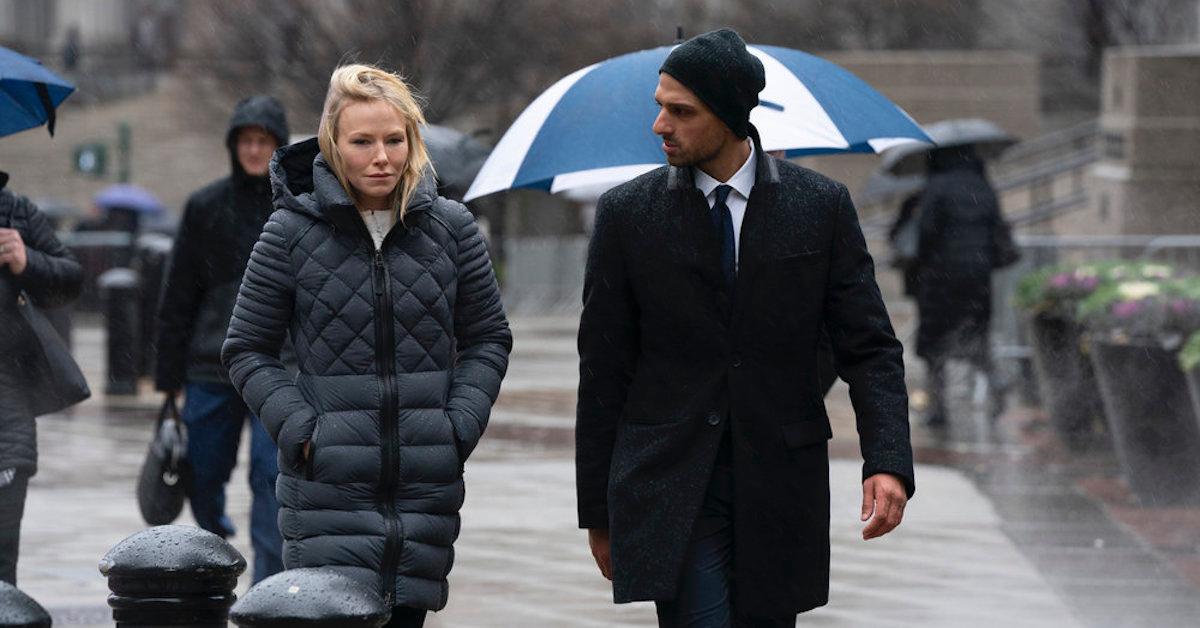 Article continues below advertisement
At the end of the tense episode, audiences were dismayed to see Detective Rollins at dinner with fellow police officer, Sergeant Hasim Khaldun.
While the two are enjoying their meal, a victim they just helped comes over to thank them. As she walks away, Rollins momentarily puts her hand on Khaldun's and the two share a suggestive smile.
Fans were instantly divided between those asking who this guy thinks he is and those egging him on. But really, who is Sergeant Hasim Khaldun and is he going to be the reason Rollisi never happens?
Keep reading.
Article continues below advertisement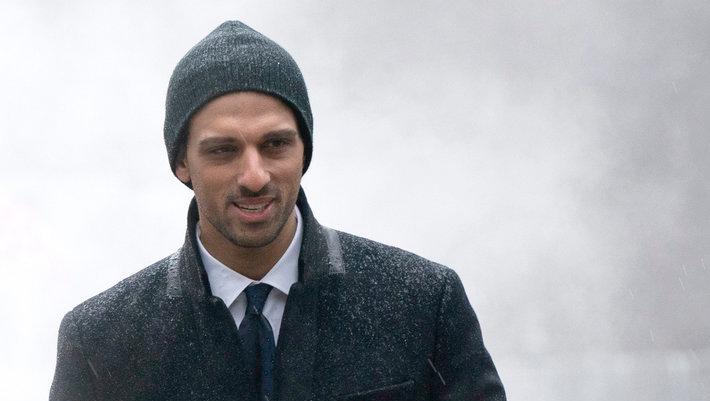 Who is Sergeant Hasim Khaldun?
"I Deserve Some Loving Too" stars off with Benson and her team working with the MTA to catch subway gropers. One of the men they arrest happens to also be an immigration officer, and in order to reduce his own charges, he ends up revealing to the team that his boss at USCIS (played by Jeremy Bobb) forces women to have sex with him in exchange for green cards.
Article continues below advertisement
In an attempt to catch the officer red-handed, Rollins and fellow officer Sergeant Hasim Khaldun go undercover as a couple applying for Khaldun's green card by way of their marriage. And as they had expected, the immigration agents asks for an after-hours meeting with Rollins in his car, where he tries to get sexual favors for approving the application.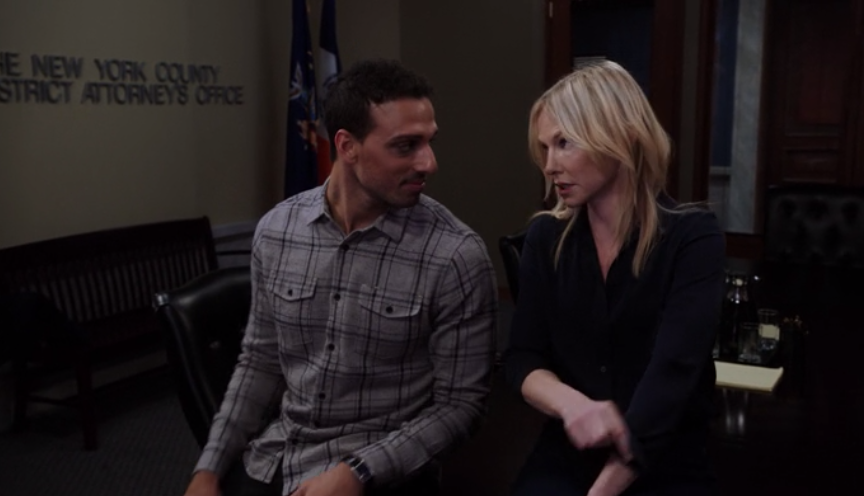 Article continues below advertisement
With the evidence they gather from the sting, along with corroborating testimony from other women, Benson and her team are able to put the agent away.
This leads way to a romantic dinner once Rollins and Khaldun are off-duty, in an attempt for the two to get to know each other better.
Is Sergeant Khaldun Amanda Rollins' new love interest?
It's unclear how much of a story arc Hasim Khaldun will have on the show, but it sounds like we're just at the beginning of it, from an Instagram post by actor Ari'el Stachel. "Catch me throughout Season 21," he captioned a selfie with Olivia's Mariska Hargitay and Rollins' Kelli Giddish.
Article continues below advertisement
One thing's certain: The chemistry between his character and Rollins was enough to start up a couple of debates online. "Please no," one fan begged while another bemoaned the fact that "they got Rollins out here at lunch with this new cop while Carisi's fine self is singing her praises. I can't with this show."
Article continues below advertisement
Others have pointed out the fact that it isn't the first triangle involving Rollins, Carisi and another guy, and they think it's high time Carisi steps up to "tell Amanda how much [e] loves her & her daughters."
Who plays Sergeant Hasim Khaldun?
Sergeant Khaldun is played by Tony and Grammy-award winning stage actor, Ari'el Stachel. He's best known for his role as Haled in The Band's Visit, for which he won his Tony award.
You may also know Ari'el from on-screen appearances in other TV shows like Blue Bloods, Jessica Jones, and Billions. He also made his big-screen debut in the super anticipated movie Zola, which premiered at Sundance this year and is based off a truly wild 148-tweet Twitter thread from 2015.
Article continues below advertisement
He recently gushed about his experience working on SVU to his Instagram followers, saying he was "especially grateful" that the show runners "incorporated elements of my culture to this role, but also let me be American." "No accent," he added. "Just a guy who happens to be brown."
We can't wait to see more of Ari'el Stachel on SVU and are eager to find out whether Rollisi is truly over and done with.
New episodes of Law & Order: Special Victims Unit air Thursdays at 10 p.m. on NBC.