Rocky vs. the Terminator: The 4-1-1 on Arnold Schwarzenegger and Sylvester Stallone's Feud
Why did Arnold Schwarzenegger and Sylvester Stallion have a feud? The two biggest '90s stars had a massive rivalry that caused fans to take sides.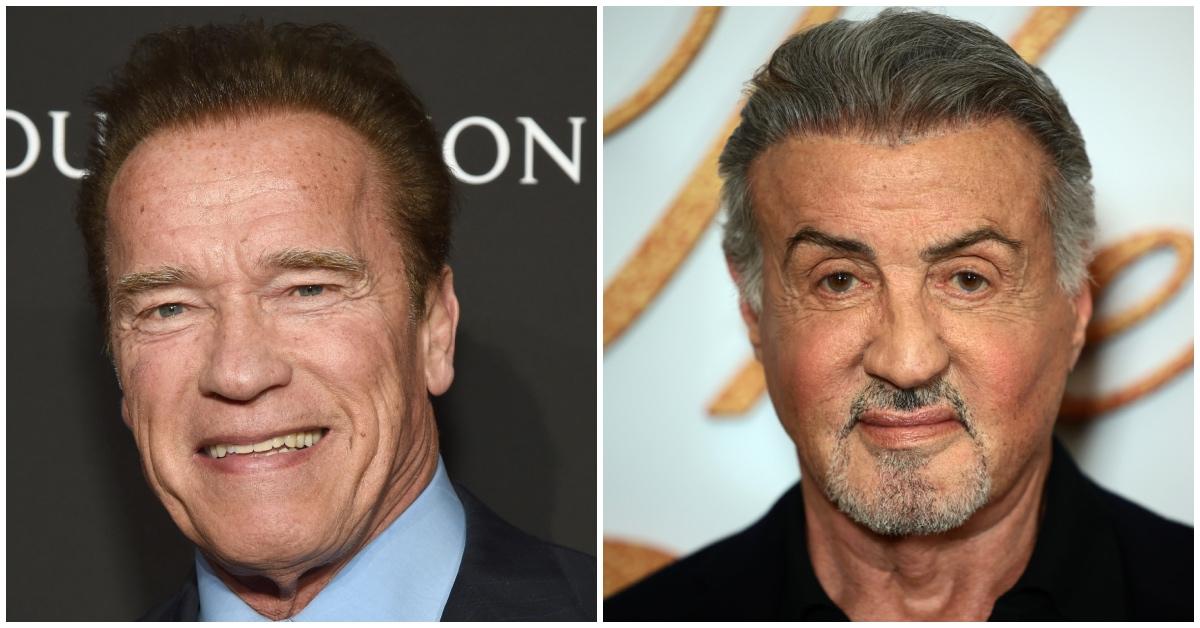 Throughout the '80s and '90s Hollywood scene, beef among A-listers was super common — from Mike Tyson and Evander Holyfield to the late Notorious B.I.G. and Tupac Shakur.
Unfortunately, these feuds frequently made headlines and continue to be a hot topic among pop culture aficionados. That said, one quarrel that continued to spark interest was between Arnold Schwarzenegger and Sylvester Stallone.
Article continues below advertisement
Although some people stand by the belief of having beef with someone forever, other folks prefer to bury the hatchet and move on. However, the details surrounding why Arnold and Sylvester were at odds are still a bit fuzzy to some.
Here's the 4-1-1 on their issues.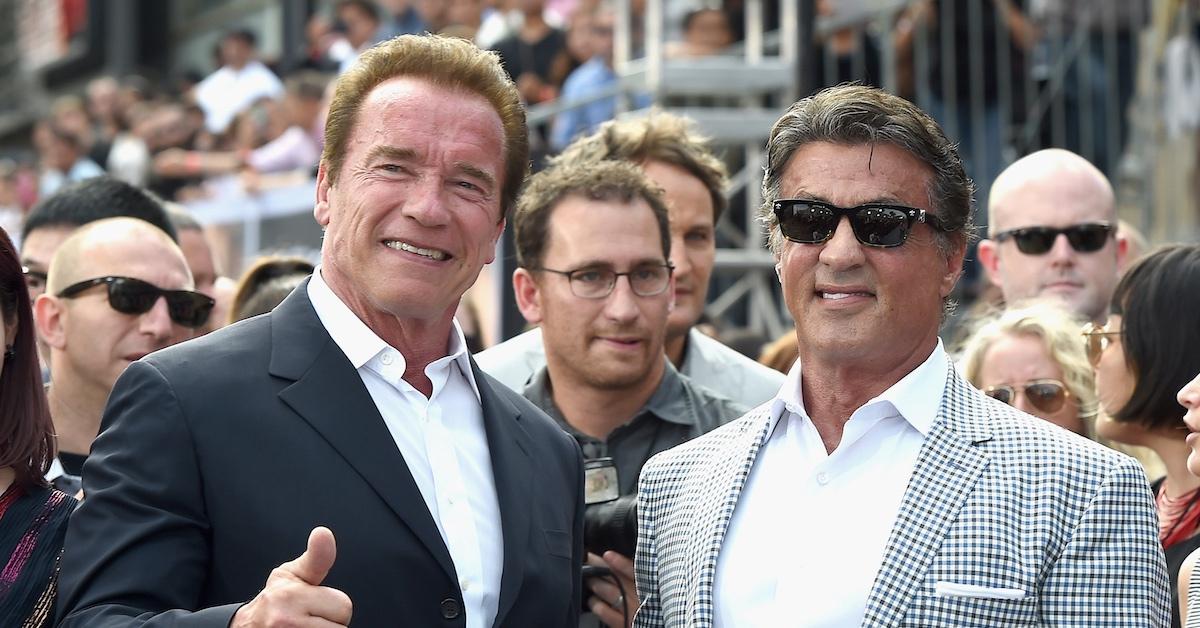 Article continues below advertisement
Arnold Schwarzenegger and Sylvester Stallone's feud started due to box office competition.
Unfortunately, the Hollywood circuit has a reputation for pitting talent against one another, and it appears that Arnold and Sylvester felt the sting. In a November 2022 interview with Forbes, Sylvester spilled all the tea about his beef with Arnold that made headlines in the '90s.
"We really disliked each other immensely because we were ... this may sound a little vain, but I think we were pioneering a kind of genre at that time and it hasn't been seen since really," Sylvester said of the competition between them gaining box office success. "So the competition, because it's his nature, he is very competitive and so am I ... and I just thought it actually helped, but off-screen we were still competitive, and that was not a healthy thing at all."
Article continues below advertisement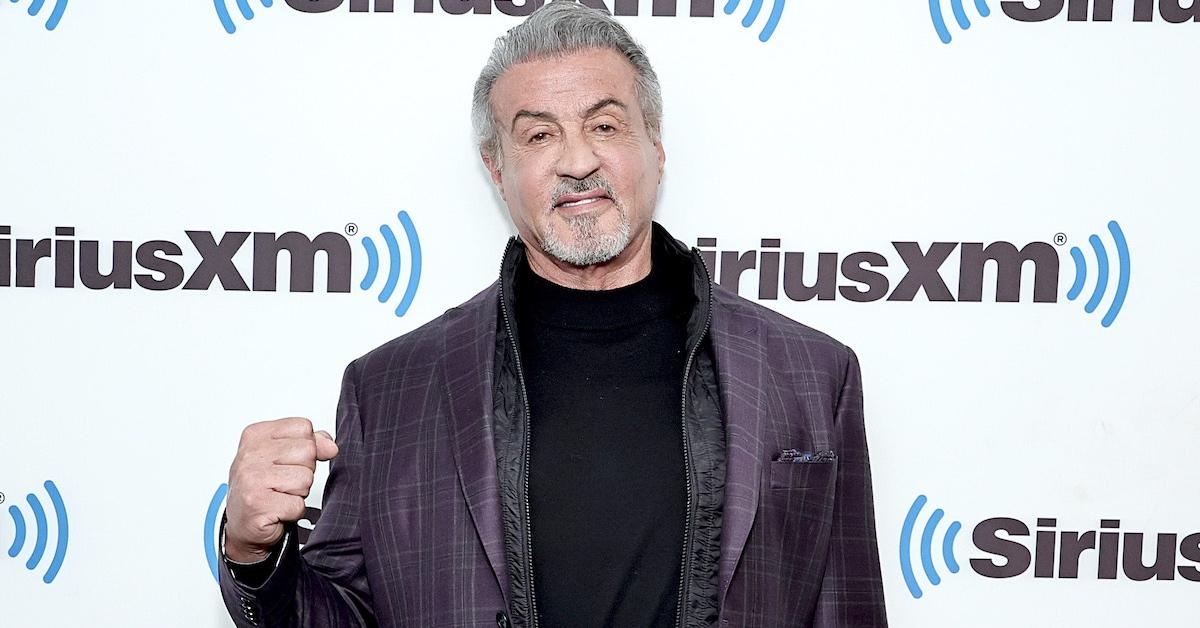 Additionally, Arnold appeared on Jimmy Kimmel Live! in October 2019 and confirmed that he and Sylvester were rivals. In fact, Arnold went as far as tricking Sylvester into taking a bad movie job.
"So, the story goes that you somehow tricked [Sylvester] into making a very bad movie, and is that true?" Jimmy asked Arnold.
Article continues below advertisement
"Yes," Arnold replied with a chuckle. "Hollywood knew that I wanted to get out of doing action movies and comedies. That's why I took roles in the movies Twins, Kindergarten Cop, and movies like that."
Article continues below advertisement
Arnold continued: "So they came to me with this other movie and I forgot what it was called … Stop! Or My Mom Will Shoot You. So I read the script and it was a piece of s—t. I mean… let's be honest. So I said to myself, 'I'm not going to do this movie.' So then they went to Sly and Sly called me. He said, 'Hey have they ever talked to you about this movie? I said, 'Yes, I was thinking about doing it. This is a really brilliant idea.'"
Arnold then explained that once Sylvester heard his sentiments about the film, he immediately called producers and said that he would take the job.
"So he did the movie, and of course, the movie went major into the toilet," Arnold laughed.
Article continues below advertisement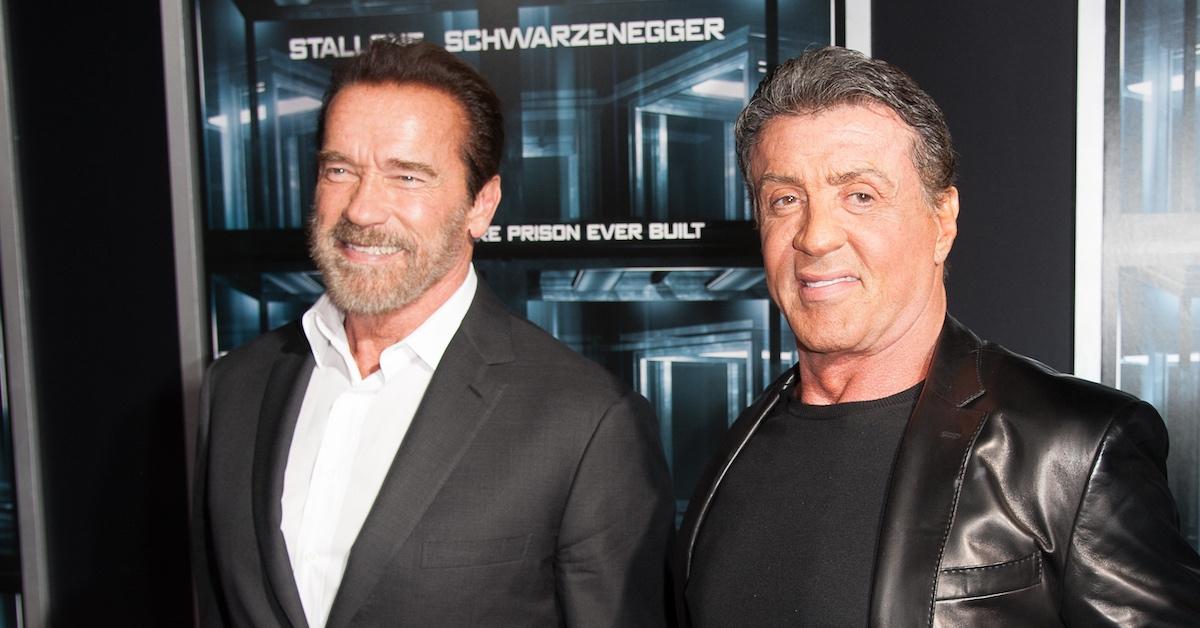 Are Arnold Schwarzenegger and Sylvester Stallon friends now?
Although Arnold and Sylvester were serious rivals in the '80s and '90s, it appears that the dust has settled between the two legends. In Sylvester's sit-down with Forbes he shared that while the two were at each other's throats, they have since moved on from the beef.
"We've become really good friends," Sylvester said.
Arnold also confirmed to Jimmy Kimmel that their rivalry was an '80s issue. In fact, the pair have since starred in multiple movies together, including The Expendables franchise and the 2013's Escape Plan.