Marilyn Monroe's Ex-Husband Arthur Miller Did Not Attend Her Funeral
Marilyn Monroe and Arthur Miller were married from 1955 to 1960. Here's what we know about their whirlwind romance and why it didn't last.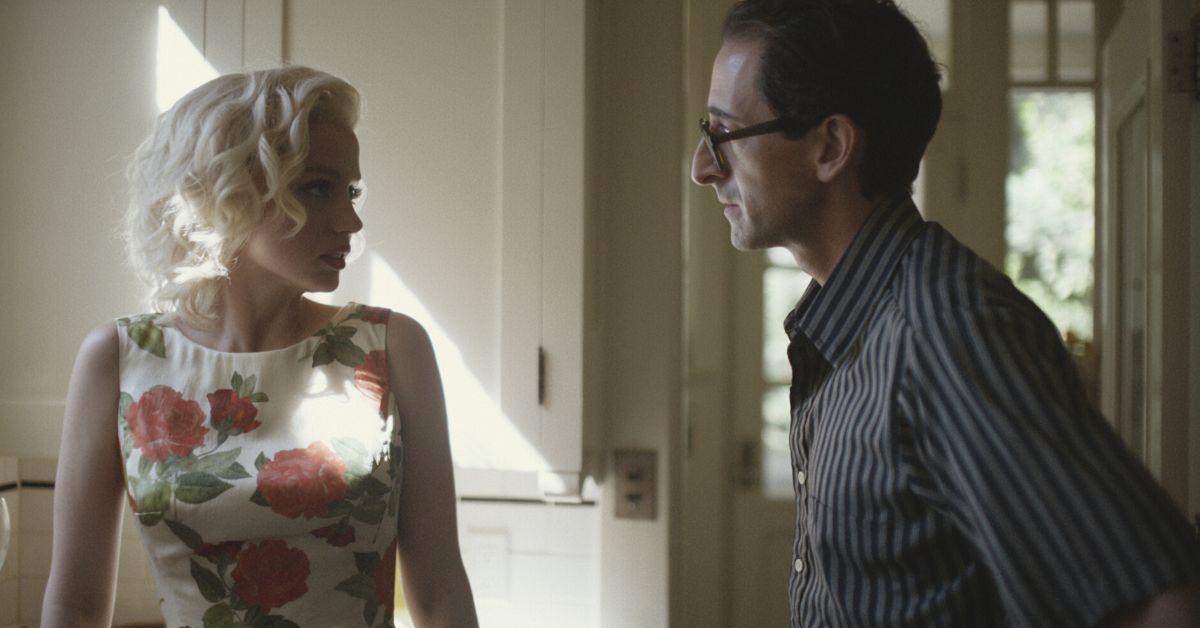 Hollywood icon Marilyn Monroe has been touted as one of the most beautiful women in the world. But in the Netflix film Blonde, we get to see that her life wasn't all that glamorous behind the scenes.
The movie touches on some of her past romantic relationships, including her marriage with renowned playwright Arthur Miller, who was known for titles like Death of a Salesman and The Crucible.
Keep scrolling for a look at their passionate love story that quickly turned awry.
Article continues below advertisement
Marilyn Monroe longest marriage was to Arthur Miller.
Marilyn Monroe and Arthur Miller couldn't be more opposite. She was America's glamorous, blonde bombshell and he was an award-winning playwright. But yet they clicked.
They met in the early '50s and were introduced by director Elia Kazan. They wouldn't meet again until 1955. At that time, Marilyn had already married and finalized her divorce from Joe DiMaggio, but Arthur was still betrothed to his wife Mary Slattery. Nonetheless, he started cheating on her with Marilyn and finalized his divorce from her the following year.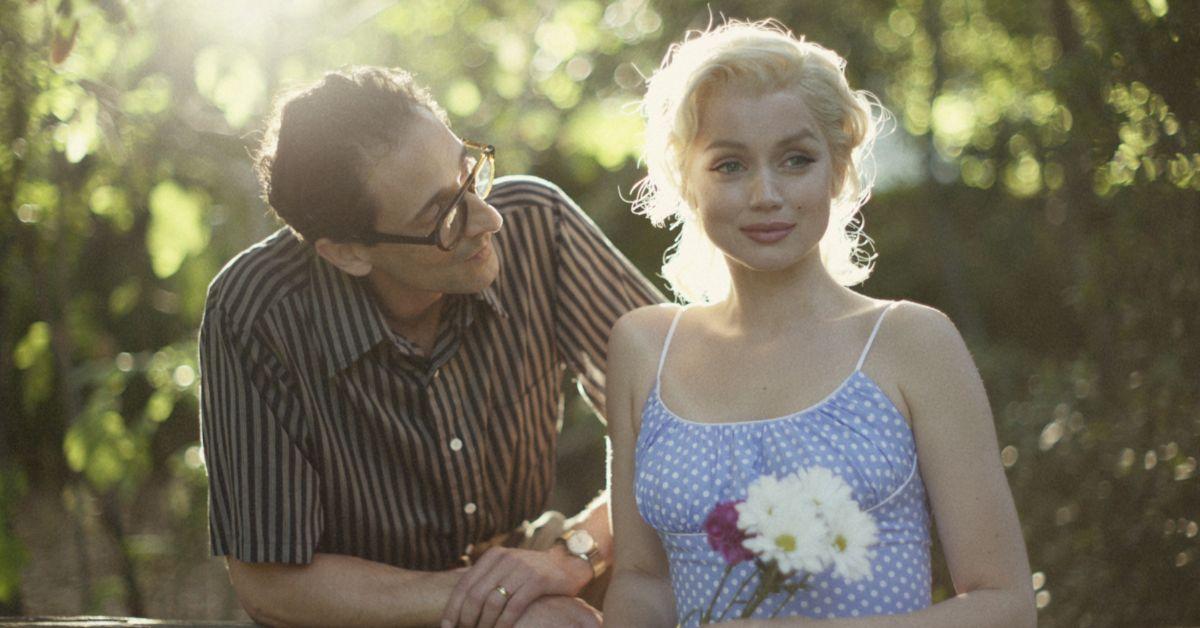 Article continues below advertisement
A lot of people didn't like them together and thought Arthur could damage her career. Per Biography.com, Arthur submitted a passport application so he could accompany Marilyn to England for a film shoot in 1956. However, his application resulted in a subpoena, and he was asked to appear before the House Un-American Activities Committee to testify about his ties to Communism.
Arthur was not a communist but had previously attended party-affiliated meetings in the 1940s.
All in all, he ended up receiving a contempt citation from Congress, but was given his passport and the couple was free to take off together. They married on June 29, 1956, in a Westchester County Court House in White Plains, New York. Not too long after, they traveled to England together for Marilyn to film The Prince and the Showgirl.
Article continues below advertisement
But things started to go downhill after she discovered his notebook, where he not only criticized her performance but expressed that regretted marrying her per History Today. Piggybacking onto that, Marilyn suffered a few miscarriages and was unable to conceive a child with him during the course of their five-year marriage.
Article continues below advertisement
In 1960, they started working together on the film The Misfits, which was based on a story by Arthur. Marilyn was cast in the film in an attempt to make her be seen as a more serious actress, per Biography.com. However, she wasn't comfortable with the script and felt that Arthur didn't actually want her in it.
Also, her substance abuse problems were also picking up, which made it hard to stay focused at work. She was hospitalized for a week in Los Angeles. They announced their divorce later that year.
On August 5, 1962, Marilyn died from a drug overdose. Arthur didn't attend her funeral, noting, "She won't be there."